City As Our Campus: Schenectady High School Students To Take Courses at College's Center City Location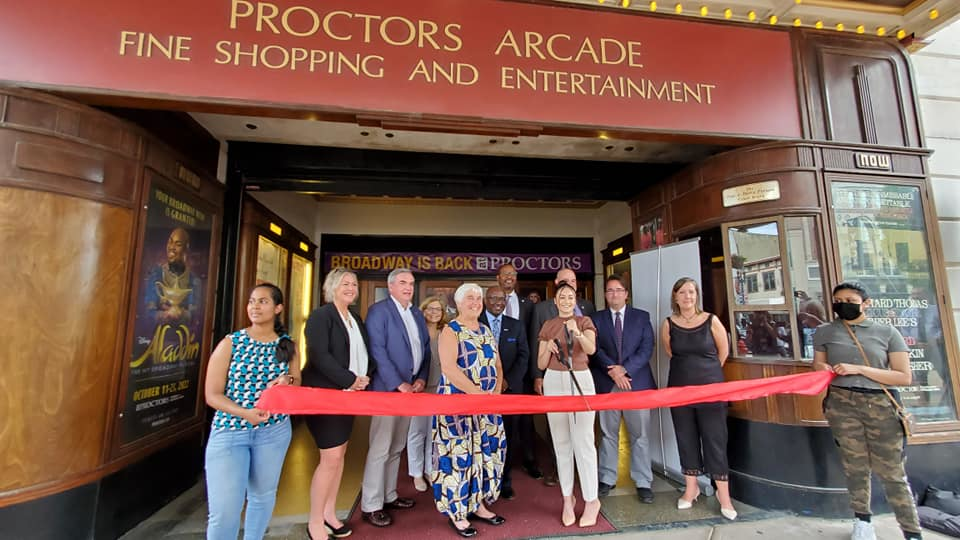 6/16/2022
Leaders from SUNY Schenectady, the Schenectady City School District, and Proctors came together for a ribbon cutting ceremony and celebration of the inaugural phase of the Schenectady City School District's "City As Our Campus" yesterday in front of Proctors. The program is a multi-phased approach in which six high school leadership communities will be developed in partnership with and hosted within the community with these first two being rolled out in the fall.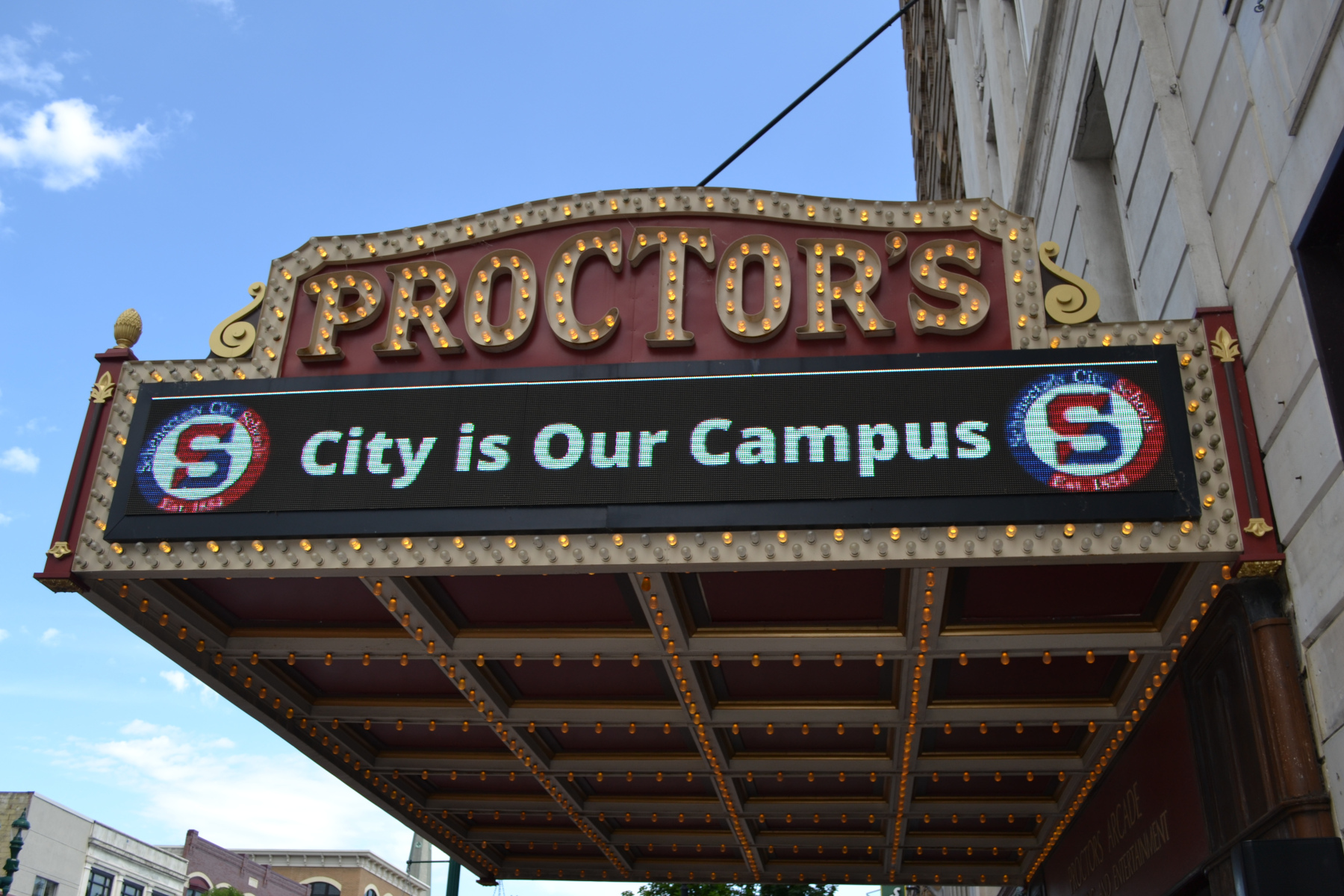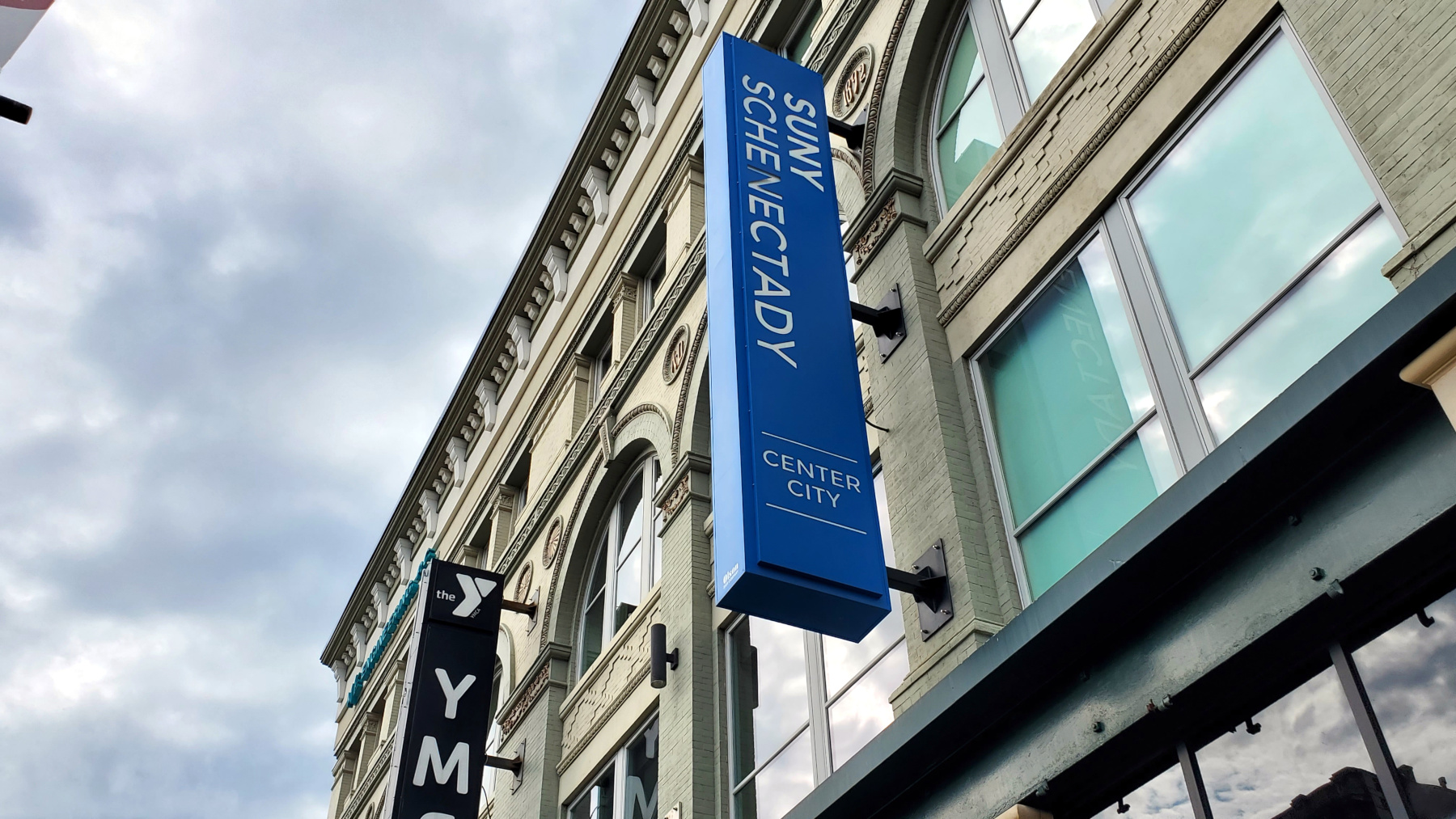 The Schenectady Early College High School Leadership Community at SUNY Schenectady will include 64 freshmen and 24 sophomores and will be held each day at SUNY Schenectady's Center City location. The Proctors Performing Arts Leadership Community will include 25 students who will attend class at Proctors the next school year. Students have been identified for participation the first year. The first phase will also include a Freshmen Leadership Academy located at the Schenectady High School Campus. All high school freshmen will be enrolled. The academy will focus on creating a community of the Class of 2026 and setting the newest high schoolers up for success.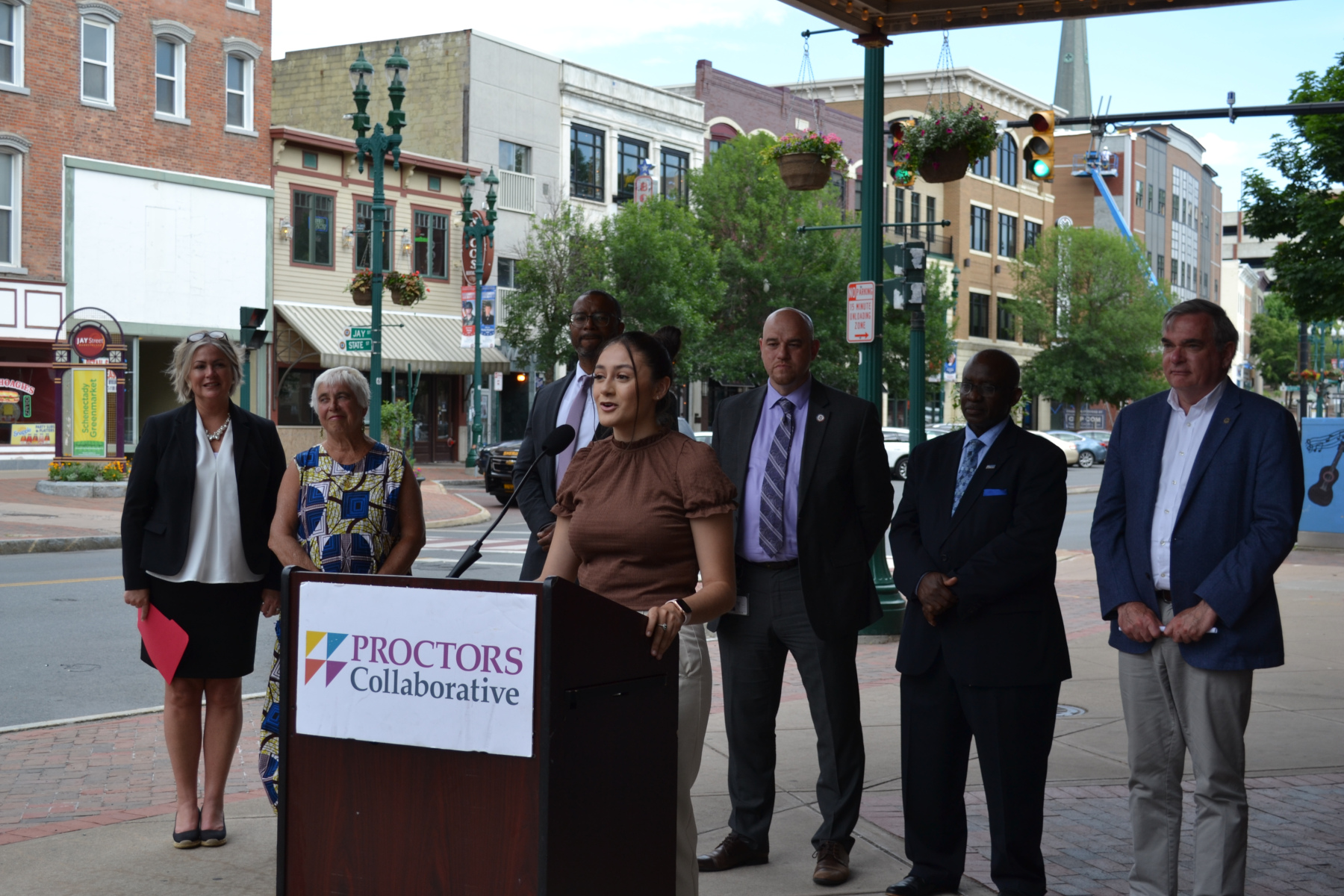 Emelyn Alejandra Martinez, a Schenectady High School and 2022 graduate of SUNY Schenectady, raves about the opportunities associated with the college program. "The Smart Transfer Program has provided me with continued support helping me achieve my dream of attending NYU," she said. "As a first-generation student, the program gave me a sense of independence and feeling of security, that I was taking the needed steps to achieving my goals." Martinez said that as a child of immigrant parents, the program helped her see that she could be a successful college student. "The program not only helped me conquer my educational fears but set me on a path to education success." Martinez is now transferring to NYU, what she refers to as her "dream school."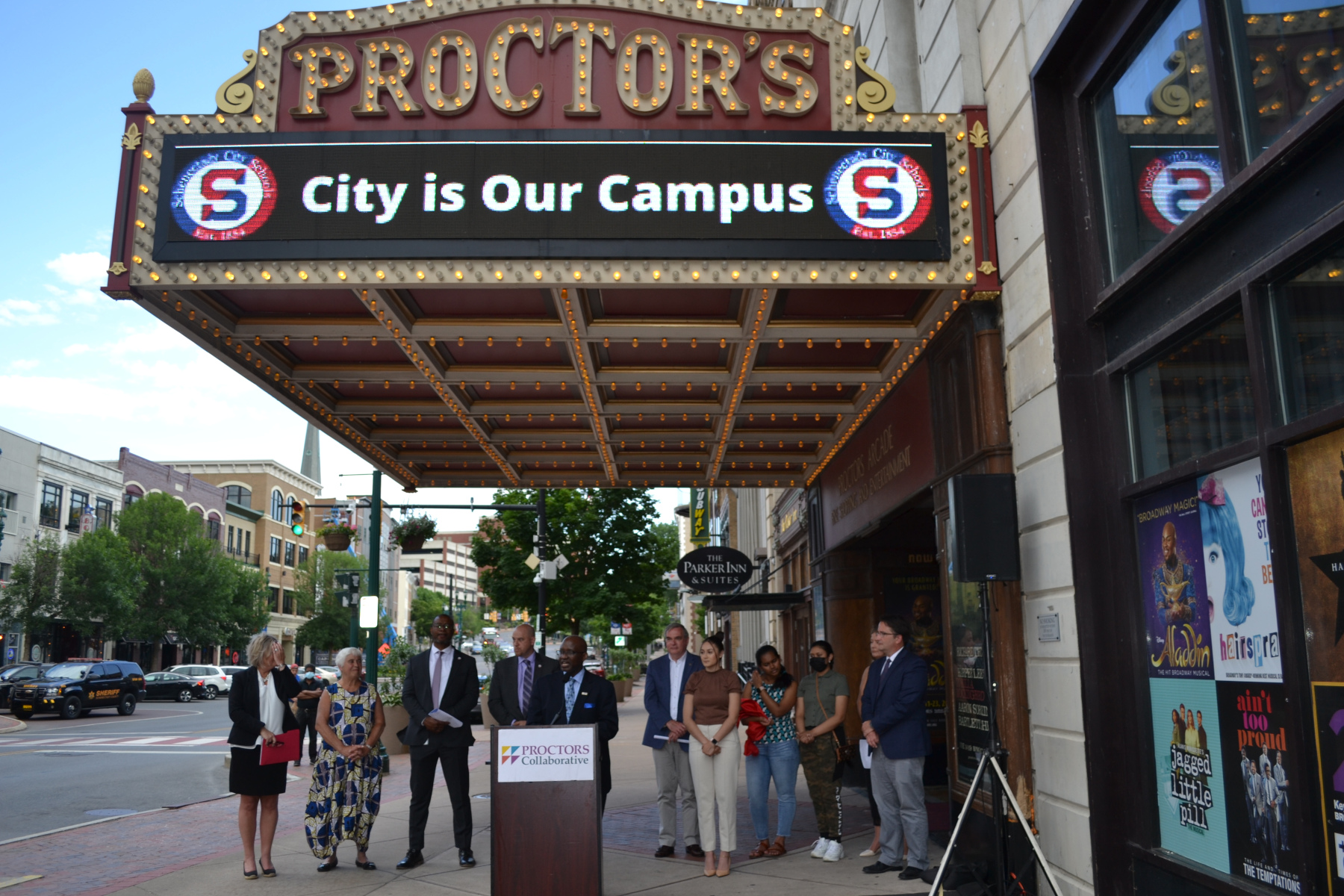 "The City as Our Campus Initiative is an exciting new avenue that will bring high school students into downtown Schenectady to our Center City location to take courses and special programs, while they engage with our community and have the wonderful opportunity to earn college credits and explore all that higher education has to offer," said Dr. Steady Moono, President of SUNY Schenectady. "We are thrilled to enhance our partnership with the Schenectady City School District even more as we work together to provide students with access to college and a strong foundation for them to build upon."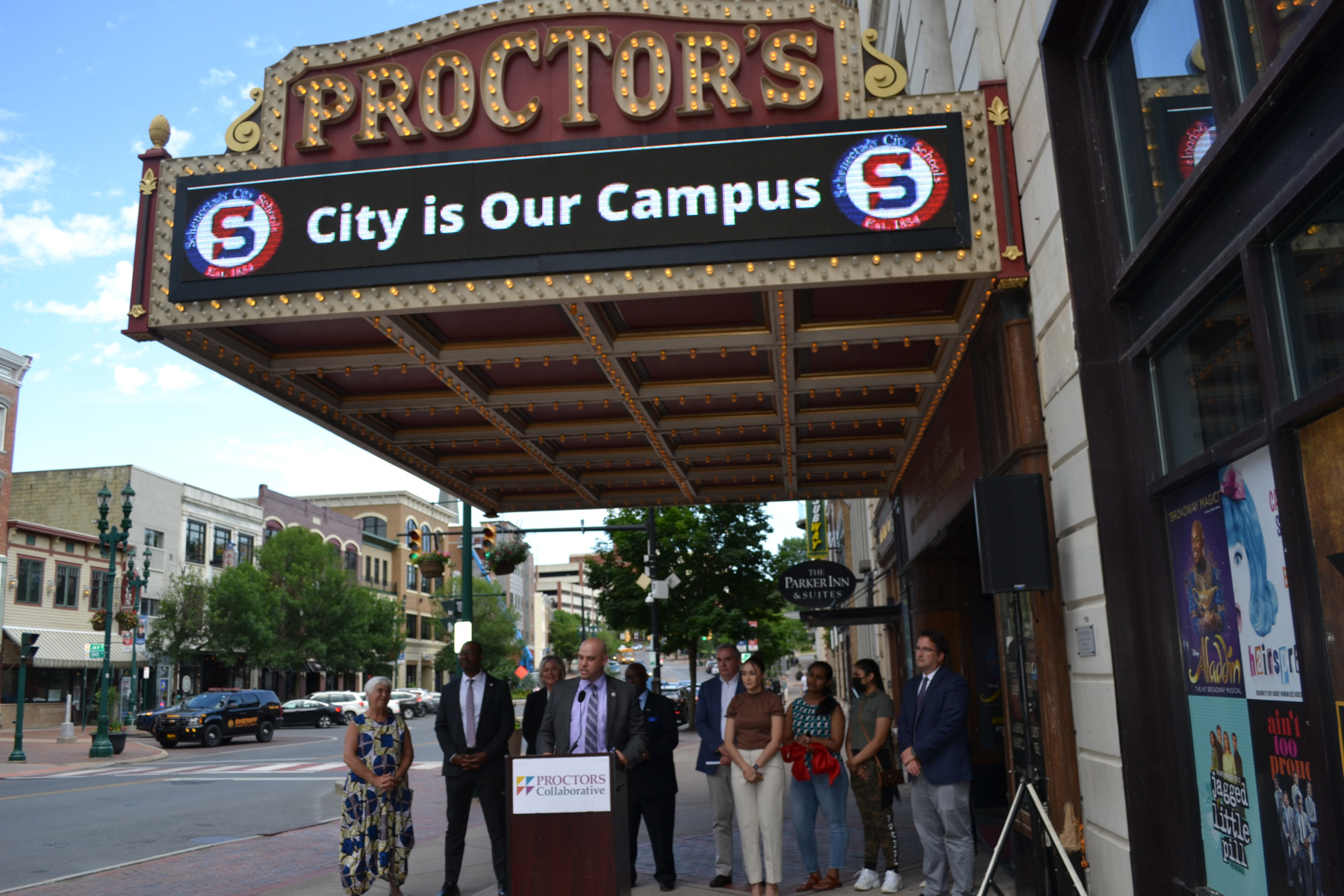 "This is an exciting day for Schenectady schools, our students, staff, families and the entire community," said Anibal Soler, Jr., Superintendent of the Schenectady City School District. "With the city as our campus, we are opening doors and providing educational adventures, new opportunities to explore academic interests, and exciting pathways for our students to learn, engage and enjoy. We are grateful to our partners at Proctors and SUNY Schenectady for their collaboration as we break down the traditional classroom walls and expand our campus to their locations in the city. This is just the beginning. We are excited about what's to come in September as well as years ahead."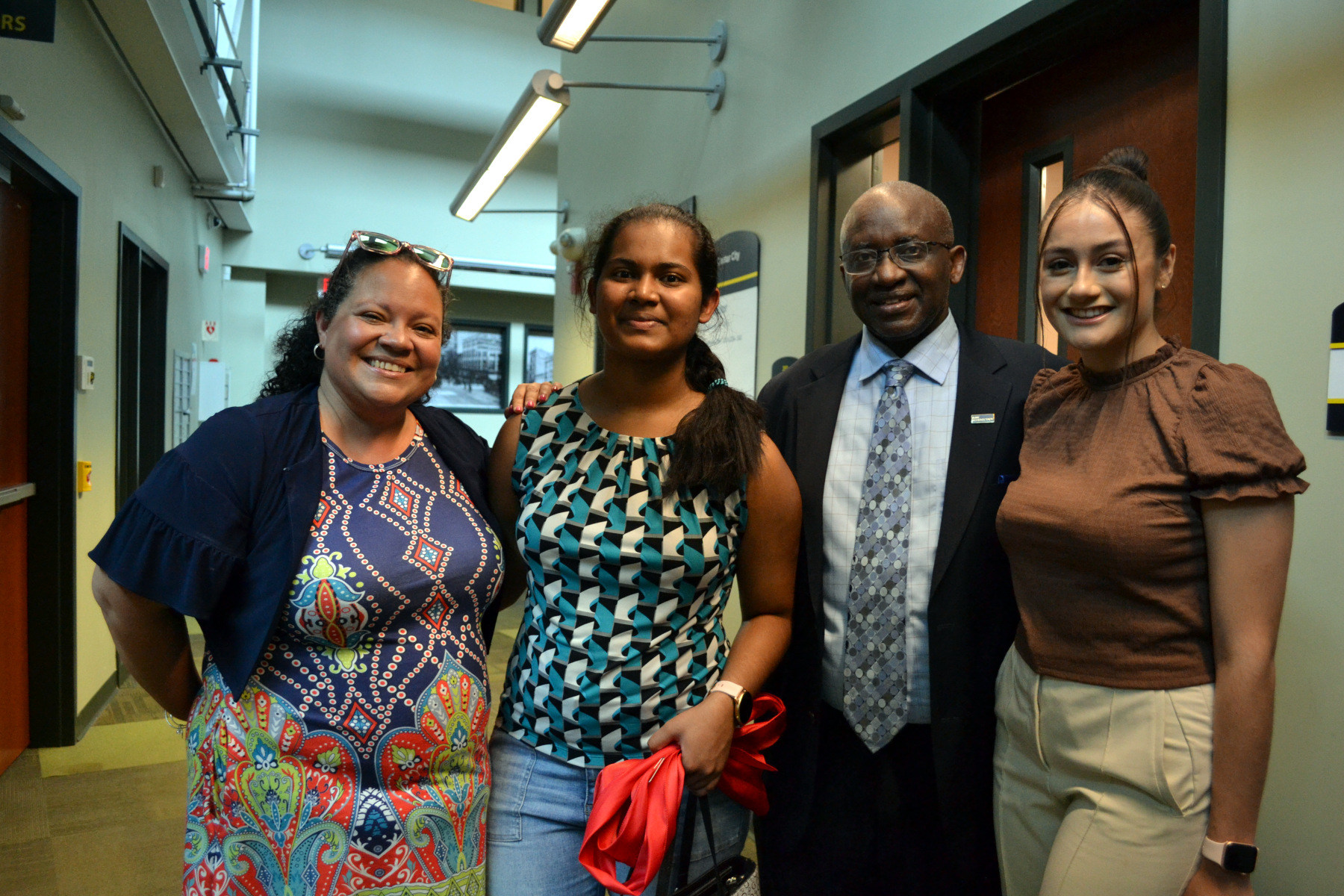 Pam McCall, Director of College and High School Partnerships, SUNY Schenectady; Cynthia Boochoon, Senior at Schenectady High School; Dr. Steady Moono, College President; and Emelyn Alejandra Martinez, graduate of Schenectady High School and SUNY Schenectady.