Congratulations To Healthcare Graduates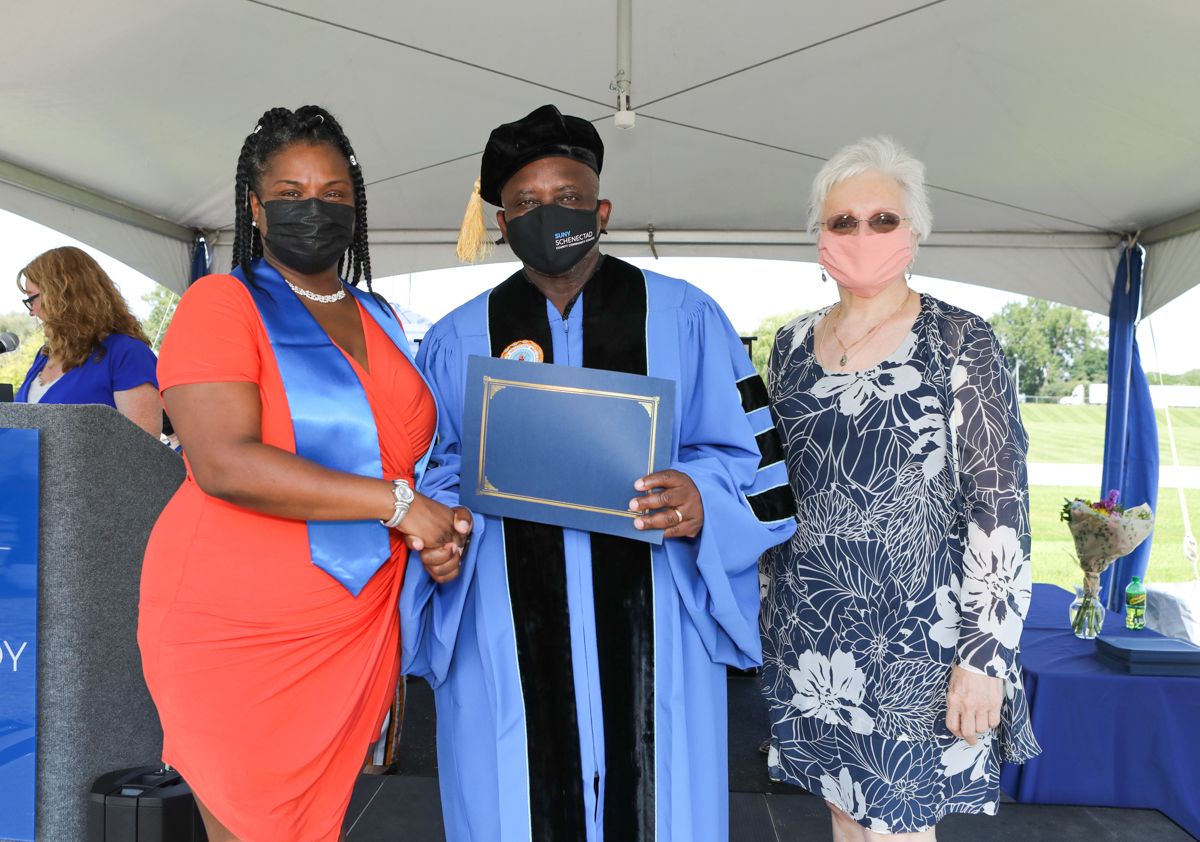 8/24/2021
The vital role played by healthcare workers in all areas of the field became even more evident over the past 17 months as the Coronavirus pandemic dramatically spotlighted their work. This week, SUNY Schenectady applauded students who are entering the field, all of whom completed healthcare training programs through the College's Office of Workforce Development and Community Education.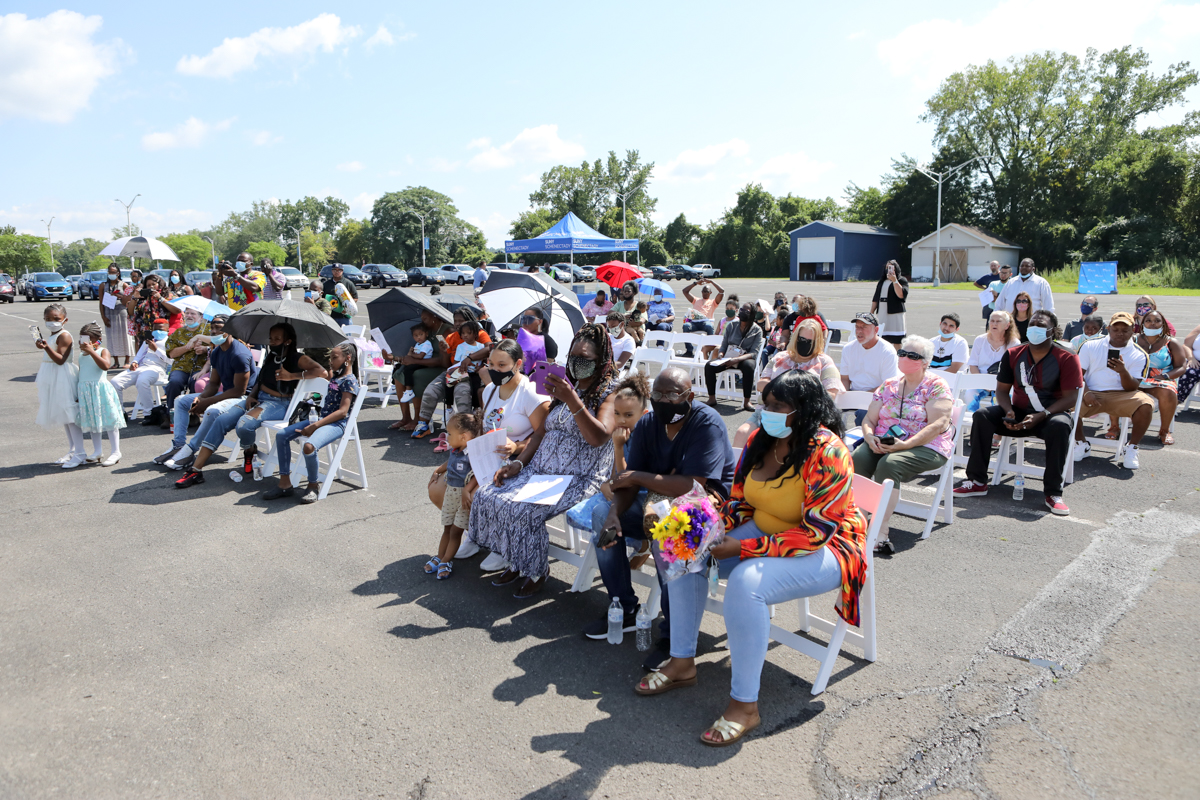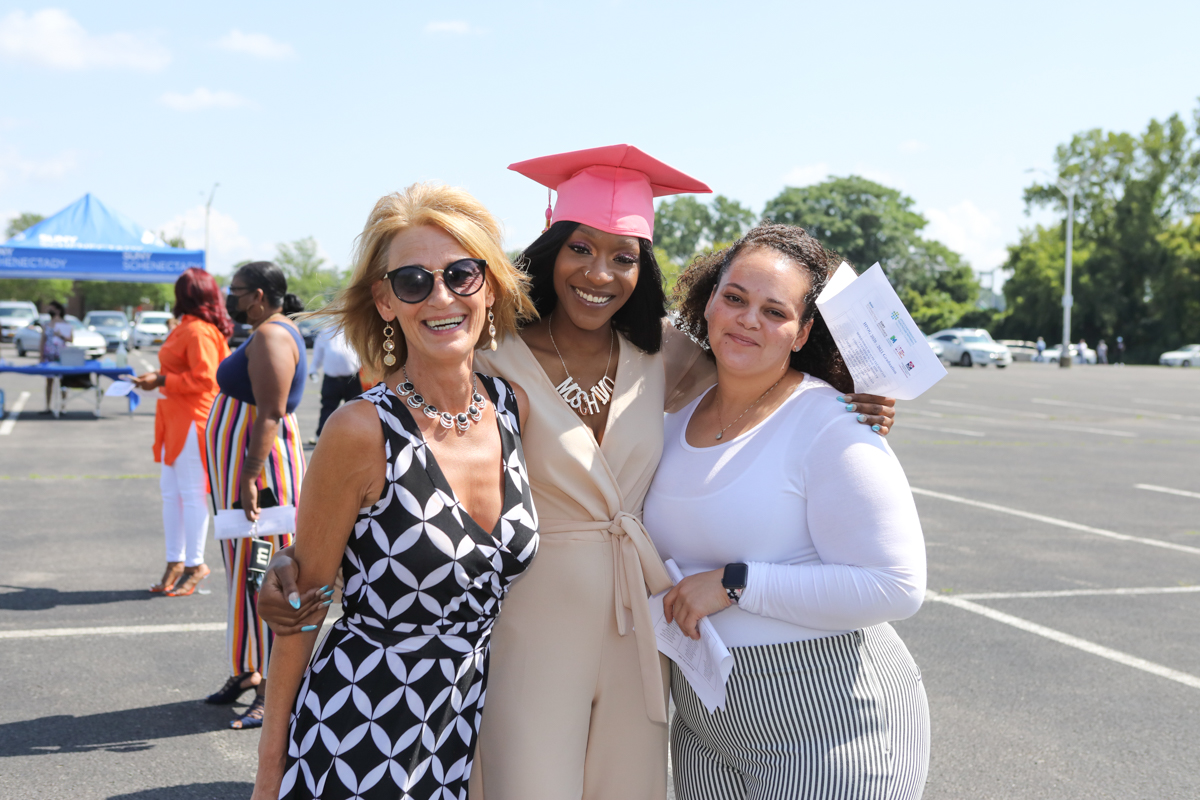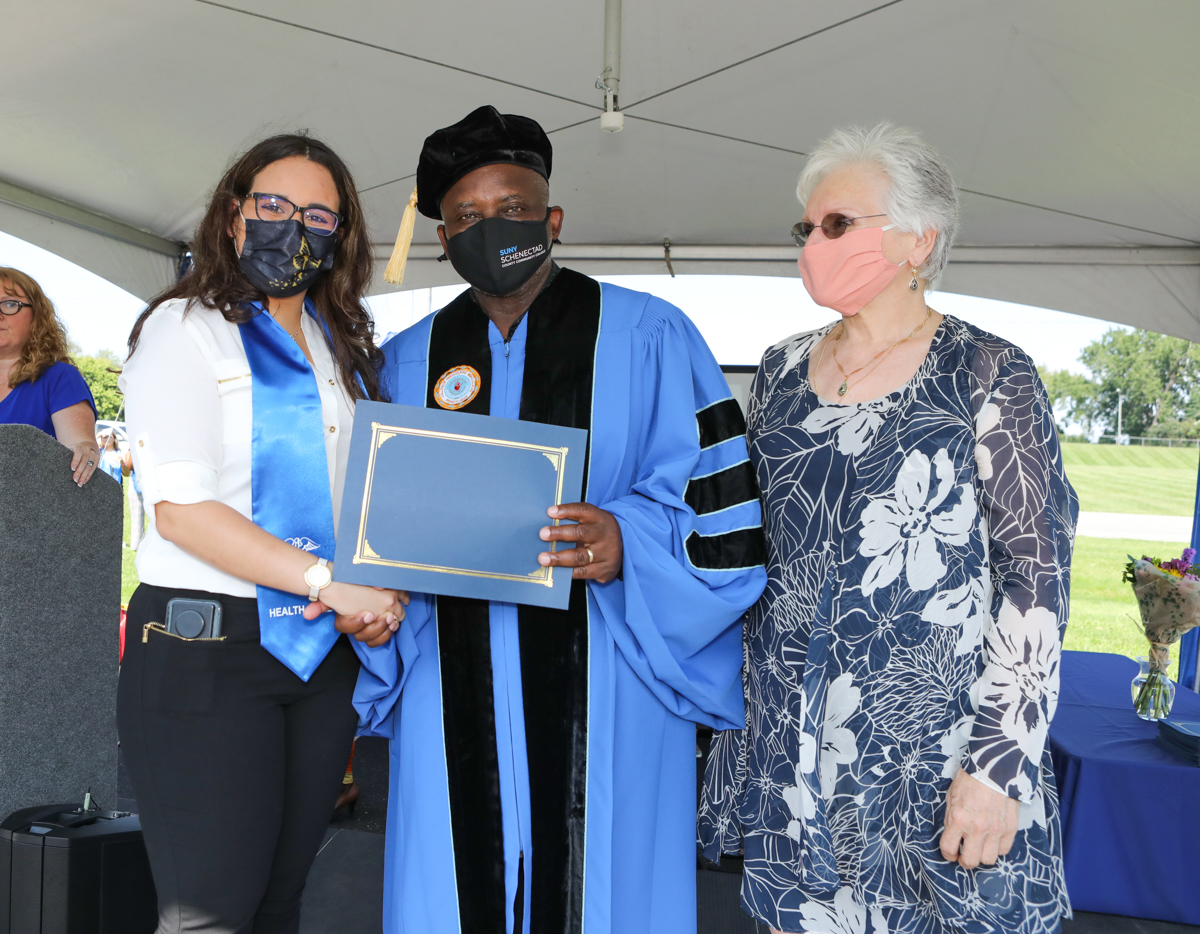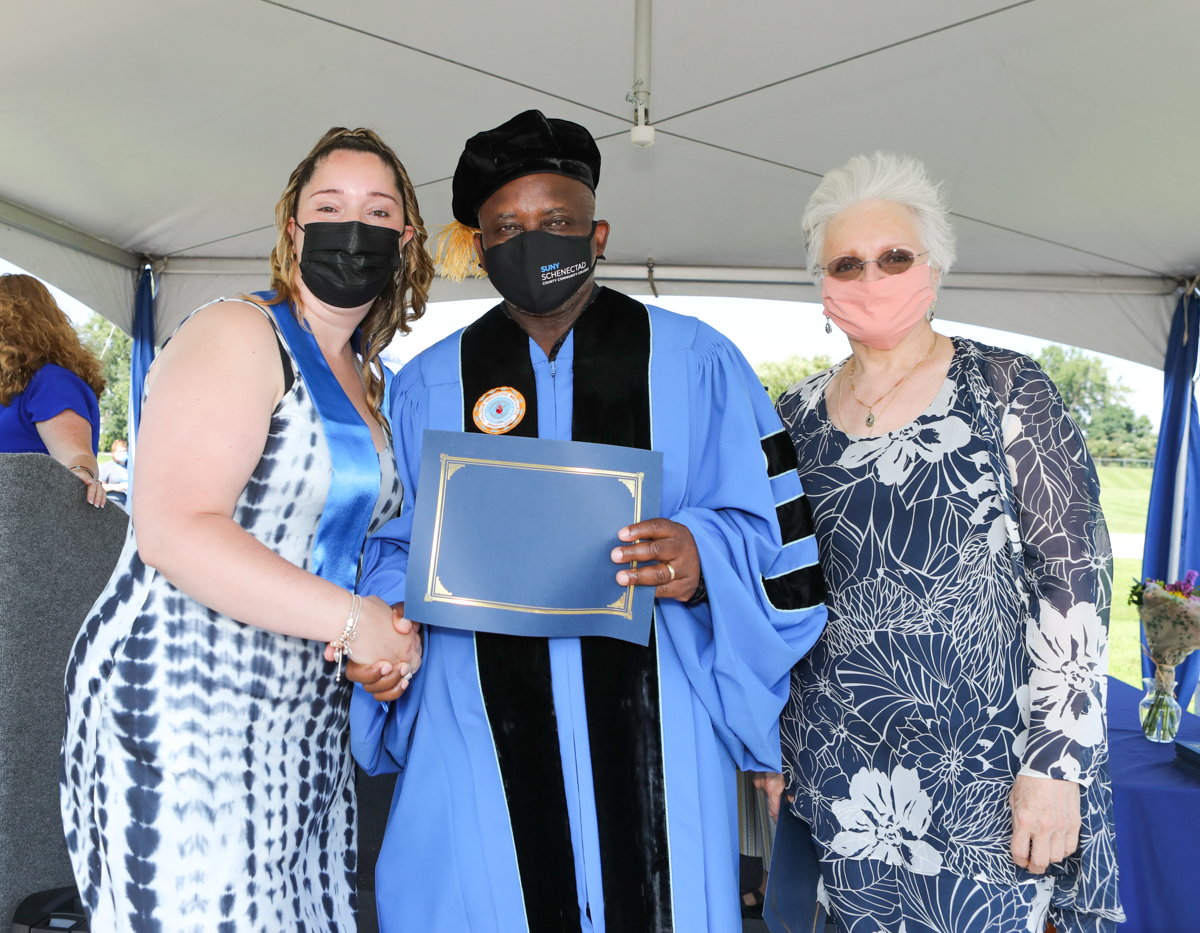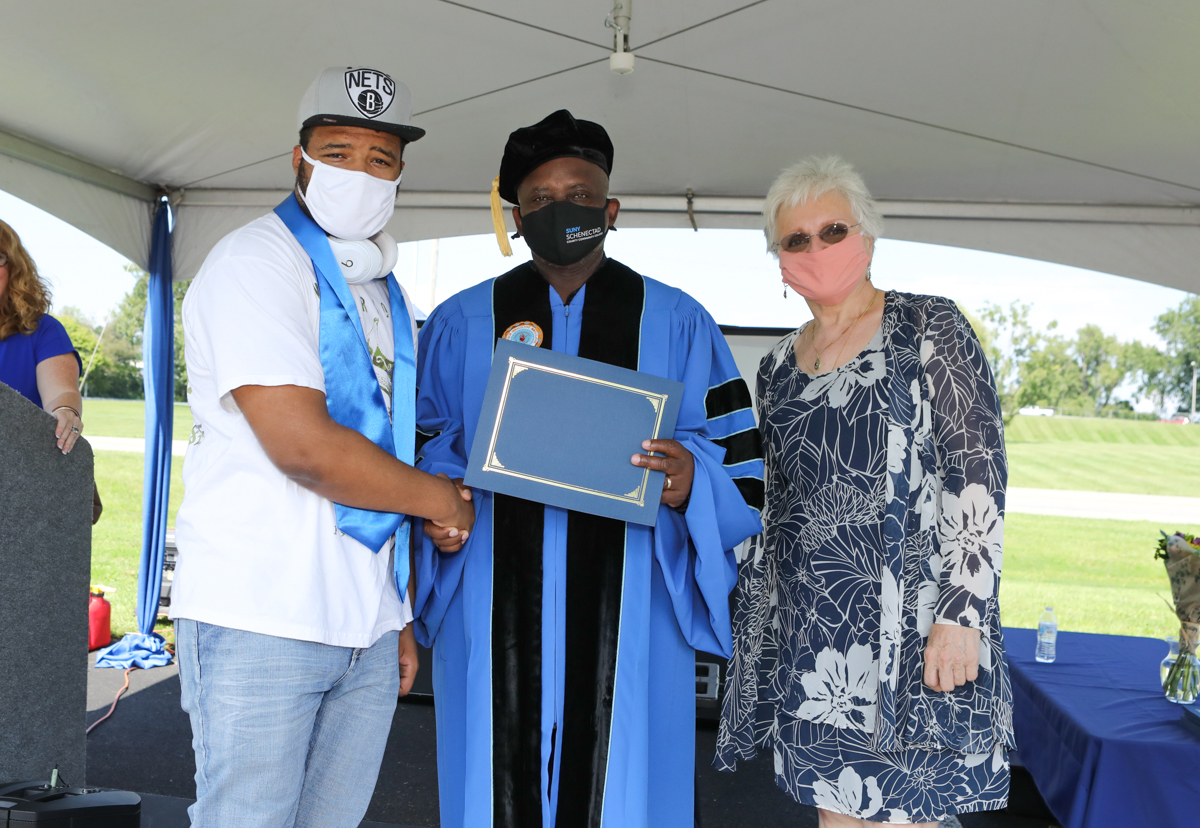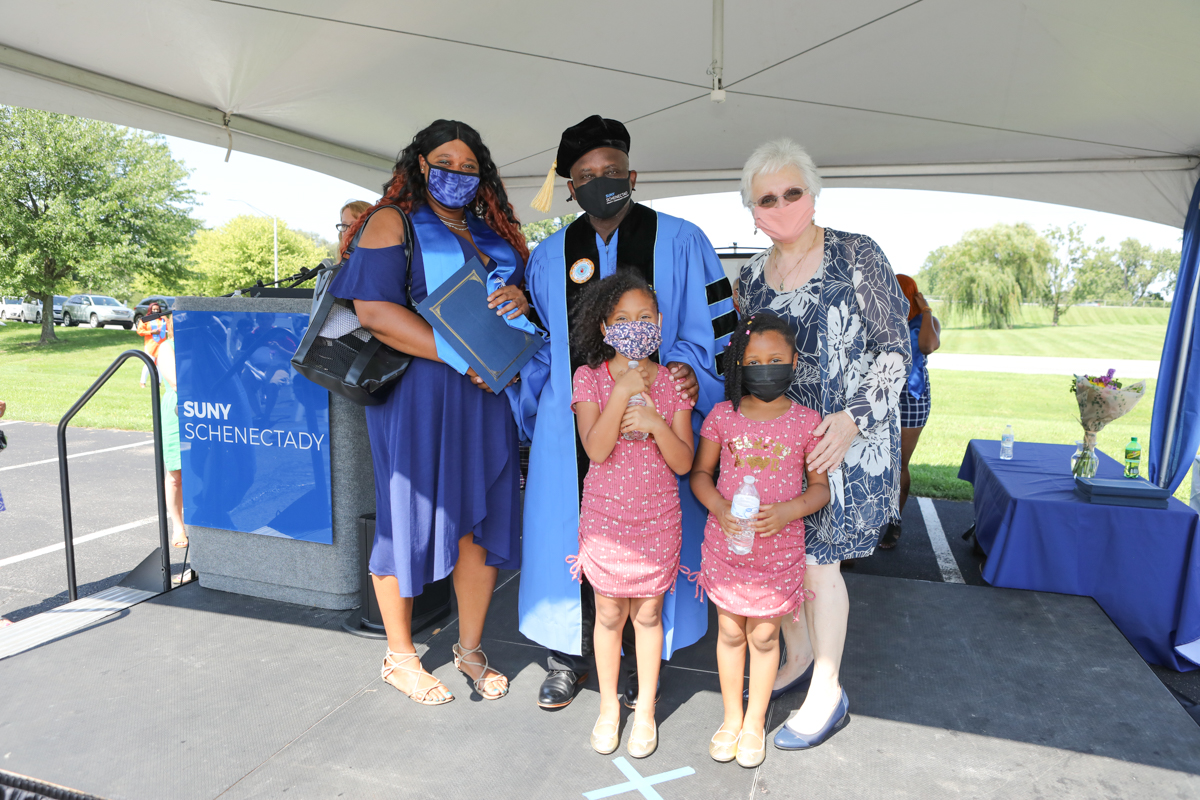 "I commend each and every one of our students on a job well done and for their perseverance, grace, and dedication to completing the healthcare training programs, especially when they were met with the challenges brought on by the pandemic and the busy demands of family life and other obligations. They are going to play critical roles in the healthcare system, helping people when they need it most, and the certificates they earned today are a great start to rewarding careers in the field."
273 students who completed the following training programs were invited to participate in today's ceremony: Certified Nursing Aide, Home Health Aide, Personal Care Assistant, EKG Technician, EMT, Phlebotomy Technician, Behavioral Health Technician, Community Health Worker, Emergency Medical Technician and Medical Administrative Assistant.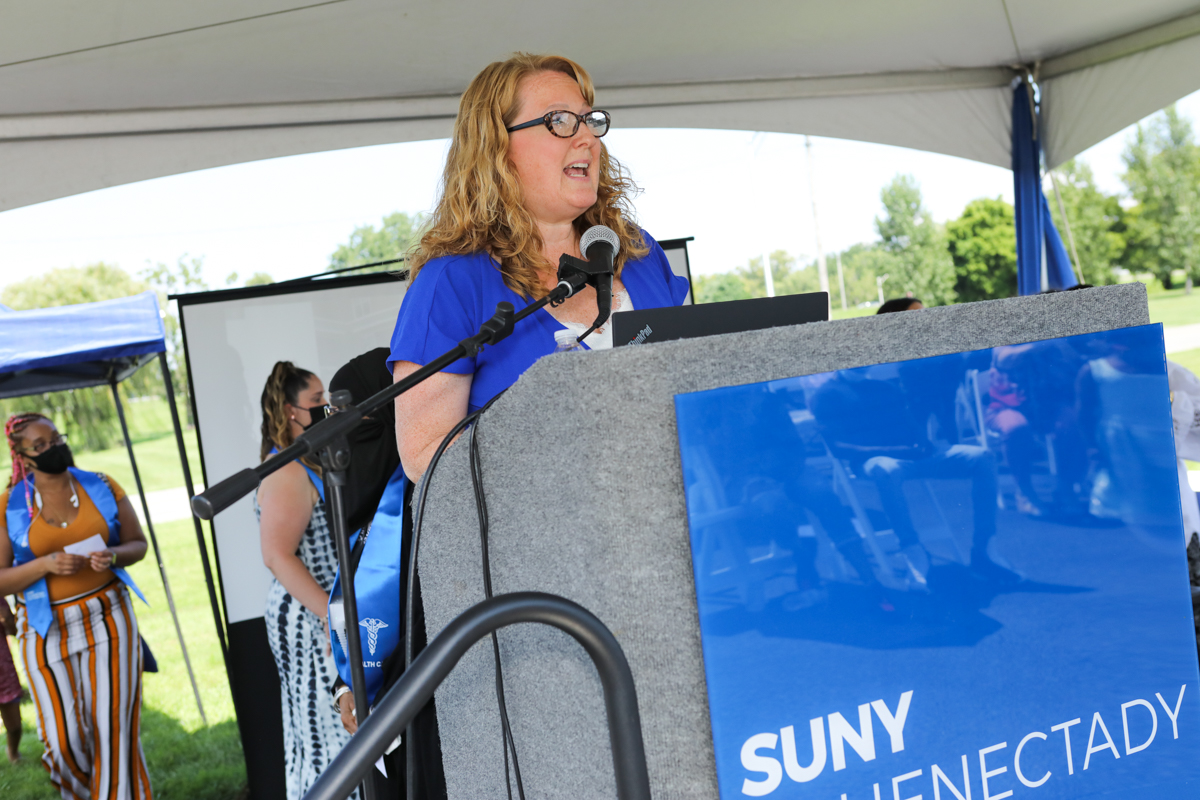 Students completed the training programs mainly through the Health Care Opportunity Grant (HPOG) program and other funding sources either in 2020 or 2021. (The 2020 graduation ceremony was postponed until today due to the pandemic.)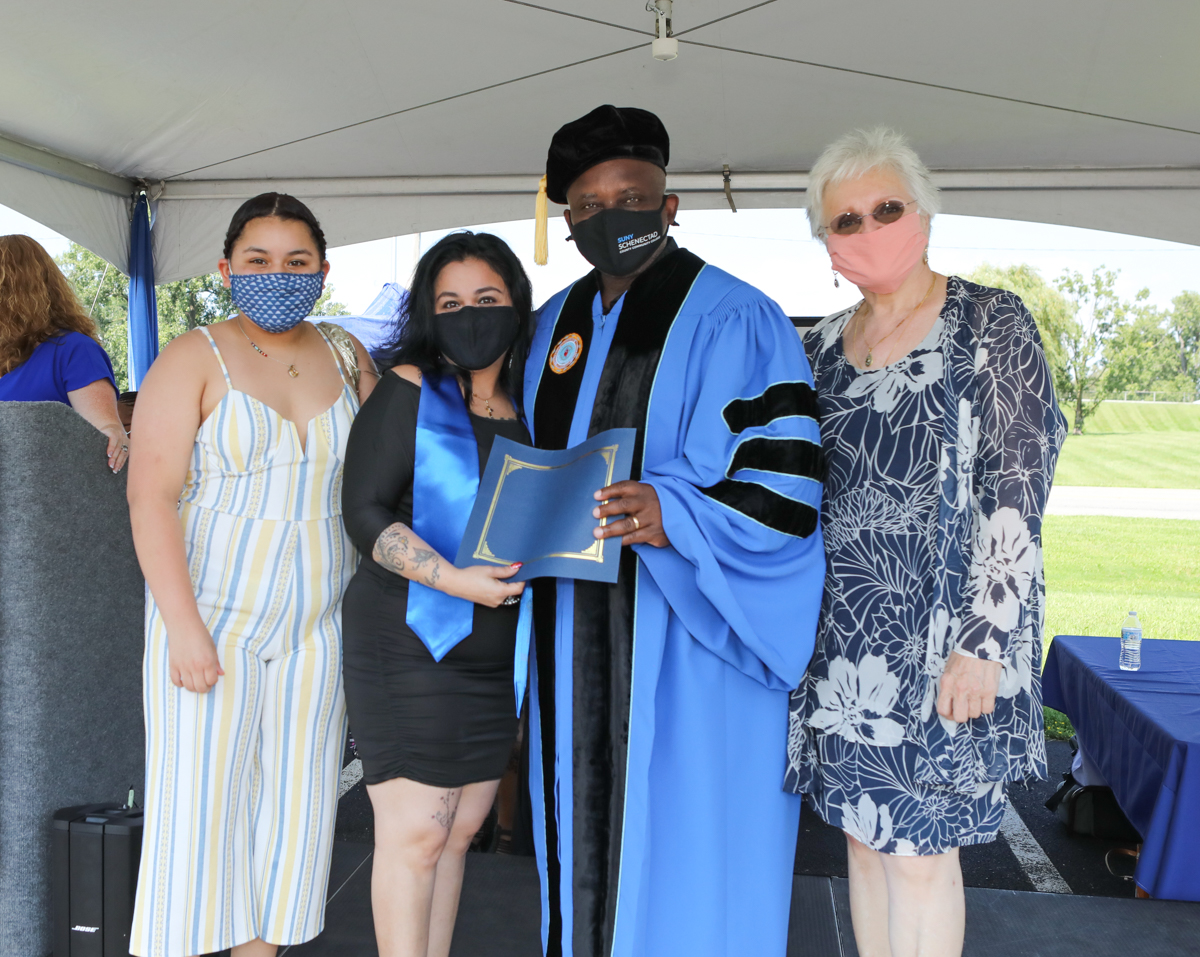 The College first began offering healthcare training through HPOG 2.0 in 2016 (HPOG 1.0 operated from 2011 – 2015), and since that time 1,008 have completed the program and 827 have gone on to careers in the healthcare field. This year's group of graduates marks the last who have completed training programs through HPOG, but the College will continue to offer healthcare training programs in the future. Rather than courses being supplemented through HPOG funding, they will be tuition-based rather than grant-supported.
"It is all about community members serving our communities. We will continue to work with the House of Representatives and the Senate to support the advancement of another round of funding with HPOG 3.0."
Students who have completed HPOG training have become employed at local healthcare facilities including Albany Medical Center, St. Peter's Health Partners, Ellis Medicine, Shaker Place, Glendale Nursing Home, Loudonville Assisted Living, Cardiology Associates of Schenectady and Home Instead, among others.
"I am so proud of the HPOG program and the impact it has had on the lives of students and our community at large. Congratulations to the students!"