Between Classes With…Stephen J. Tyson Sr., Fine Arts Faculty Member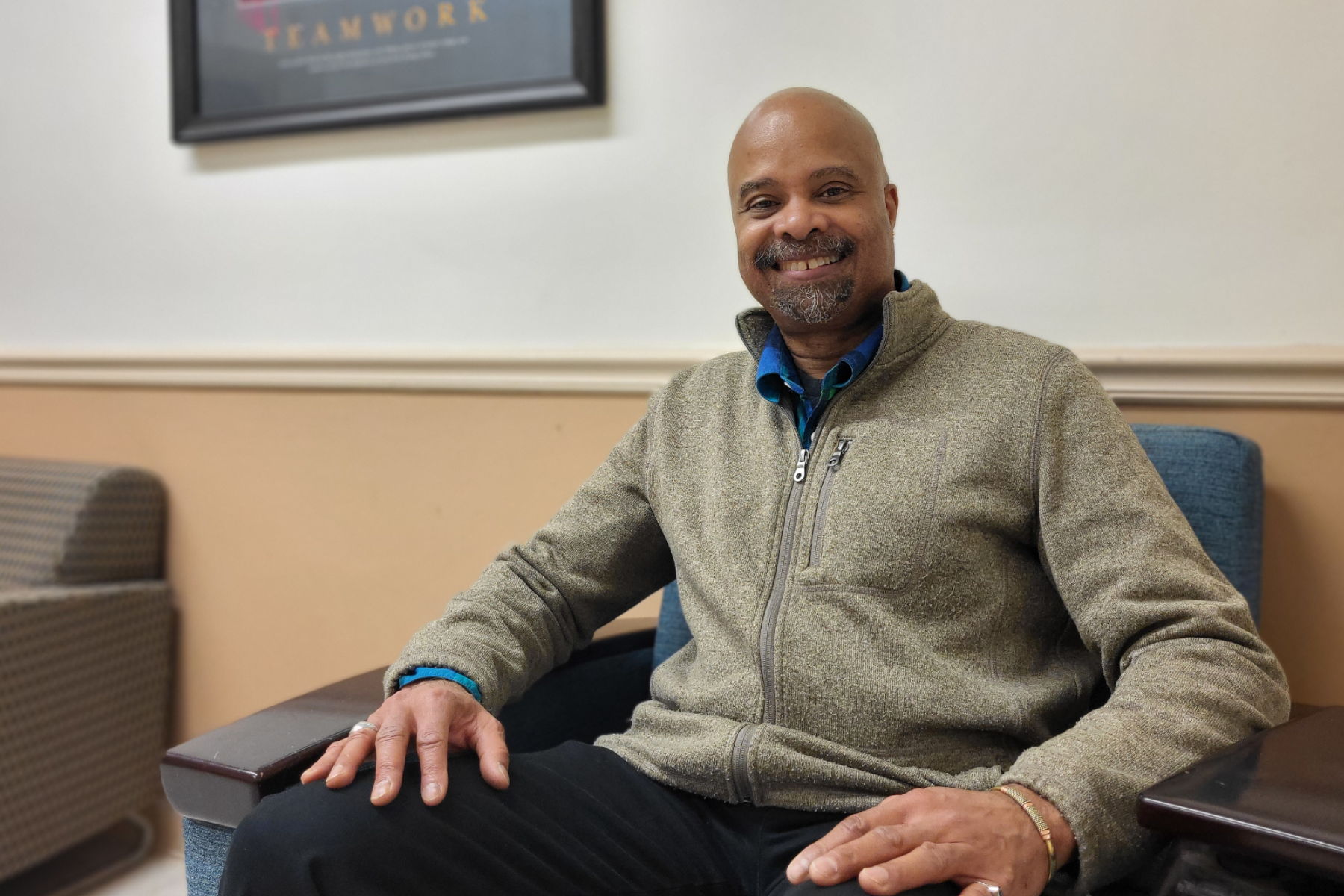 2/08/2023
Whether it's engaging students in his studio art courses to explore such subjects as color theory and textures, or bringing people together for local art exhibits through Capital Region-based Black Dimensions in Art, Inc., longtime Fine Arts Faculty Member Stephen J. Tyson Sr., in the Division of Liberal Arts, never underestimates the power of art and community.
"The idea of people coming together and working together in a positive way is something that's always been very close to me, he said. "I had the example set by my parents and my family."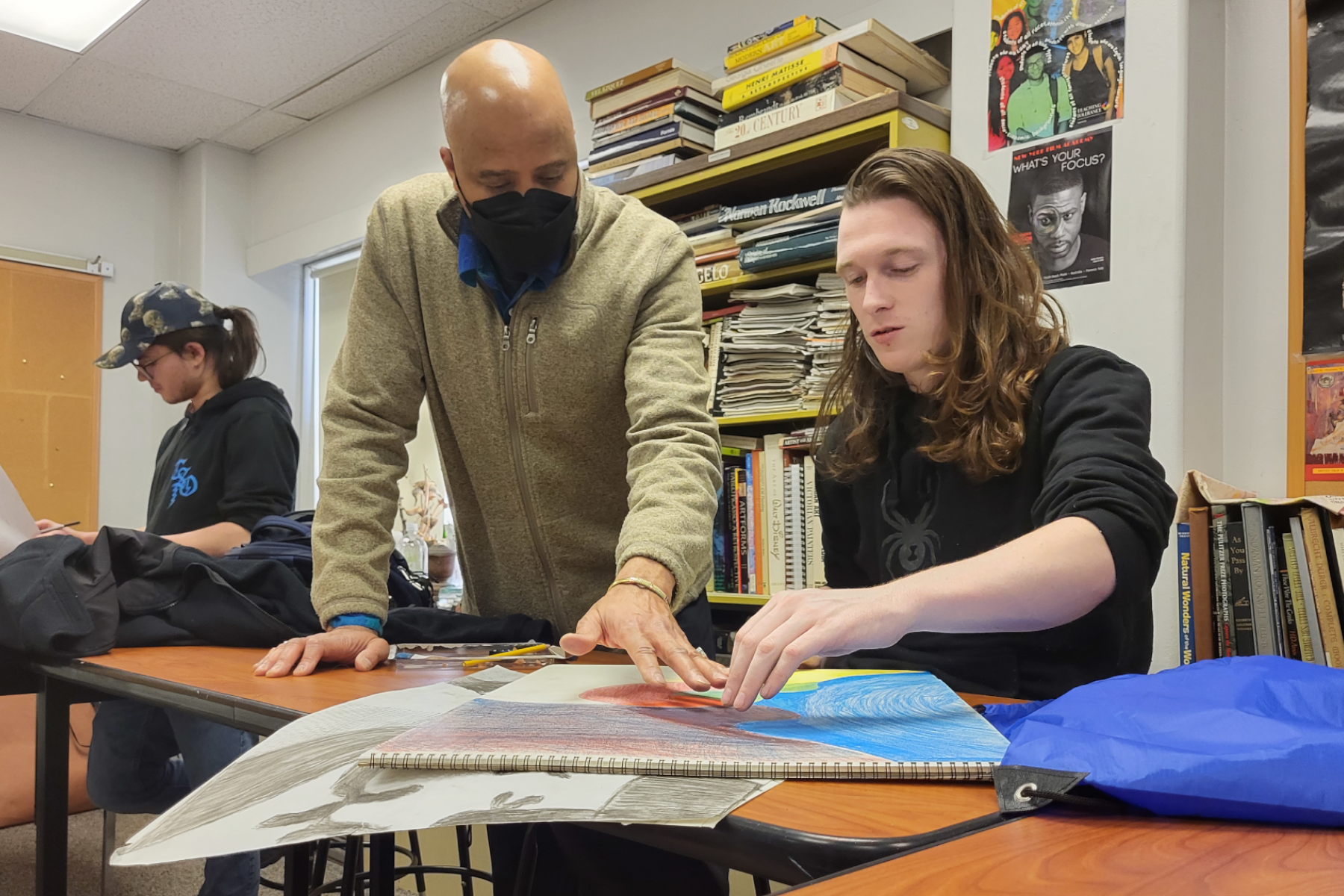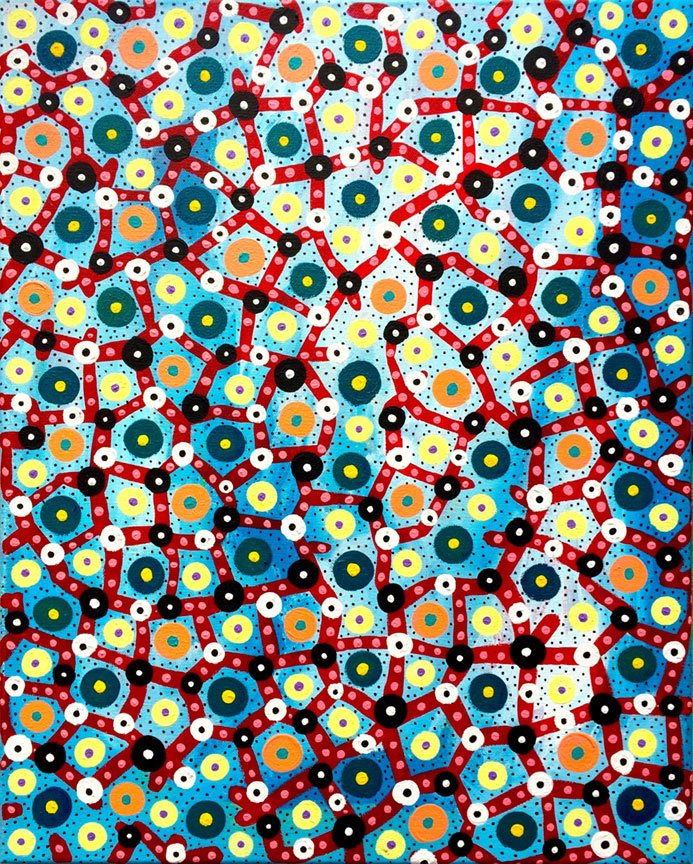 Network Blues, acrylic on canvas, Stephen J. Tyson Sr.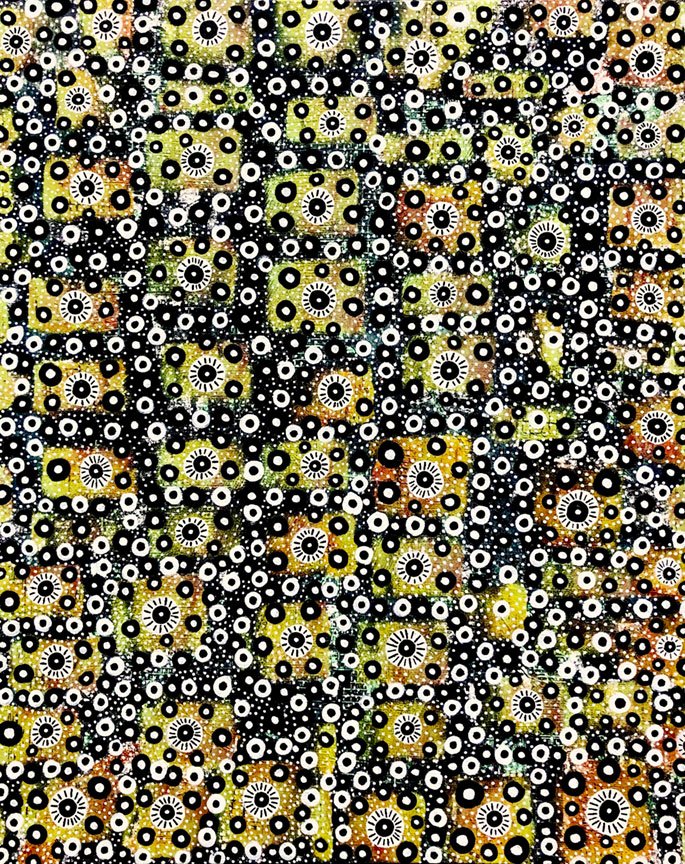 OffBeat, acrylic on canvas, Stephen J. Tyson Sr.
Tyson, who is an Artist, Curator, and Arts Consultant, describes his earliest influences, the latest exhibit he's co-curating, and how he is moving students to express themselves through art.
What were some of your early influences in becoming an artist?
"I leaned into art at a very early age. It was one of the ways in which I expressed my ideas and feelings. I drew inspiration from my father who would do drawings and sketches—mostly of myself and my siblings. I also drew inspiration from my mother and the way that she dressed and put herself together. She had a very strong fashion sensibility when it came to colors and patterns. We had Gauguin and Picasso prints, African sculpture, and prints of art by Leonardo Da Vinci in our apartment. It was very eclectic and there was a lot of music. My parents saw New York City as a laboratory and took us to different places whether it was the American Museum of Natural History, the Metropolitan Museum of Art, Taller Boricua, or to see Off-Broadway and Broadway shows with people from different ethnicities, colors, and languages. In March 1968, I had the opportunity to experience the Rev. Dr. Martin Luther King Jr. speaking at Hunter College two weeks before he was assassinated. It was moving to see how people came together. We were just immersed in these experiences and they shaped my view about people and society."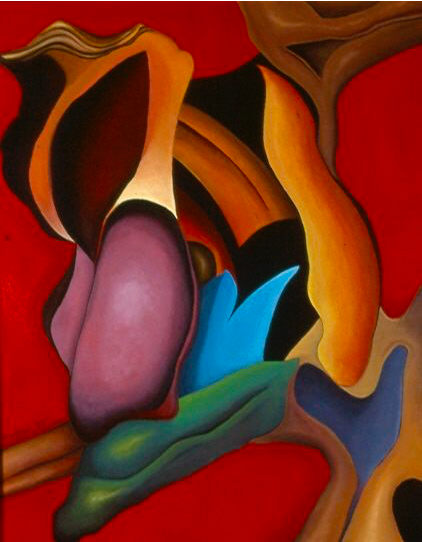 Resonance III, acrylic on canvas, Stephen J. Tyson Sr.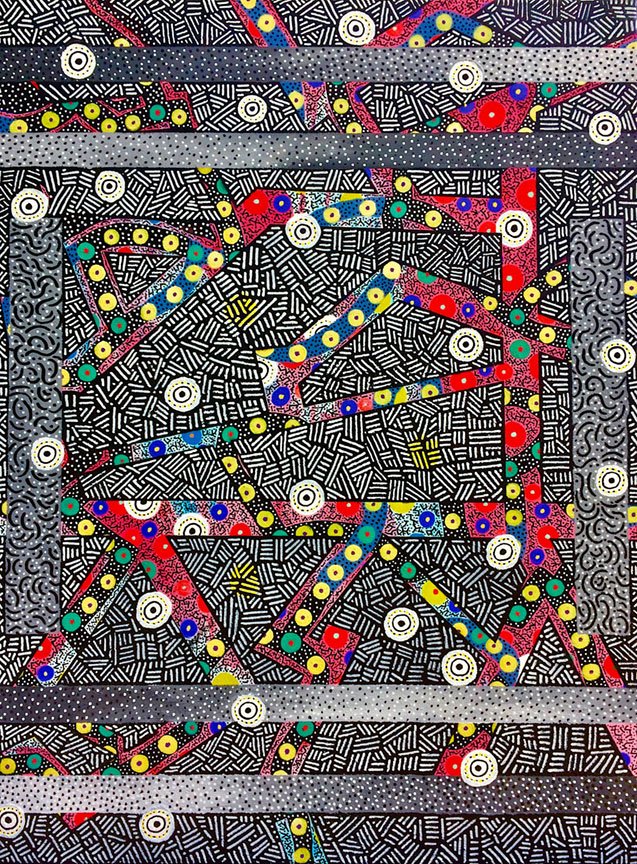 Taking It Forward, acrylic on canvas, Stephen J. Tyson Sr.
What artists most influenced you and continue to do so?

"Wassily Kandinsky, Romare Bearden, Georgia O'Keeffe, Avel de Knight, and Piet Mondrian."
What are you working on now with students in your Introduction to Drawing course?

"We've explored how the various characteristics of lines can be associated with different emotions and then integrated those characteristics into compositions; we also studied positive and negative shapes, and color theory. Now we're moving into the exploration of textures. Here, students have the opportunity to take a more nuanced look at the tactile qualities of different objects. The next step will be exploring perspective and thereby creating the illusion of depth on a two-dimensional surface."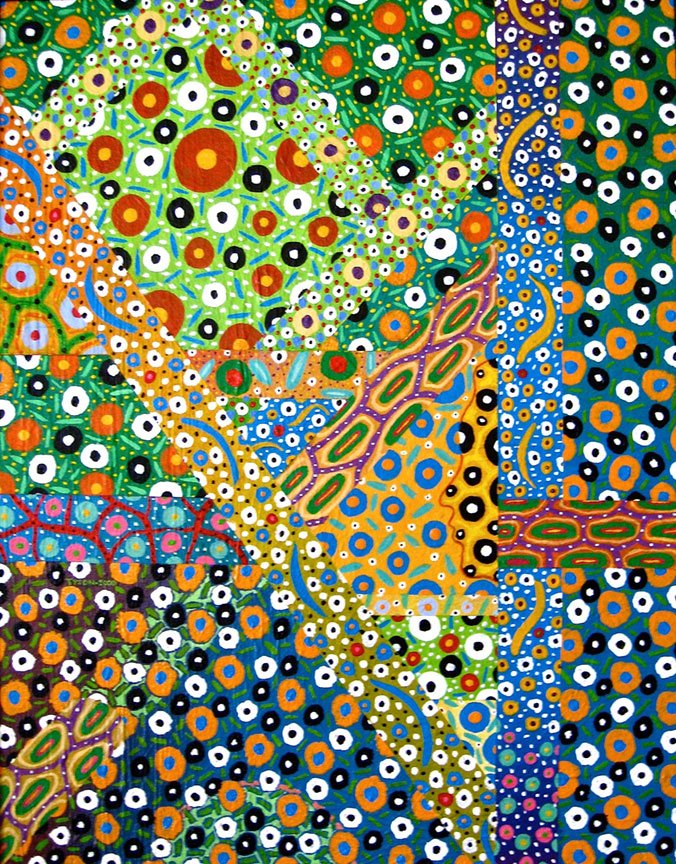 Upsurge, acrylic on canvas, Stephen J. Tyson Sr.
You've been on the Board of Black Dimensions in Art, Inc., since 1998. Tell us about the next exhibit you're curating.

"I am co-curating an exhibition slated for March at the Opalka Gallery at Russell Sage College in Albany. "Up South: Reflections on the Great Migration by ransome," will have paintings, collage, and installation pieces. It's through the lens of an artist who himself has roots in the South. It's an homage to the millions of African Americans who journeyed from the South to escape the violence and oppression of Jim Crow and search for better jobs, opportunities, and relative safety in the North."