Between Classes With…Erin Potter, Science Faculty Member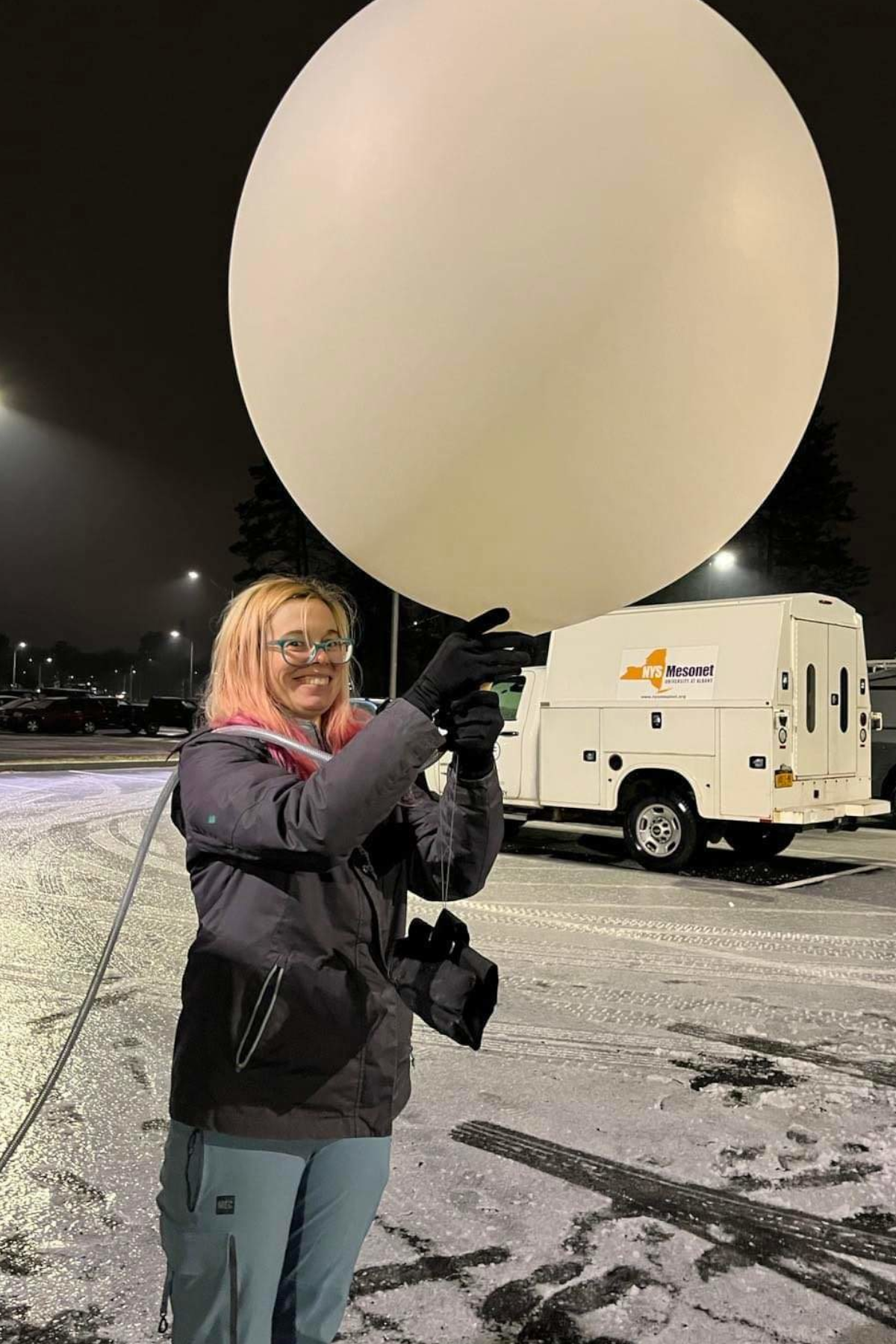 3/08/2023
When the snow starts falling, Erin Potter, who teaches Meteorology at SUNY Schenectady, is ready to go. She helps lead a team of University at Albany atmospheric science students who recently launched weather balloons from the University at Albany campus as part of a NASA field campaign called IMPACTS, (the Investigation of Microphysics and Precipitation for Atlantic Coast-Threatening Snowstorms). The team's data is sent to NASA, and she is giving her SUNY Schenectady students a behind-the-scenes look at the NASA program.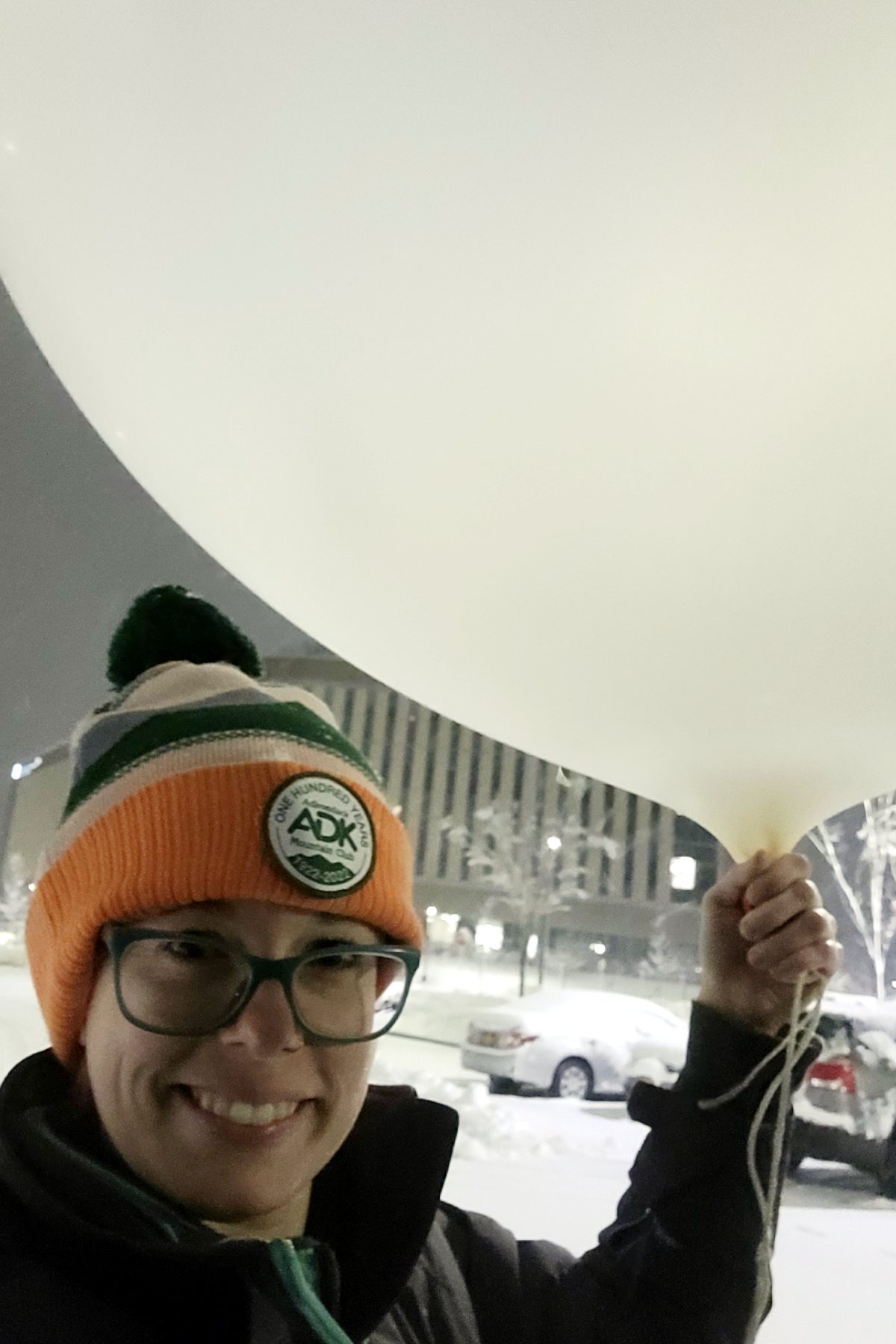 So, how does IMPACTS work?
NASA started the IMPACTS campaign in 2020. We are one of the teams from across the Northeast working with NASA and our team launches weather balloons when it's snowing. We are targeting snowstorms and when there's a transition through freezing rain to sleet to snow. We are checking out heavy snow squalls and are able to see that through different levels of the atmosphere. We started launching the balloons in January 2023. After about 60,000 feet they burst at some point. The balloons have a string with a parachute and a little instrument that is taking measurements of temperature, dew point, pressure, and winds. The NASA campaign involves two aircraft flying overhead collecting data and we are another data point for them. This is particularly interesting for my Aviation Science majors.
What is the goal of the program?
NASA wants to look at the human impact of snowstorms: the impact on transportation, human safety, and much more. How do these storms develop? If we see so many of a certain type of storm, we can gather how they evolve and predict them better perhaps.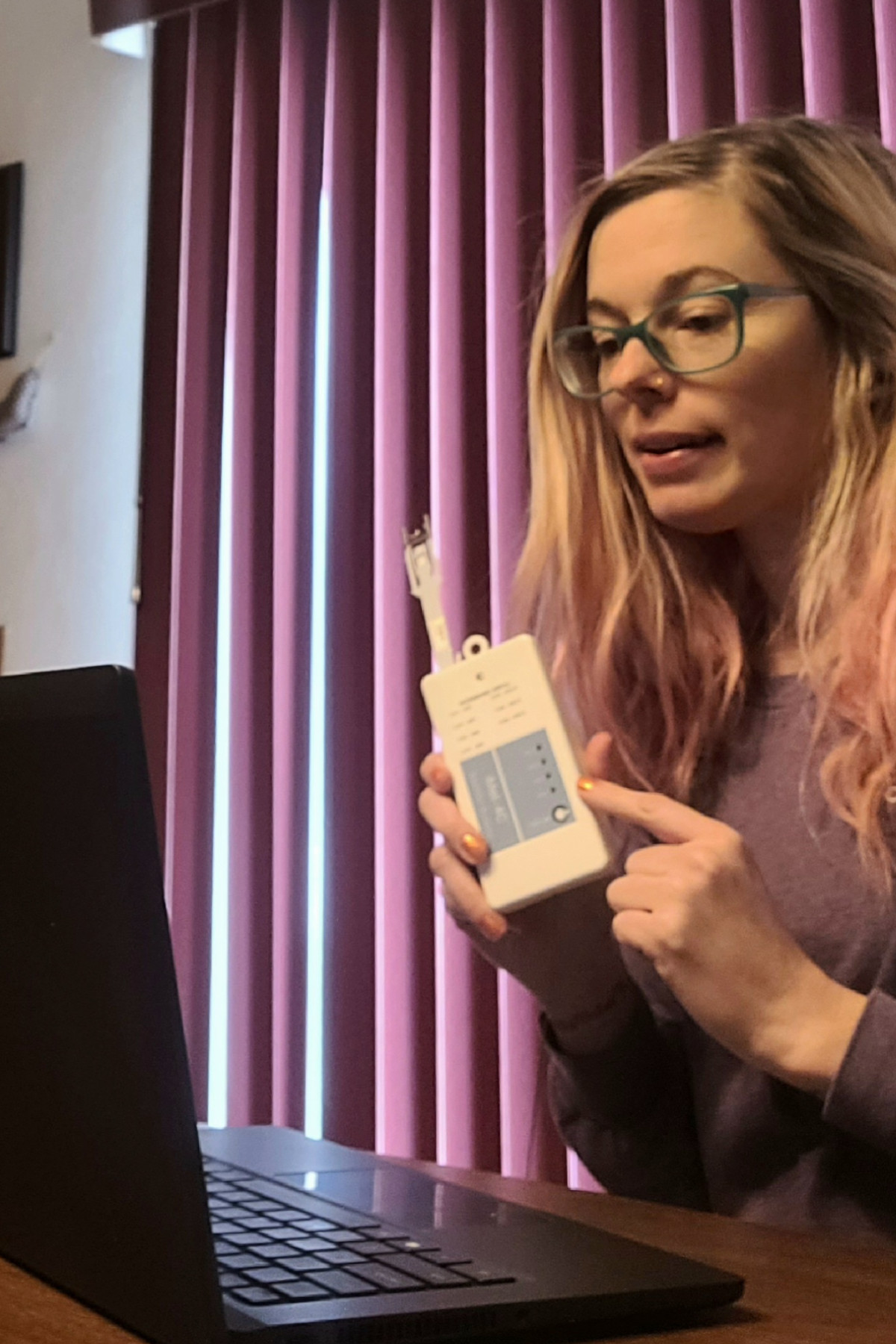 Teaching her online Meterology class, Erin Potter shows her students the instrument that goes up with the weather balloon.
This is an exciting project to share with your Meteorology students at SUNY Schenectady.
It's a good way to show how the science works rather than just lecture. I can give them real-time examples of the vertical profile of the conditions in the atmosphere as the balloon and instrument go up. Typically during classes we're learning about a lot of weather phenomena that you can see from weather graphs like what types of precipitation is falling and if a tornado is developing, for example. That is always part of class. But if they just experienced a snowstorm, I can tell them what the profile for the snowstorm looked like. A lot of the students in the Meteorology course are Aviation majors. I have the flight plan for the NASA planes, so I can tell them in real-time when they are flying over us, which is exciting. They have also learned how NASA does so much more than space exploration, so they might consider NASA for their careers as well.
Erin Potter is a member of the Faculty in the Division of Math, Science, Technology and Health, teaching Meteorology and Environmental Science. She holds a master's degree in Geosciences through Mississippi State University, bachelor's in Meteorology from SUNY Oneonta, and is pursuing a master's in Atmospheric Science at the University at Albany.