SUNY Schenectady Named Best Local College by Readers of The Daily Gazette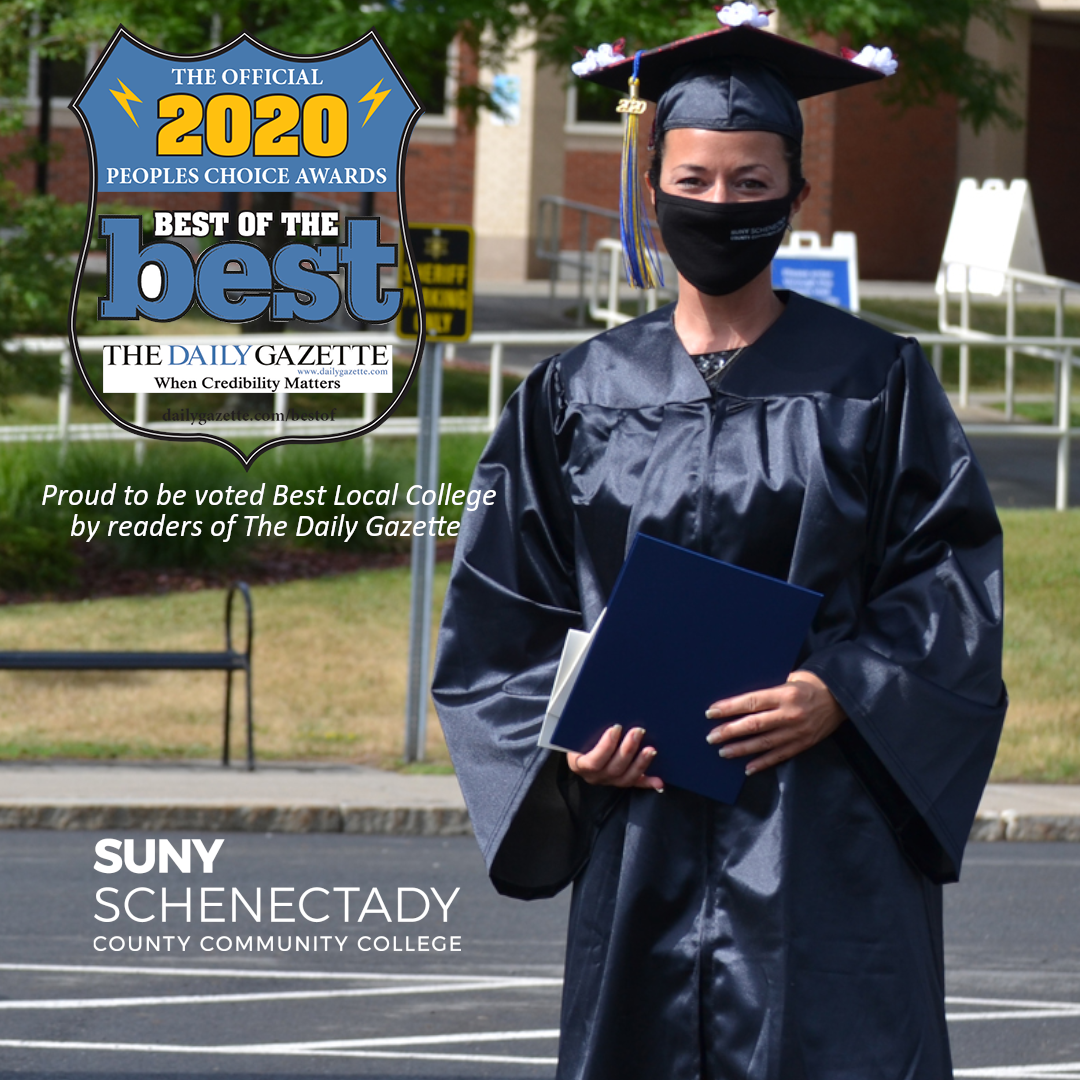 10/25/2020
SUNY Schenectady is pleased to announce that the College has been named Best Local College in The Daily Gazette's "Official 2020 People's Choice Awards: Best of the Best" by readers of The Daily Gazette. The Daily Gazette officially announced the honor on Oct. 25, 2020, in a special insert in the newspaper and in its online version.
"SUNY Schenectady is a very special place and this recognition demonstrates the positive and profound impact that our faculty and staff make on the lives of our students and in our community," said Dr. Steady Moono, President of SUNY Schenectady. "It also acknowledges the strong partnerships we hold with those in our community, the accomplishments of our alumni, and the strong support from those who give so generously to SUNY Schenectady and all of those individuals who encourage our students as they pursue their academic goals. We thank all of our vision supporters and those who voted for SUNY Schenectady as part of this special recognition."
In mid-September, the College was nominated in the "Best Local College" category. Ballots were then cast online until midnight on Sept. 20, 2020.