Aviation Science Major Earns National Scholarship from Southwest Airlines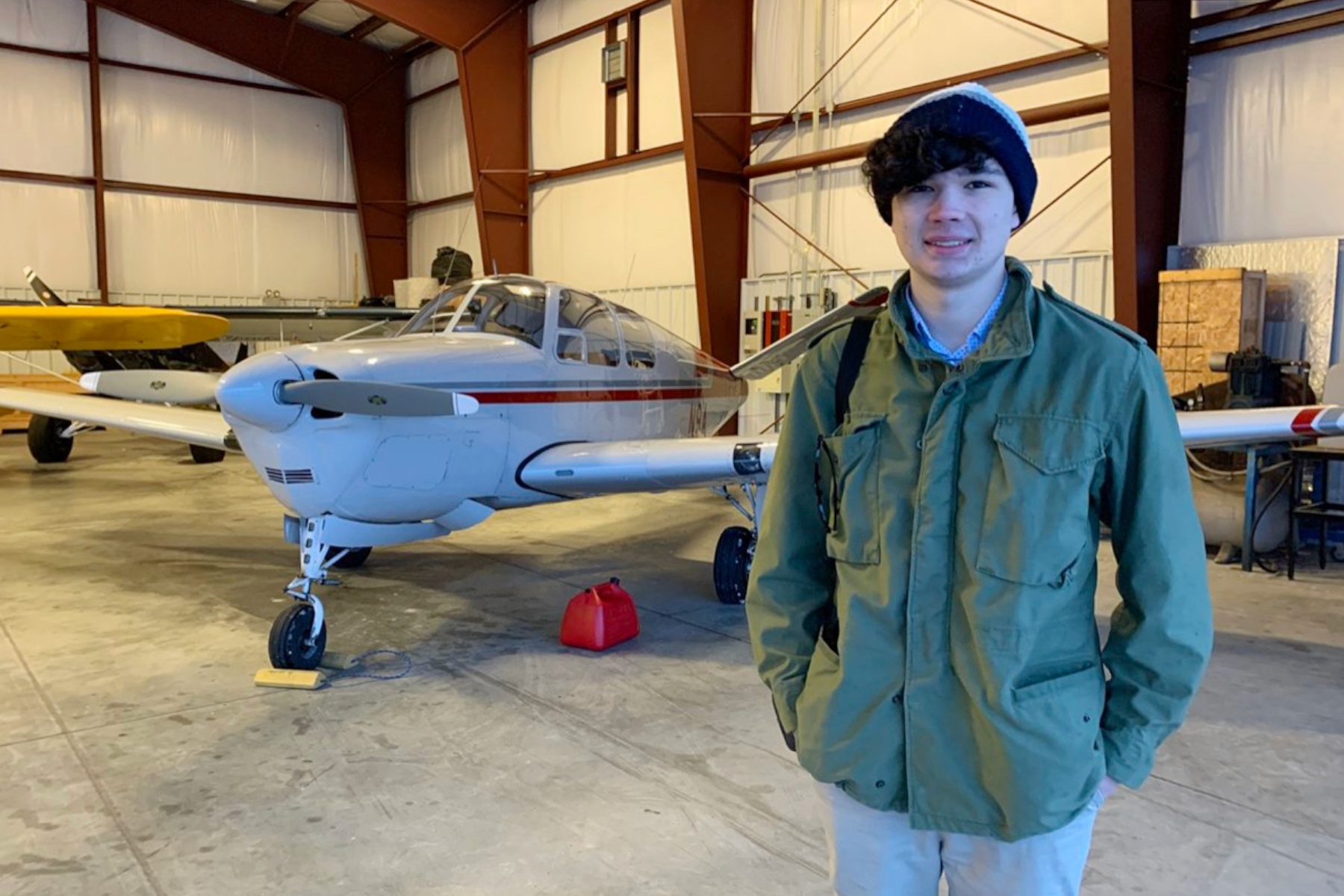 12/08/2022
When he was 10 years old, Jonathan Ryan was boarding a Southwest Airlines flight with his family for a holiday vacation in Puerto Rico. They were in Rochester heading to Baltimore and then on to Puerto Rico. It was an experience that changed his life. "Literally from the moment I stepped into the airport, I felt like I belonged," he said. "I was so excited. It was my first time ever flying in a plane. From that point on, I had my mind made up that I wanted to be a pilot." Now, Southwest Airlines is helping to fund Jonathan's dream.
The second-year Aviation Science major was recently selected as one of only 11 students from colleges and universities across the country to earn a Southwest Airlines Scholarship. He will receive $5,000 per semester as he completes his degree at SUNY Schenectady this spring and transfers on for his bachelor's degree through Utah Valley University this fall. Southwest describes the scholarship as "a community-centric scholarship that was introduced in 2021 and underscores the Company's commitment to building a diverse talent pipeline and highlights the importance creating equitable opportunities that will impact future generations." Jonathan will also receive eight complimentary tickets for Southwest flights.
The other scholarship recipients were from:
College of Charleston
Stephen F. Austin State University
North Carolina State University
Texas Southern University
Texas A&M University
California Polytechnic State University
Embry-Riddle Aeronautical University
University of Nebraska at Omaha
UC Berkeley
and
Embry-Riddle Aeronautical University – Daytona Beach
"It's a huge relief," he said. "When I finish my SUNY Schenectady degree, the scholarship will provide just what I need to get my bachelor's degree without any debt." Jonathan, a 2021 graduate of Norwich High School, has also earned the Robert F. Case & Family Scholarship and William Gundry Broughton Fellowship Program for Excellence through the SUNY Schenectady Foundation, as well as a scholarship through NBT Bank in his hometown of Norwich, N.Y.
When Jonathan began taking classes at SUNY Schenectady in Fall 2021, he already had his Private Pilot Certificate. He earned his Instrument Rating at the College and is working on his Commercial Pilot Certificate. Aviation students take ground school classes at the College and flight laboratories are provided by Richmor Flight School and Five Star Flight at the Schenectady County Airport. Jonathan plans to earn his Multi-Engine Rating and earn more flight hours to become a charter pilot and then a pilot for a major airline.