Worm Census Is Key to Research by Science Students/Faculty in Schenectady's Vale Park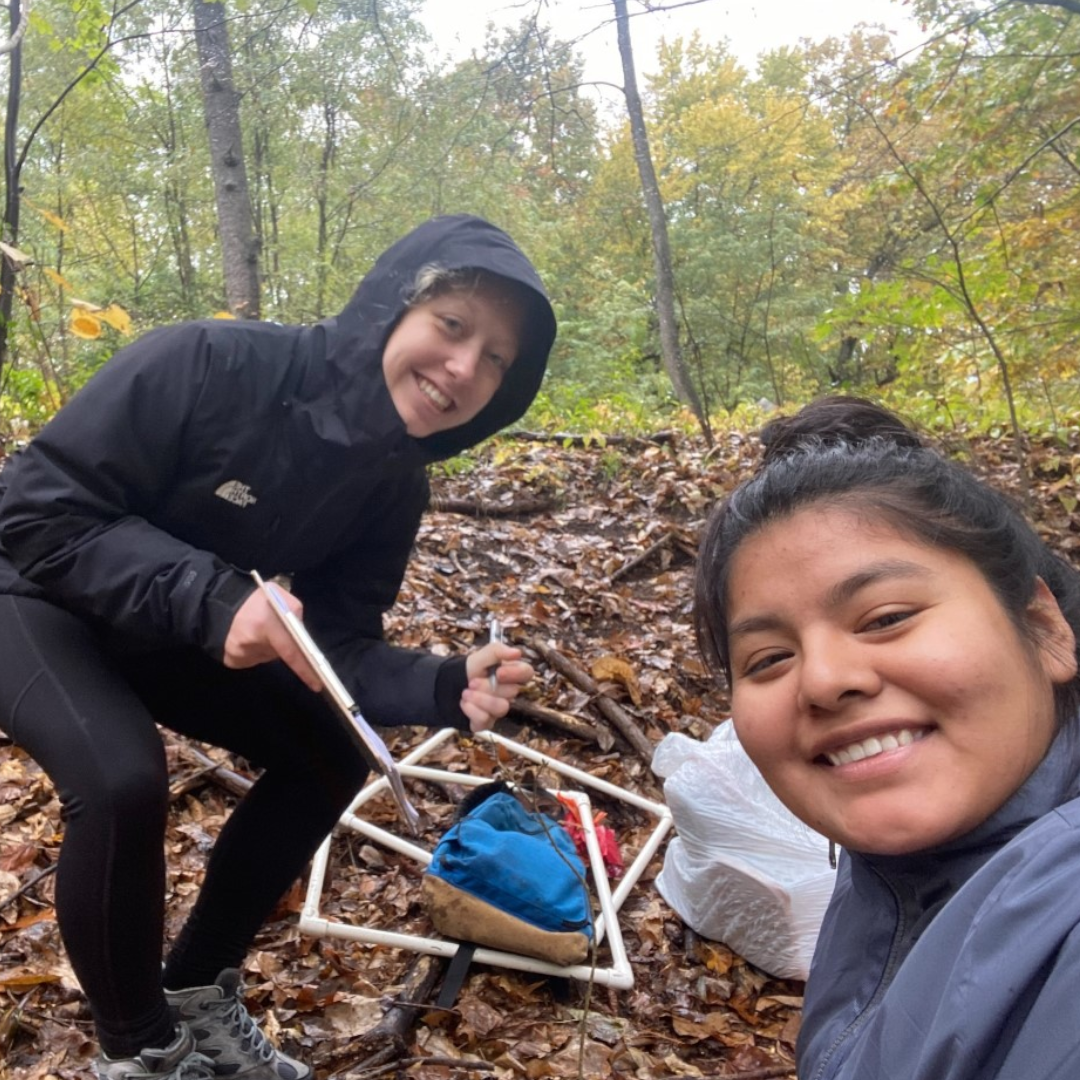 11/04/2021
A worm census? That's right. Every Saturday, Science students and faculty are in Vale Park in Schenectady conducting a worm census or survey, looking for invasive species of worms, specifically the "crazy worm" or "jumping worm."
They began the research in 2017 after faculty and Science students were first identifying vertebrates in the park and discovered something odd. Despite the leaves - a perfect habitat for salamanders with plenty of delicious food (insects) - there were none of the amphibians in the park which was puzzling.
After consulting with other scientists, the group decided to investigate the presence of invasive worms. If the destructive worms were present, they would be eating leaves (leaf litter), cutting down on the number of insects the salamanders needed to survive.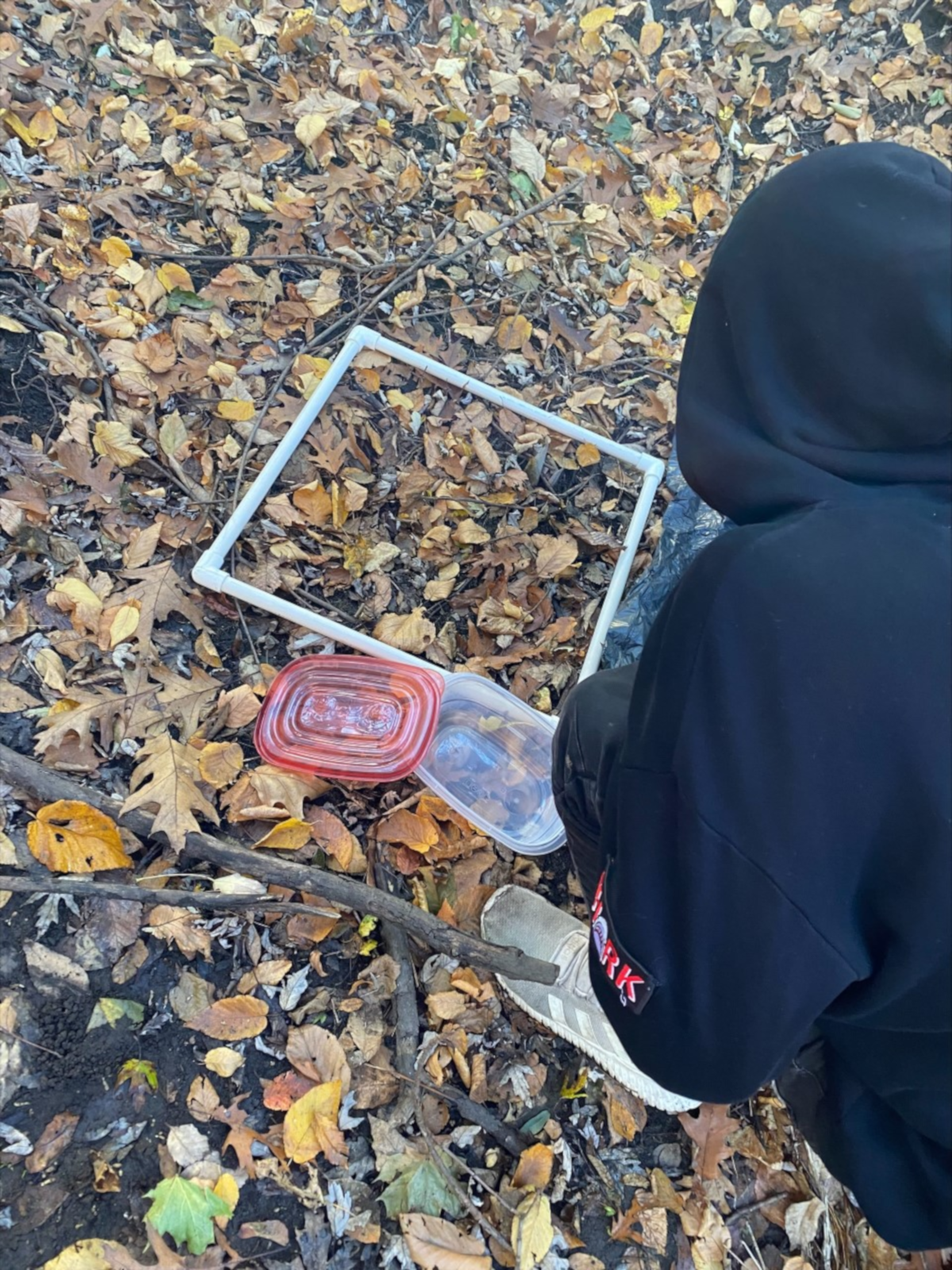 So, how exactly do you count worms? The students, Dr. Richard Simons - Associate Professor, and Dr. Lorena Harris - Director of the Collegiate Science and Technology Entry Program (CSTEP), have staked leaf traps. Some are experimental traps they empty leaves from each week and others are control traps they will empty in the spring. The greater the difference in leaf weight between the control and experimental traps, the more evidence that worms are present and eating the leaves.
Leomani Alvarez Guzman is a Science major and has been out in the field with the research group comprised of students in CSTEP and the Louis Stokes Alliance for Minority Participation (LSAMP) program.
"In the past, I didn't like to touch worms, but now I really like the research because we learn about the different worms and their eggs and it's interesting to go in the park and see how they are affecting it," she said.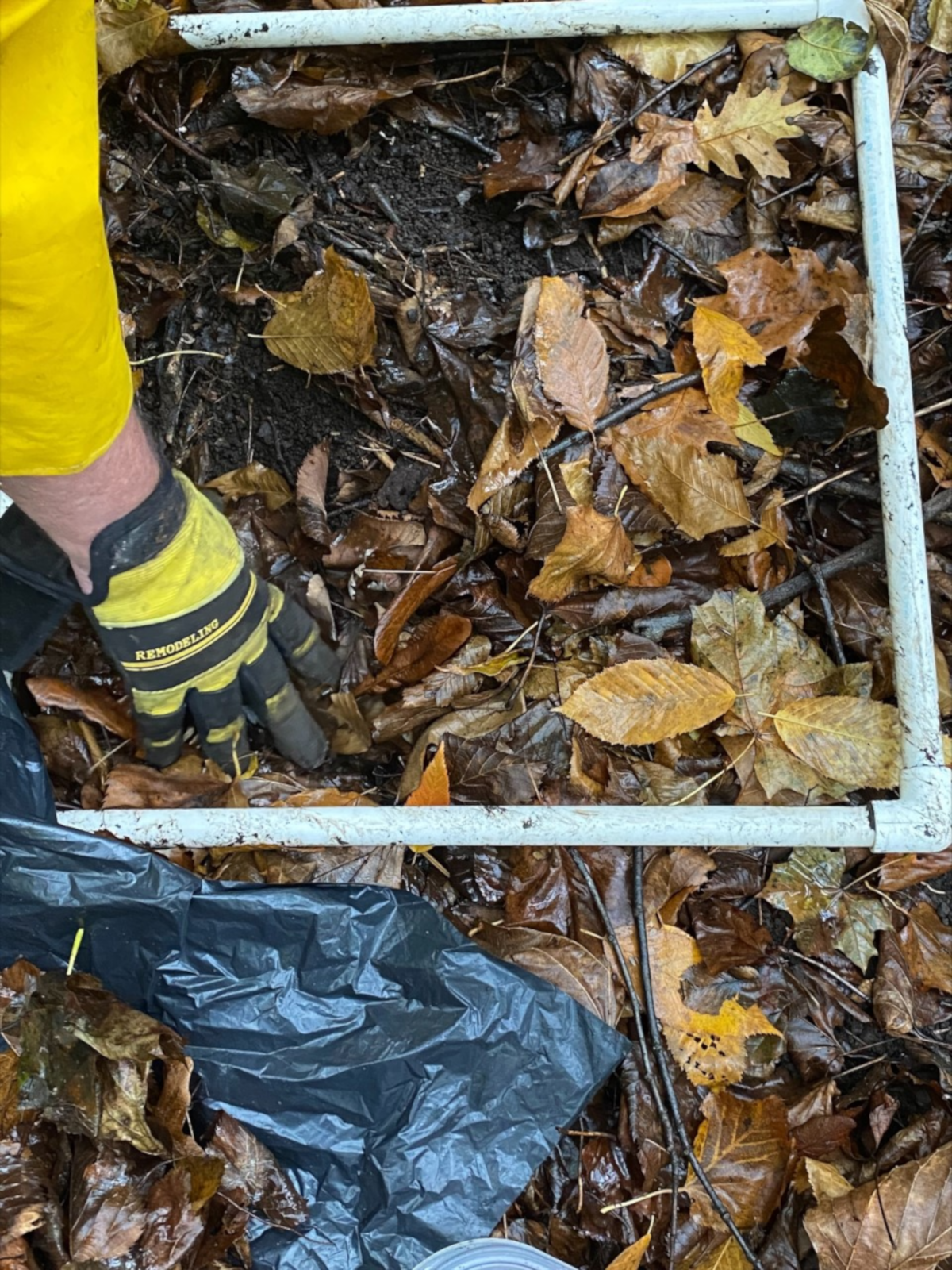 The group has divided the park into five areas along Cowhorn Creek with 15 samples in each area. At the end of the census in the spring, they will analyze their data and determine any differences between the number of worms in one region versus the other. Right now, they are building evidence that the invasive worms are there consistently.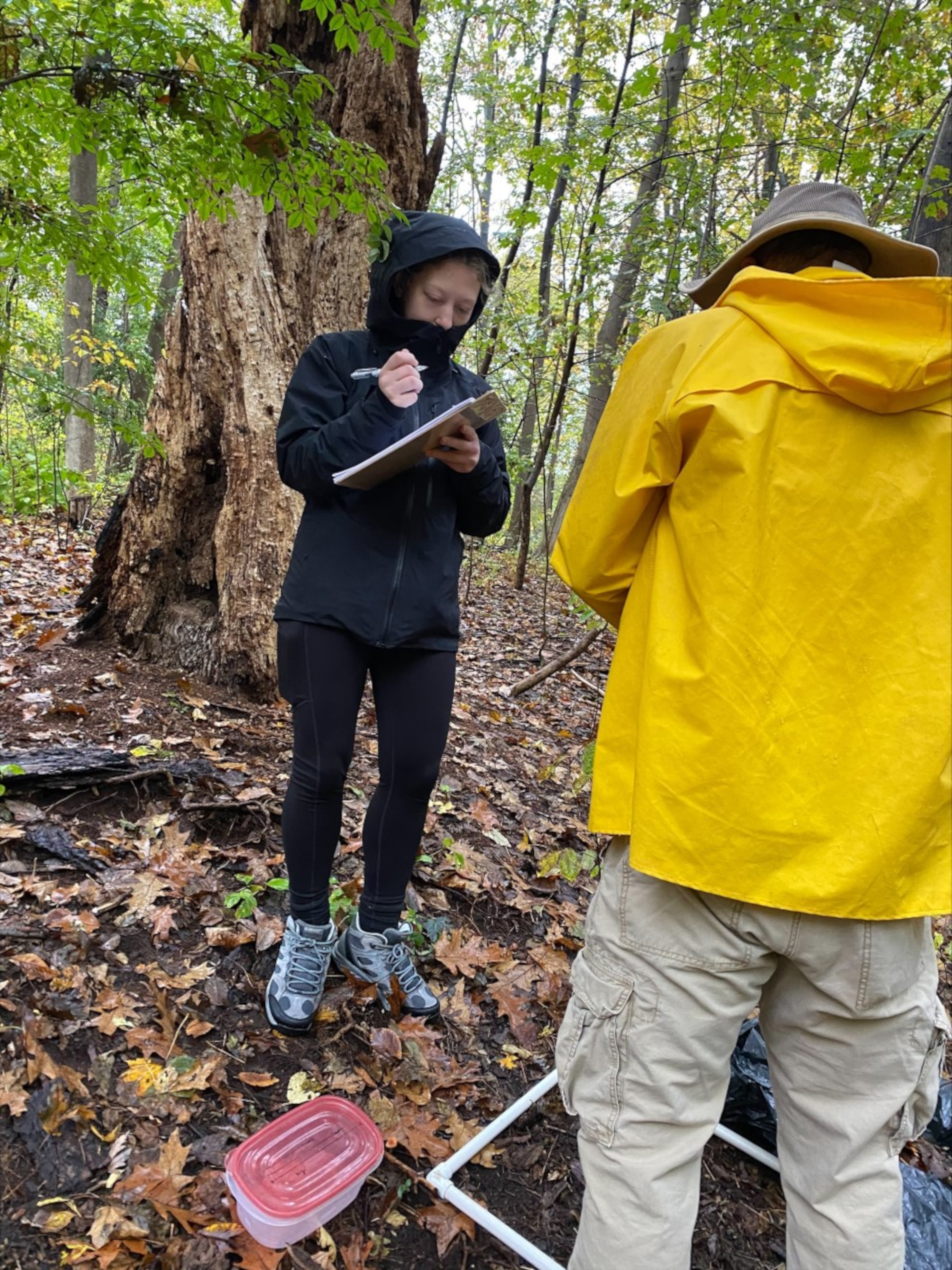 This year, the group began their research in the park in August. They will be there until the first snowfall and return in the spring. Conducting research in the field is invaluable for students.
"They learn that all biology doesn't have to be done in a lab with test tubes," said Dr. Simons. "They are out here doing ecological research. If they want to pursue that later in their careers, or a career in environmental science, they already know some of the techniques involved in that type of research."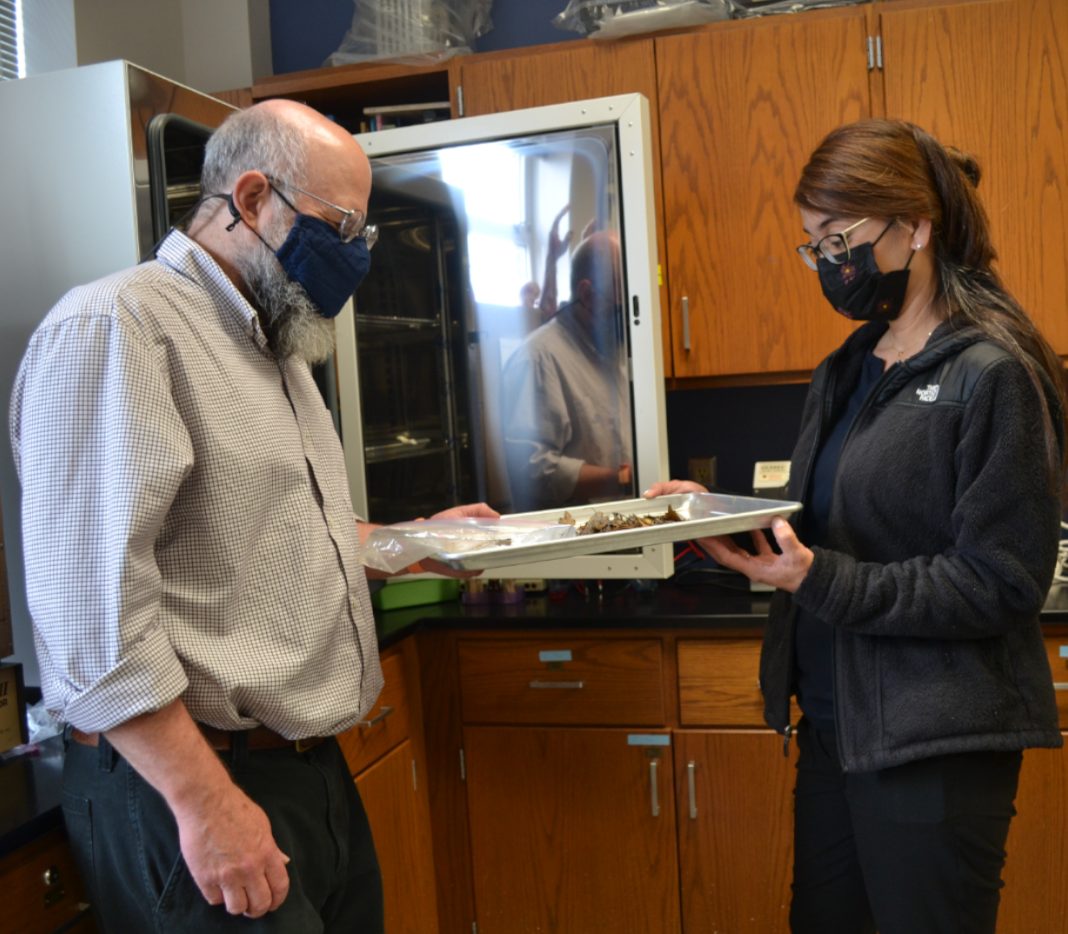 Dr. Richard Simons and Dr. Lorena Harris, of the Division of Math, Science, Technology and Health, place leaves from Vale Park in the leaf oven in the Biology Lab.
Students have already presented their findings for the past two years at annual CSTEP conferences to other Science students and professors from across New York State. They plan to present their research findings again at the conference in the spring.
"I think it is a great opportunity for students to be able to learn from scientists in the field and conduct research that impacts our community," Dr. Harris said. "Students are motivated and inspired by learning, so they feel prepared and excited to present their work at the CSTEP conference."