Welcome to the Spring 2022 Semester!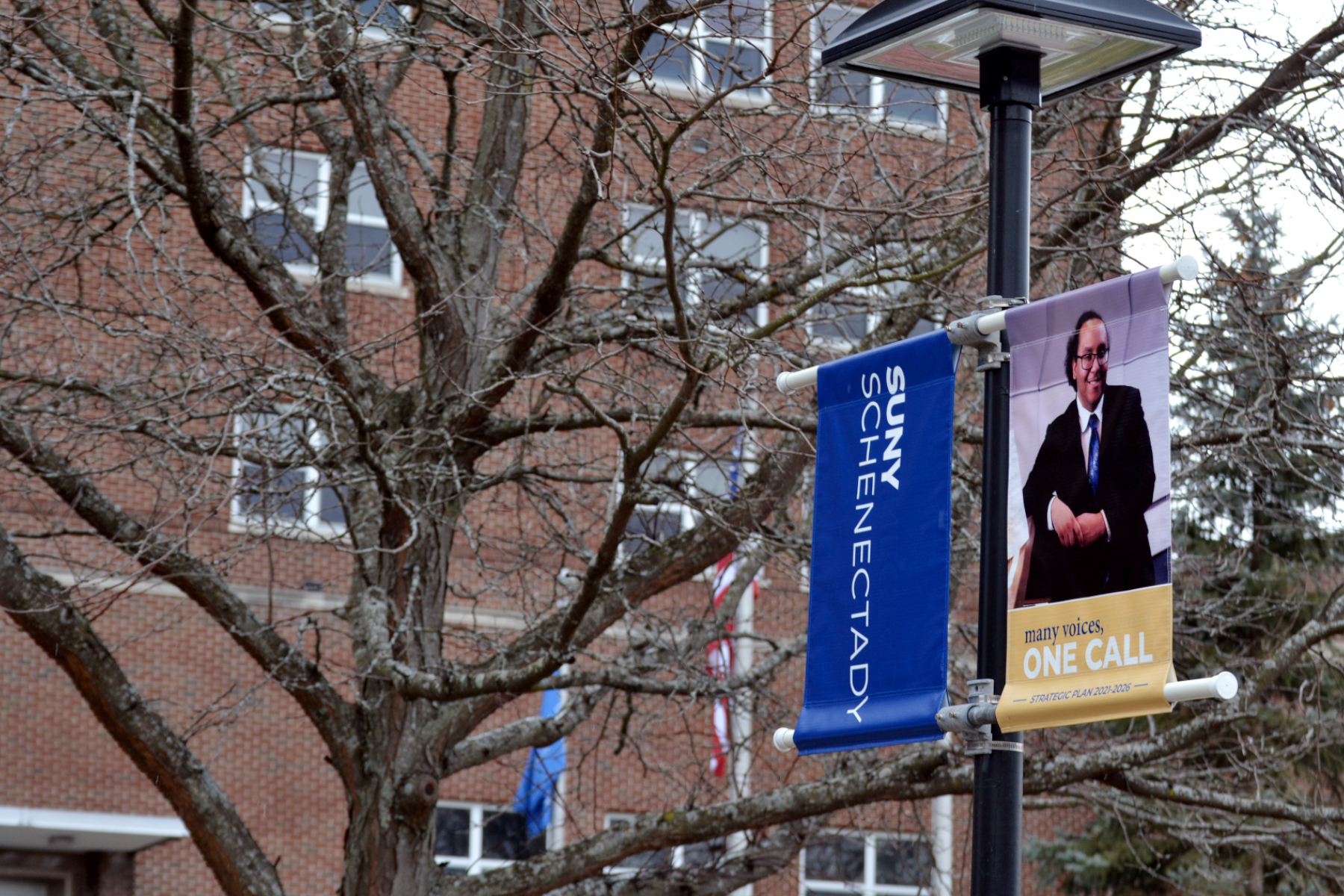 1/24/2022
SUNY Schenectady began the Spring 2022 semester today. Most courses are being taught virtually for the first two weeks of the semester due to the ongoing pandemic with the exception of some Aviation, Culinary Arts, Music, and Science labs. The College plans to welcome students back to campus on Monday, Feb. 7, 2022.
"The start of the semester is always special for us as we welcome returning and new students to SUNY Schenectady. Though we are not beginning the semester in the way that we had expected, we are just as excited. I can't thank our faculty and staff enough for the ways in which they have pivoted to virtual online instruction for the first two weeks of the semester, and I commend our students on the resilience and determination they have shown over the past nearly two years. For some of our students, this is their last semester before graduating - the culmination of all of their hard work as they transfer on for bachelor's degrees or begin their careers. For others, this is the first time they are taking courses at the College as they enter academic programs or take individual courses to upgrade their career skills. We are committed to empowering all of our students through mentors, success coaches, our excellent faculty and learning environments, career services, student support services including our Food Pantry, and much more."
New developments this semester include:
Healthcare Courses - Workforce Development and Community Education
Recognizing the critical shortages in trained healthcare workers in our area, SUNY Schenectady is offering a combination of in-person, hybrid, and online classes to help meet the needs in the marketplace. This spring, the Division of Workforce Development and Community Education has courses in Phlebotomy, EKG Technician, Certified Nurse Aide, Medical Administrative Assistant, Community Health Worker, and Behavioral Health Technician with community partners offering grant funding for students who are eligible.