Sweet Addition to Culinary Arts Program: College Hosts Ribbon Cutting for New Confections Lab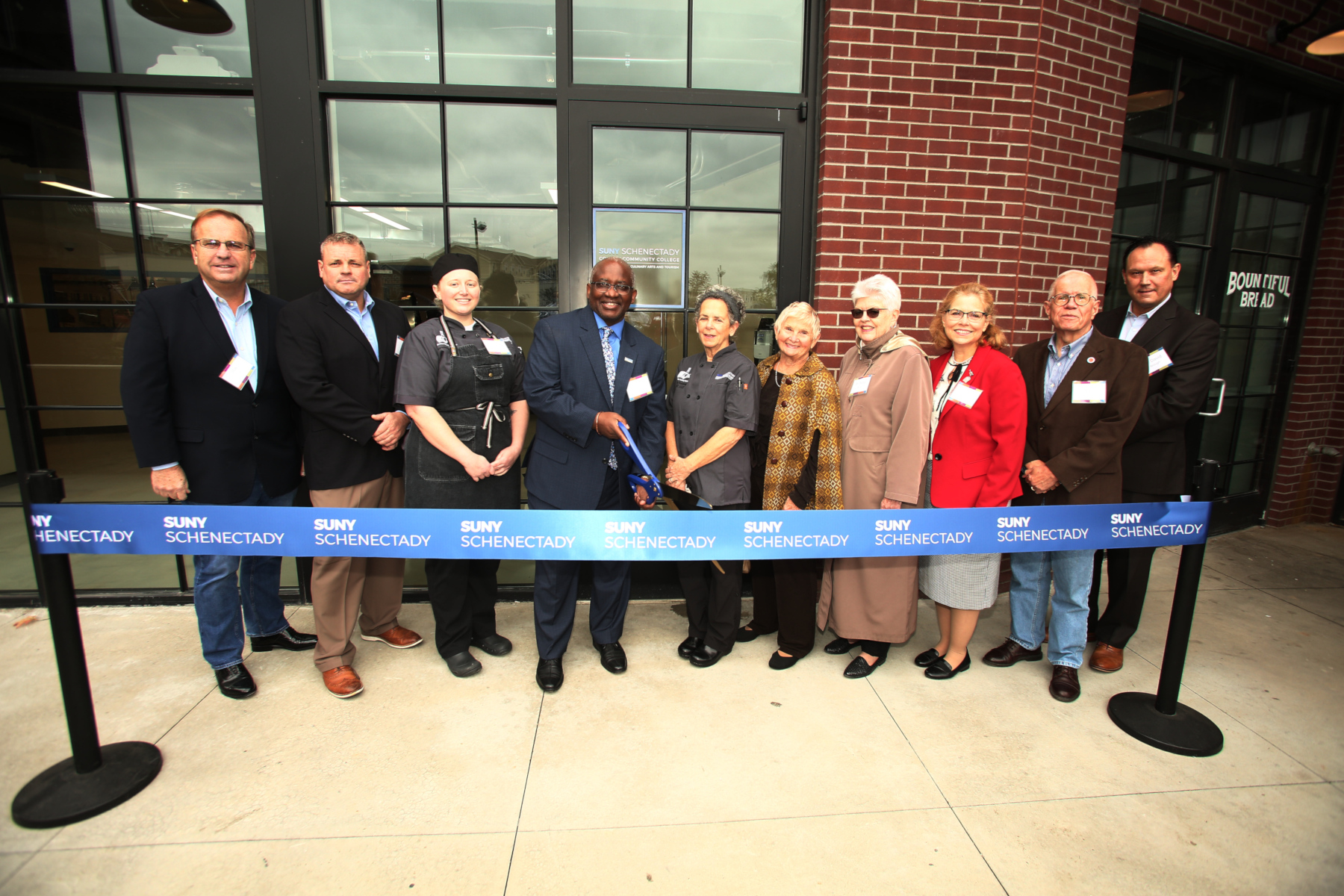 10/28/2021
Students in our Culinary Arts and Culinary Arts – Baking Concentration programs are learning how to make "bean to bar" chocolate for the first time in the College's new Confections Lab in the Mill Artisan District in downtown Schenectady!
Today, officials from the College were joined by local representatives, students, faculty, and supporters of the College for a special ribbon cutting ceremony for the new lab, which features high-end equipment including a roaster, winnower, nib grinder, melanger, sifter, and enrobing, tempering, and conching machines for making high-end chocolate.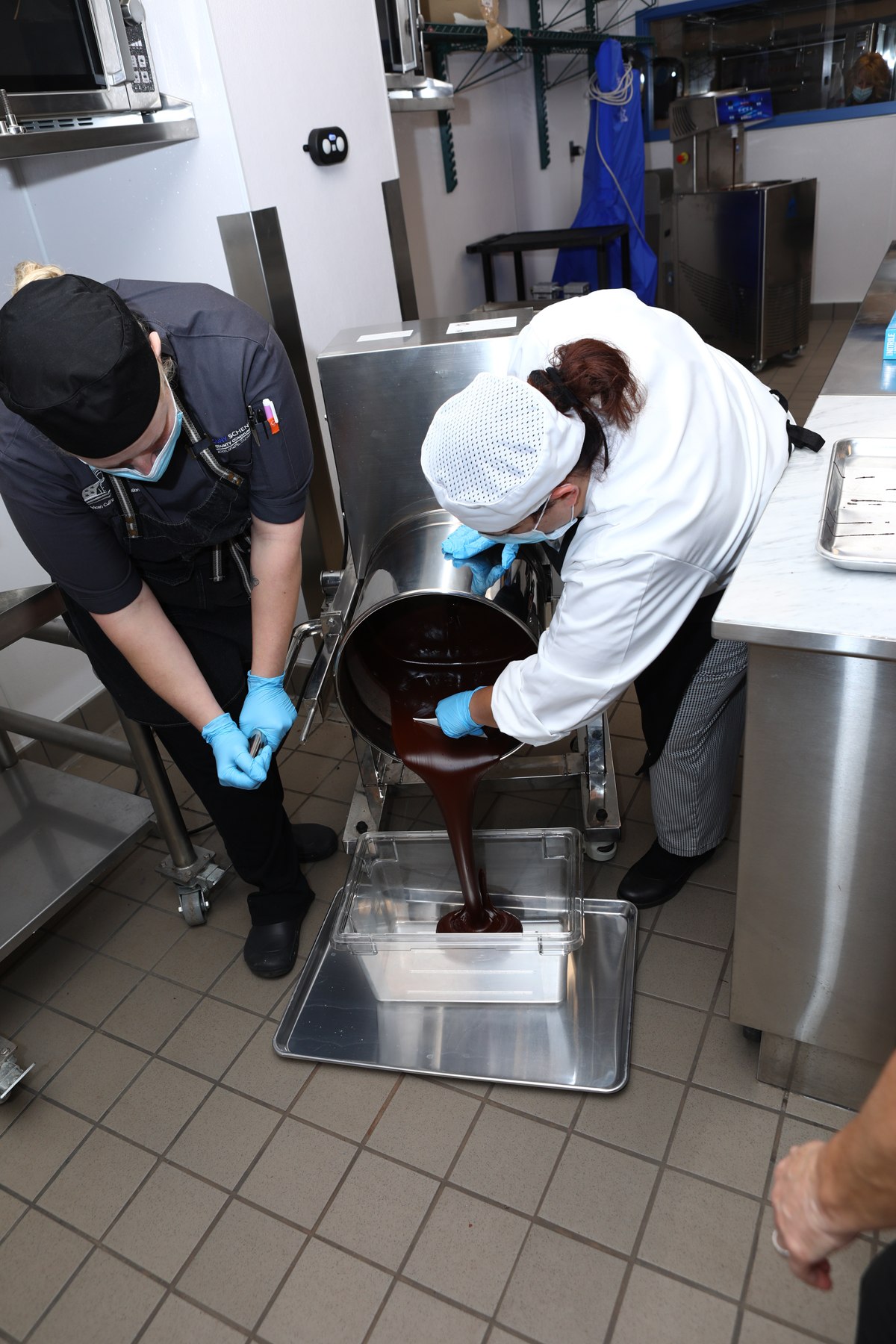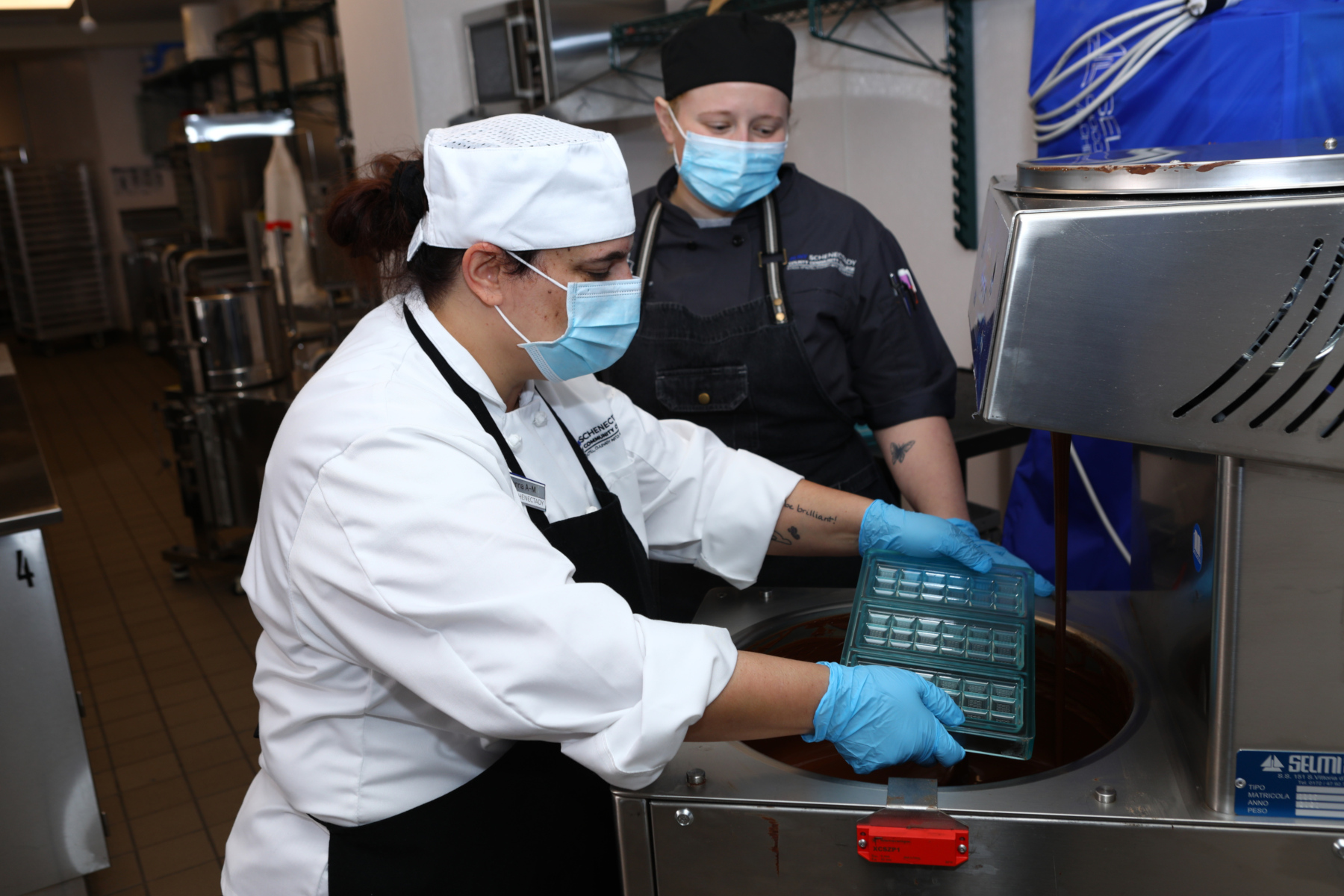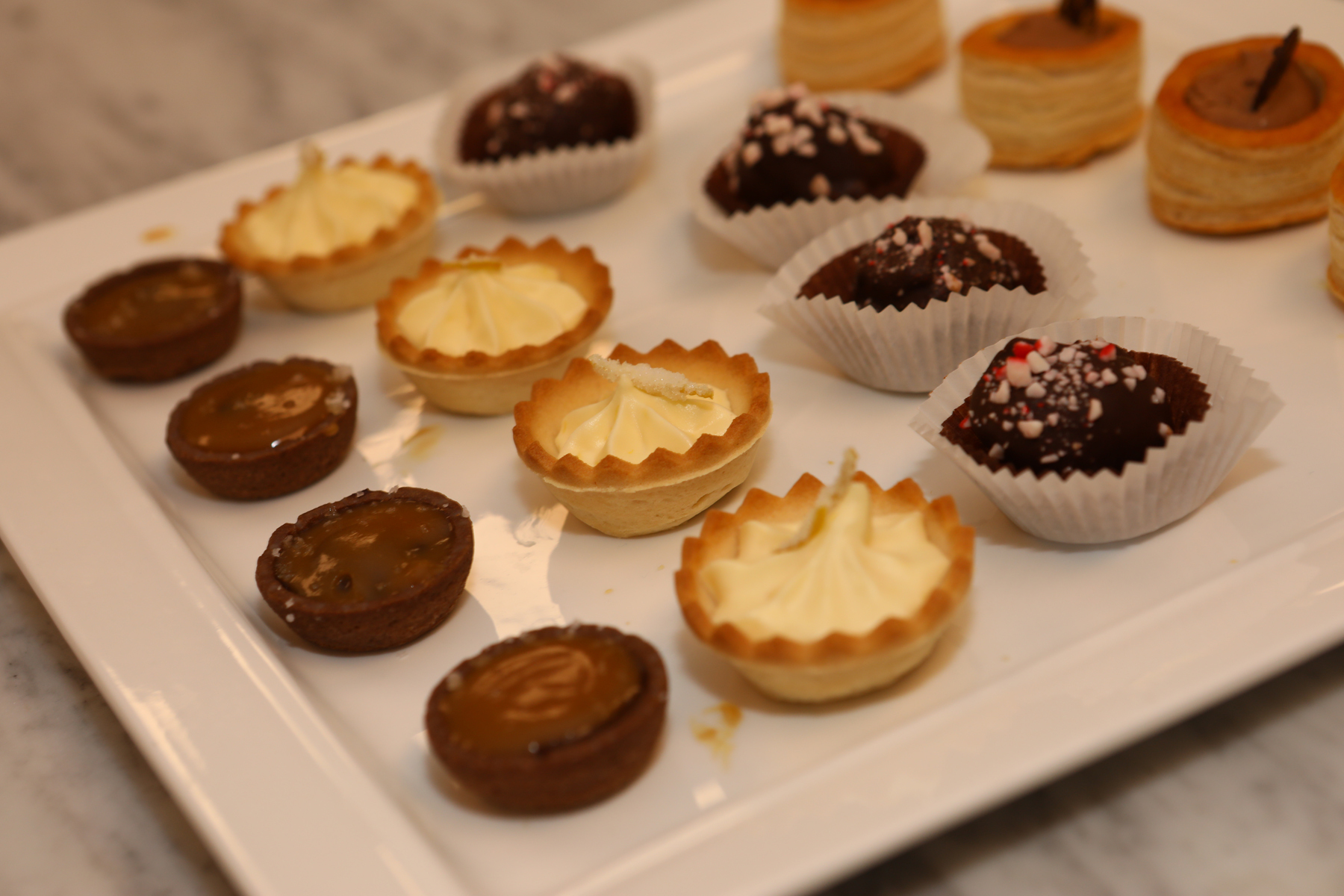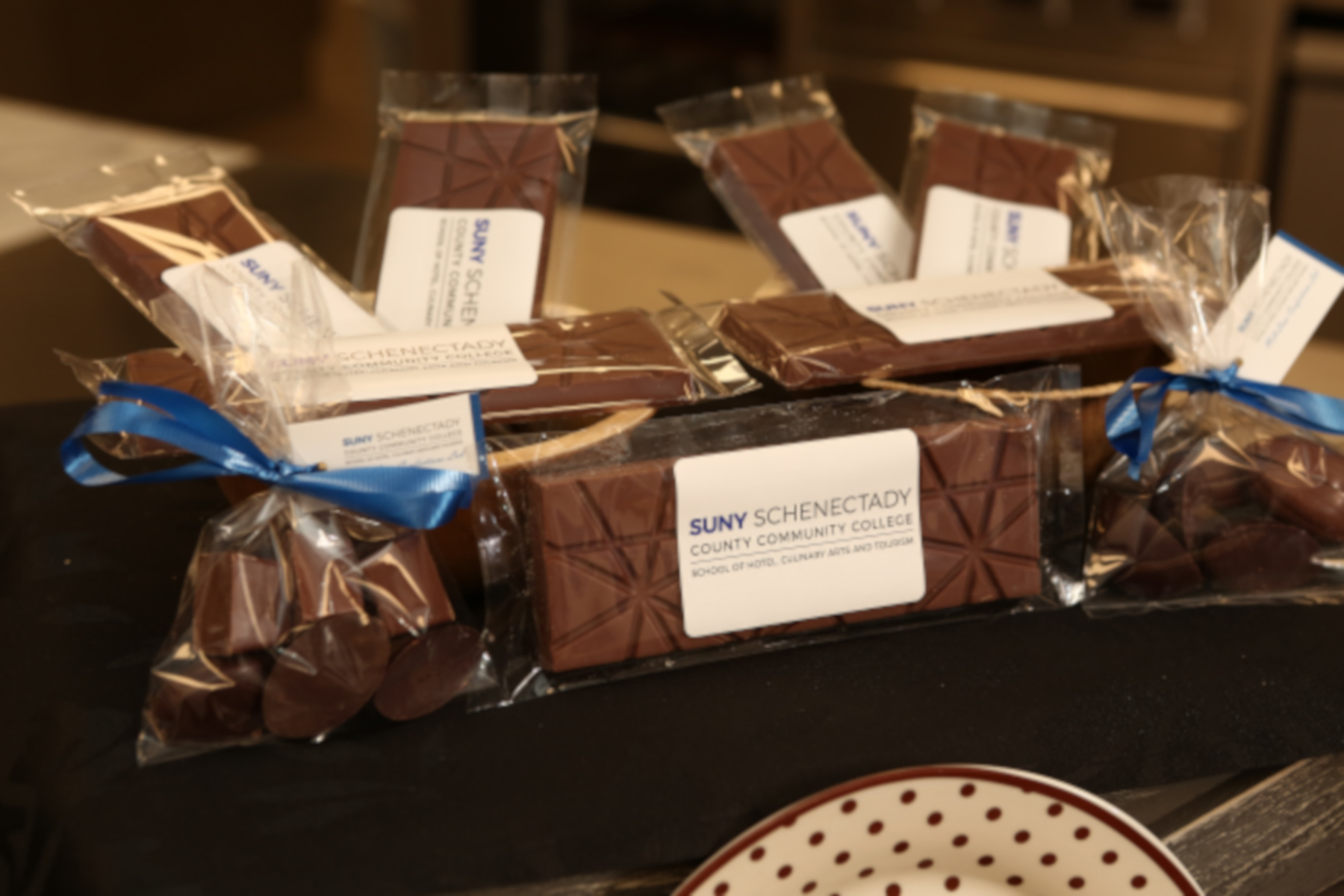 "The Confections Lab has been a wonderful opportunity for our students to learn not only about the bean to bar process, but to truly understand how cocoa beans are sourced and why as consumers we need to be aware of where our food comes from. Students have expressed how they appreciate chocolate much more as an ingredient and they understand why craft chocolate is such an important movement for the culinary industry and for cocoa farmers around the world."
"For decades, our School of Hotel, Culinary Arts and Tourism has prepared graduates to realize their dreams of working in the field and make their mark in the industry. Through our new Confections Lab, they will bring even more skills and knowledge with them, and we are so proud to offer them this opportunity to do that in this excellent setting."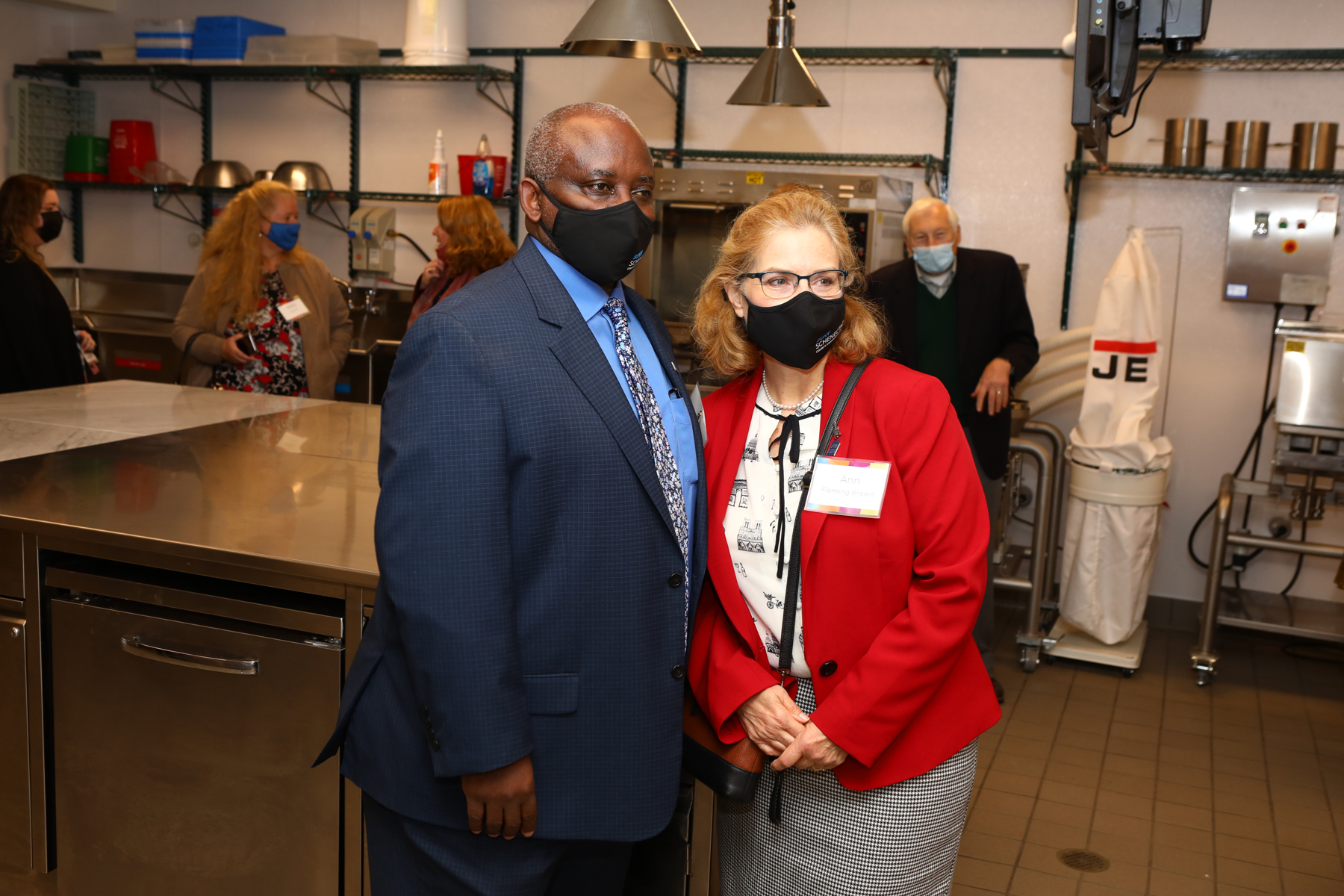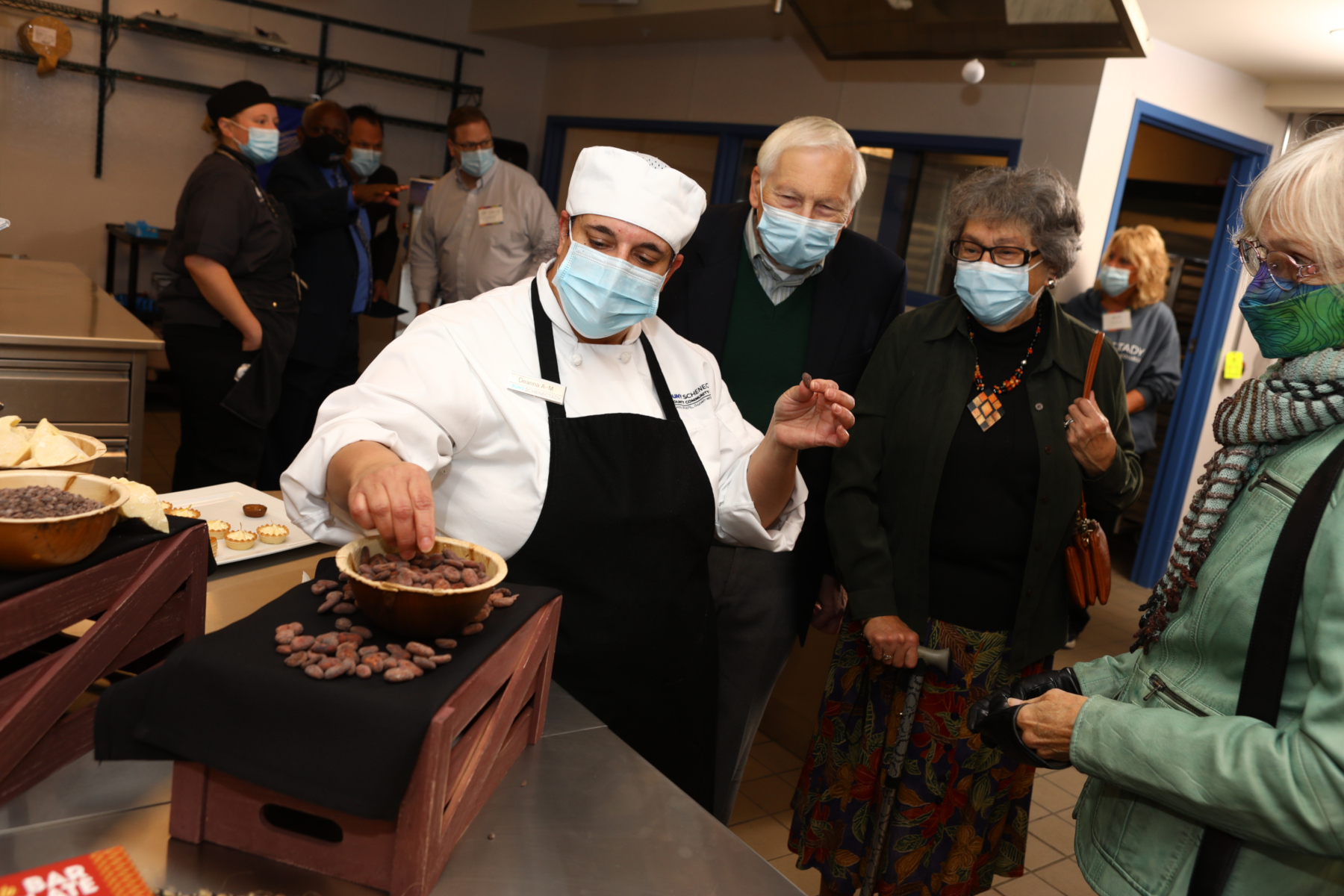 Students learn the process of making chocolate from start to finish and how to make other confections from chocolate and sugar. The skills covered in courses in the new Confections Lab will prepare students for careers in bakeries as pastry chefs, chocolatiers, as well as other roles in the Culinary and Hospitality fields that require knowledge of chocolate and confections.