A Love for Reading: Student Volunteer Organization Connects with Local Third Graders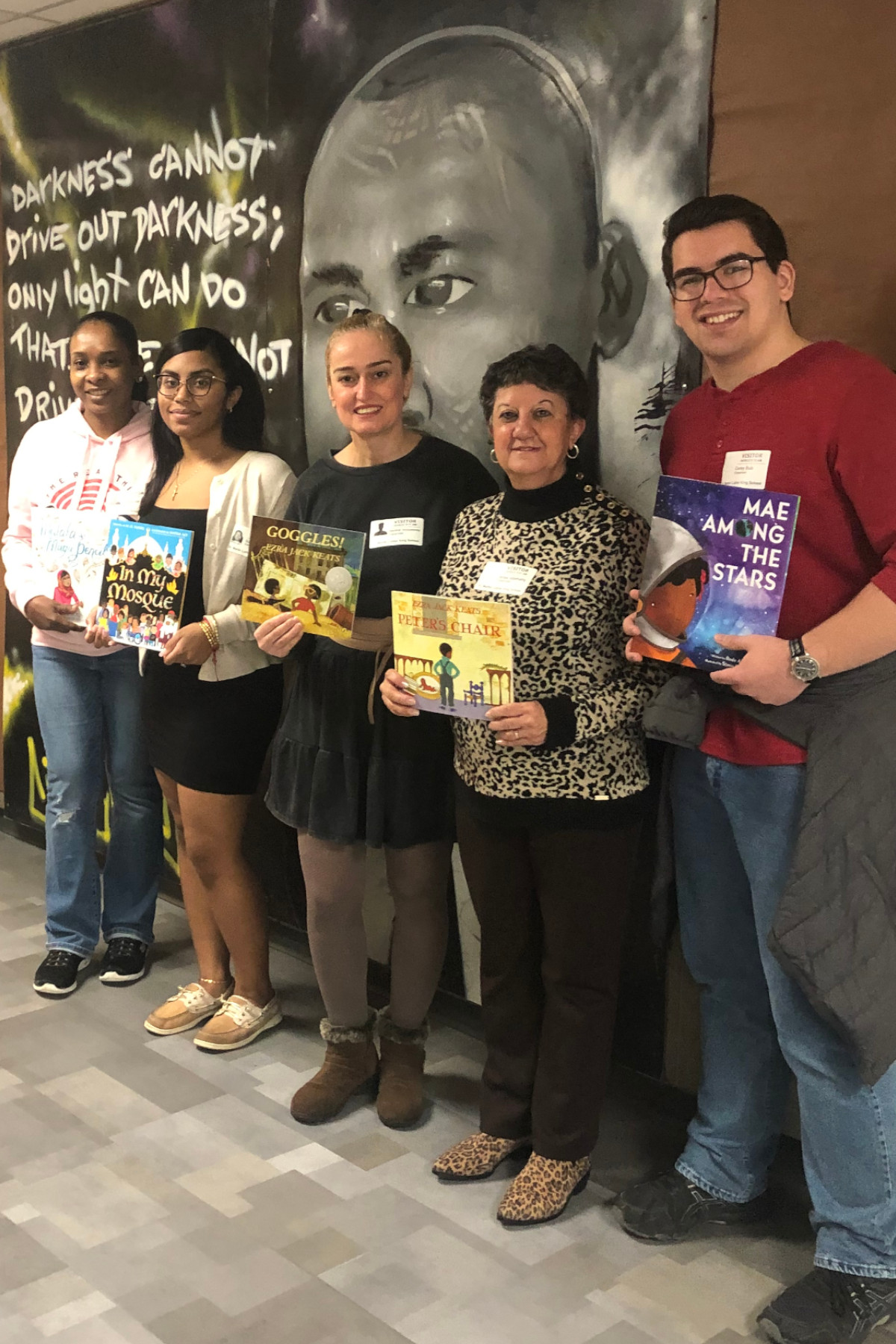 4/15/2022
Peter's Chair, In My Mosque, Eyes That Kiss in the Corners, and Mae Among the Stars, a book inspired by the life of Mae Jemison, the first African American woman to travel in space. These were some of the books that captivated the attention of third-graders at Dr. Martin Luther King Jr. Elementary School in Schenectady as a group of students in the College's Student Volunteer Organization (SVO) read to them and discussed the books afterward.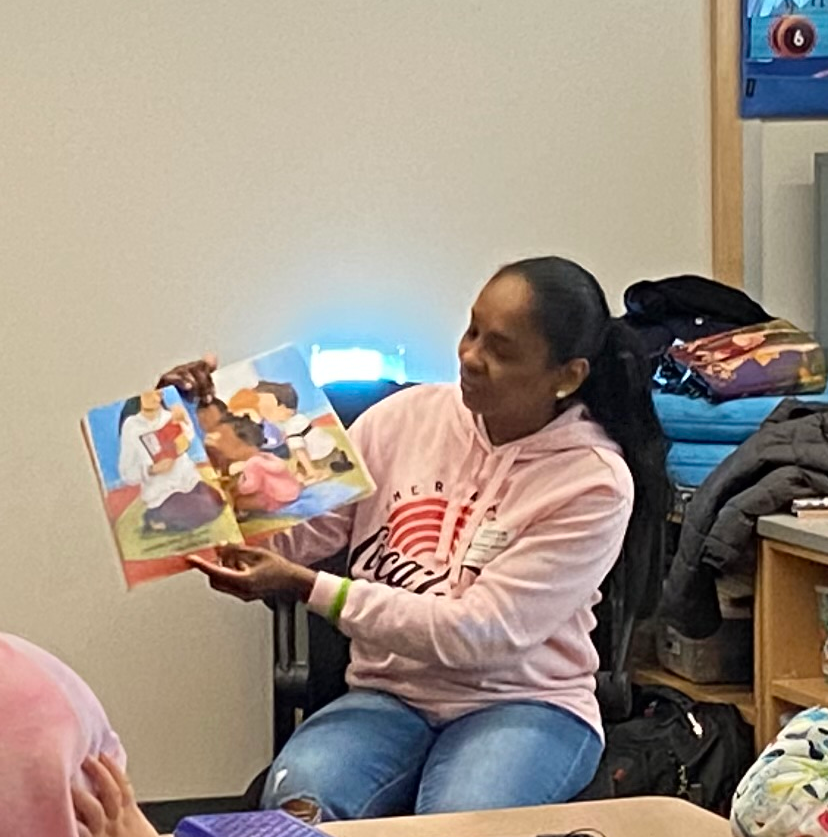 Tristana Sattaur, Science major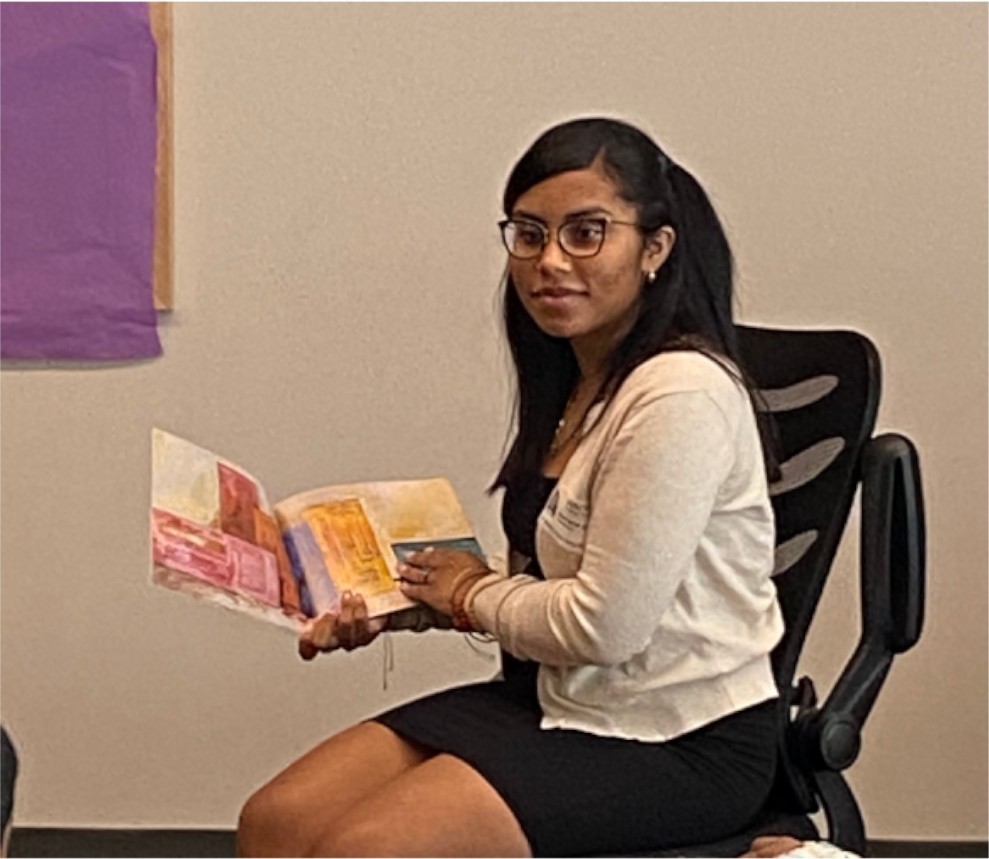 "I liked how engaged the kids were and they seemed really excited to read. A lot of them said that they go to the library outside of school."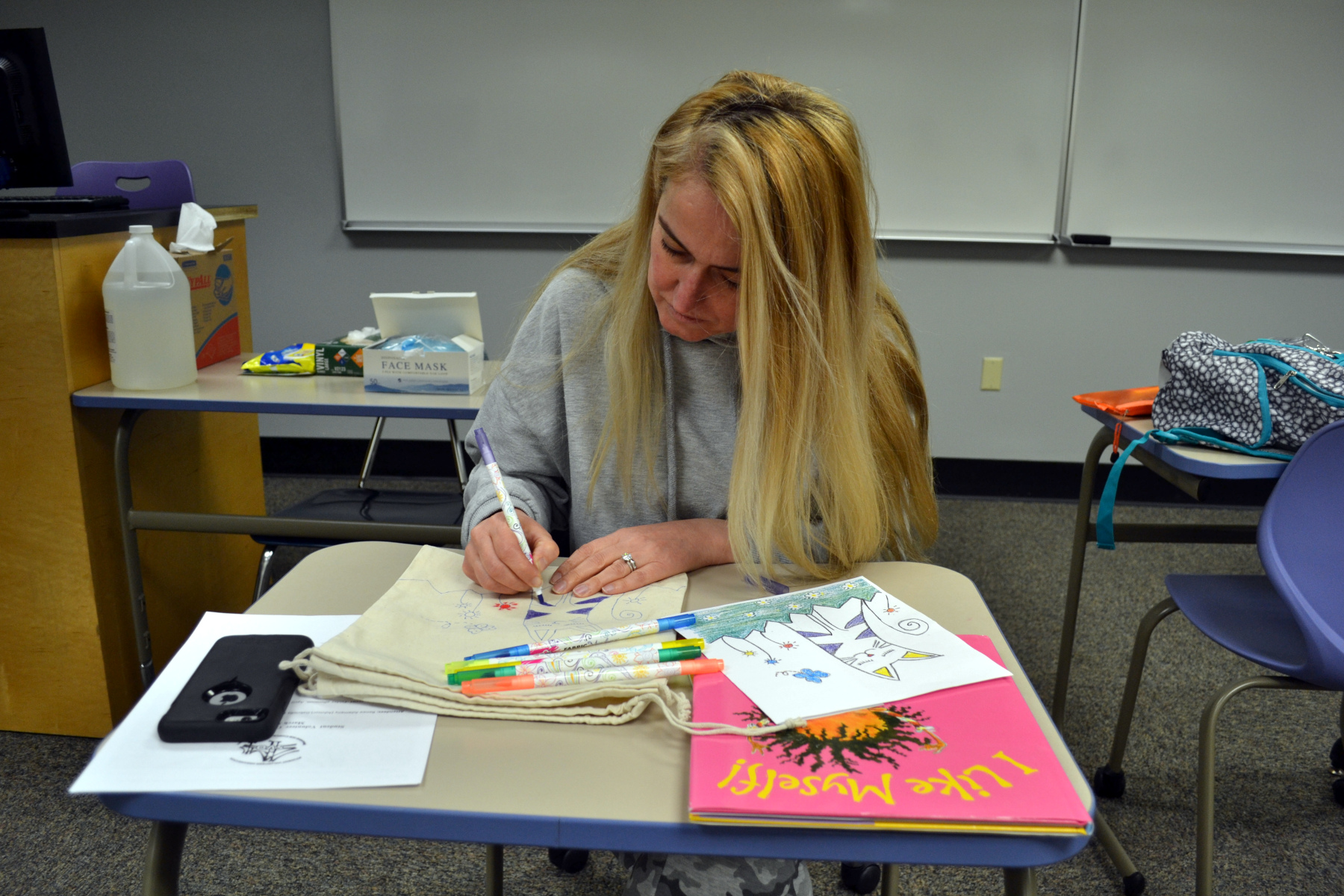 Melahat McQueeney, Nutrition major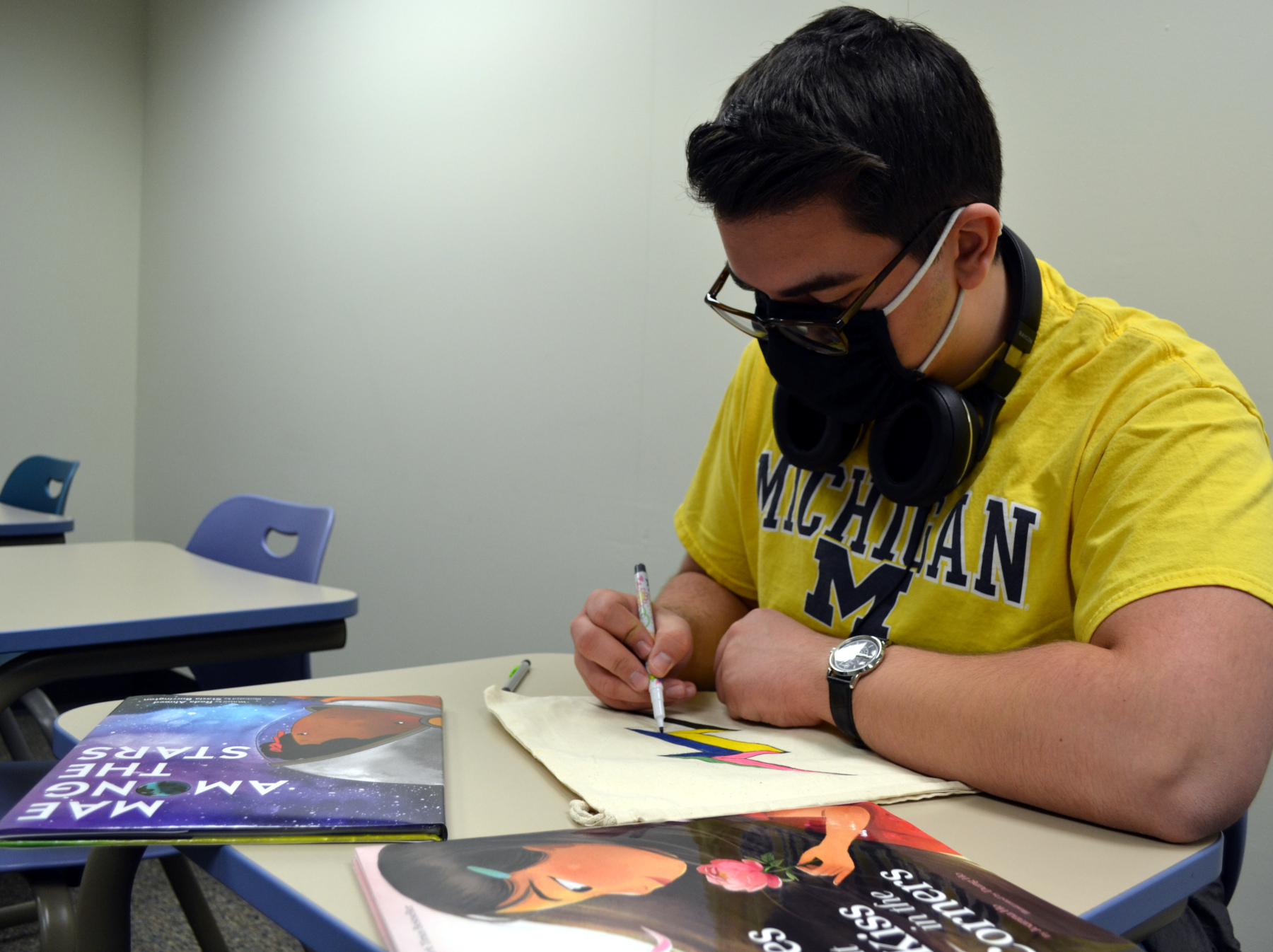 Corey Bub, Programming for Game Design major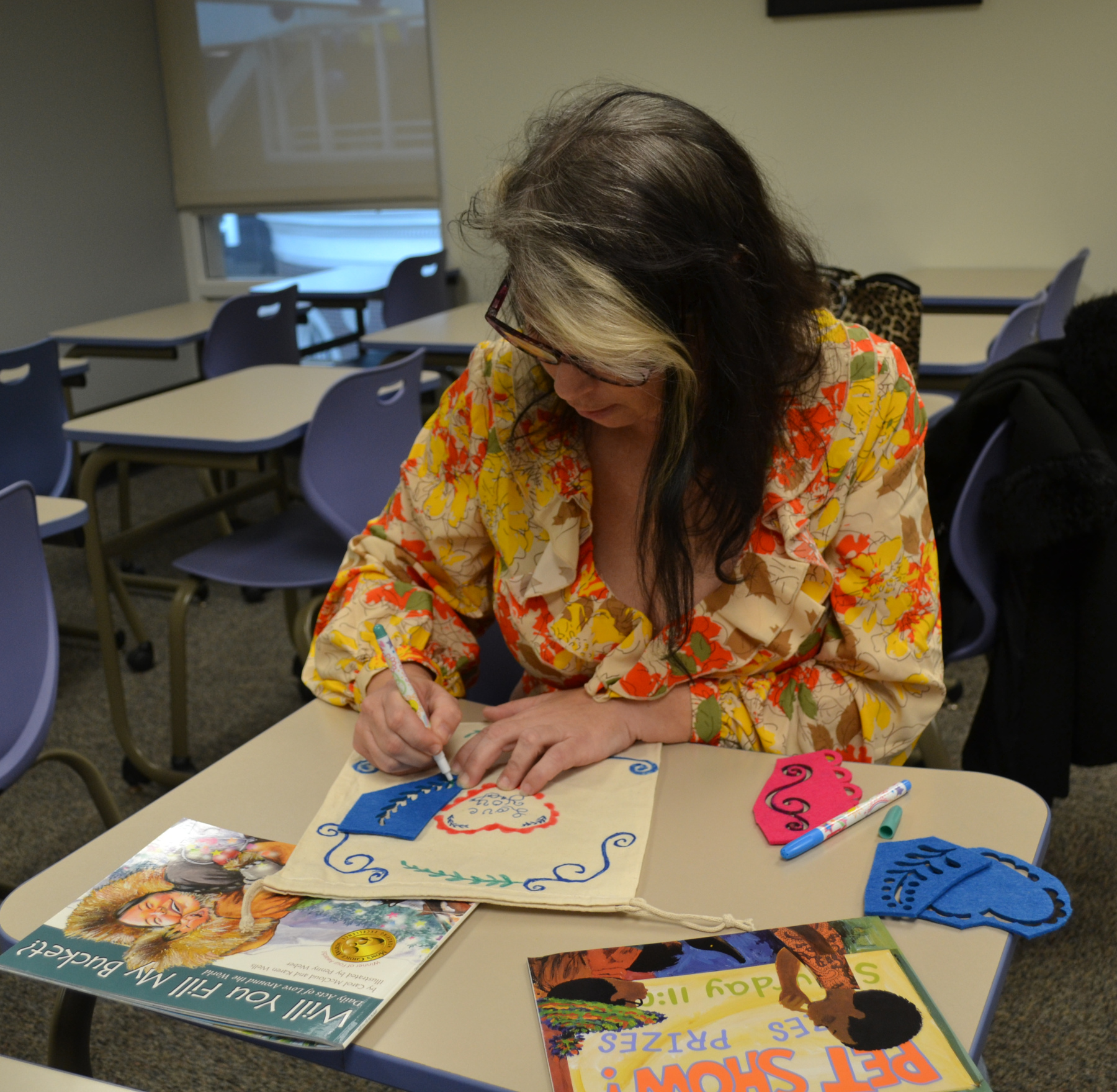 Meghan Mazzariello, Liberal Arts: Psychology concentration major
SVO members took with them diverse books that were collected through the YWCA NorthEastern NY. They also brought bags that they decorated. After reading to the kids, Gabriella, Melahat McQueeney, Corey Bub, and Tristana Sattaur asked the children questions about the stories. The books were sorted according to reading level and each child then picked out the book they wanted to take home.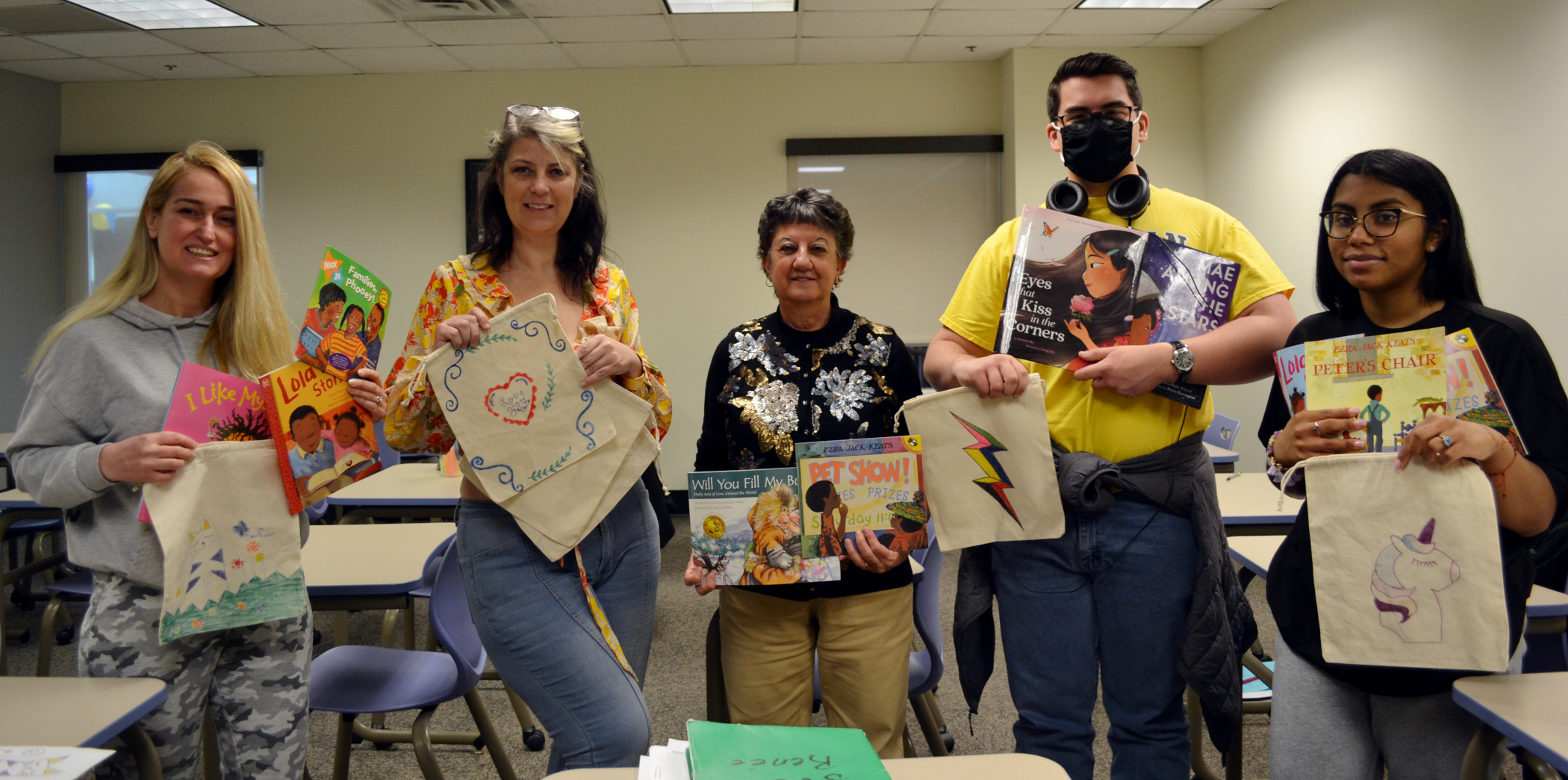 Professor Renee Adamany (shown above in the middle), who is the Advisor to the Student Volunteer Organization, said that a dry run was in order before they read to their audience.
"During part of our SVO meeting, we practiced reading the books," she explained. "There's a certain way that you read to children." She added that their visit to MLK School was a great experience for her students. "We are always looking for good projects and this was a great fit with education. It connected to the DEI pathways we have established here and it helps get our students out into the community."