SUNY Schenectady Admits the Schenectady High School Class of 2022
3/08/2022
The Schenectady Promise!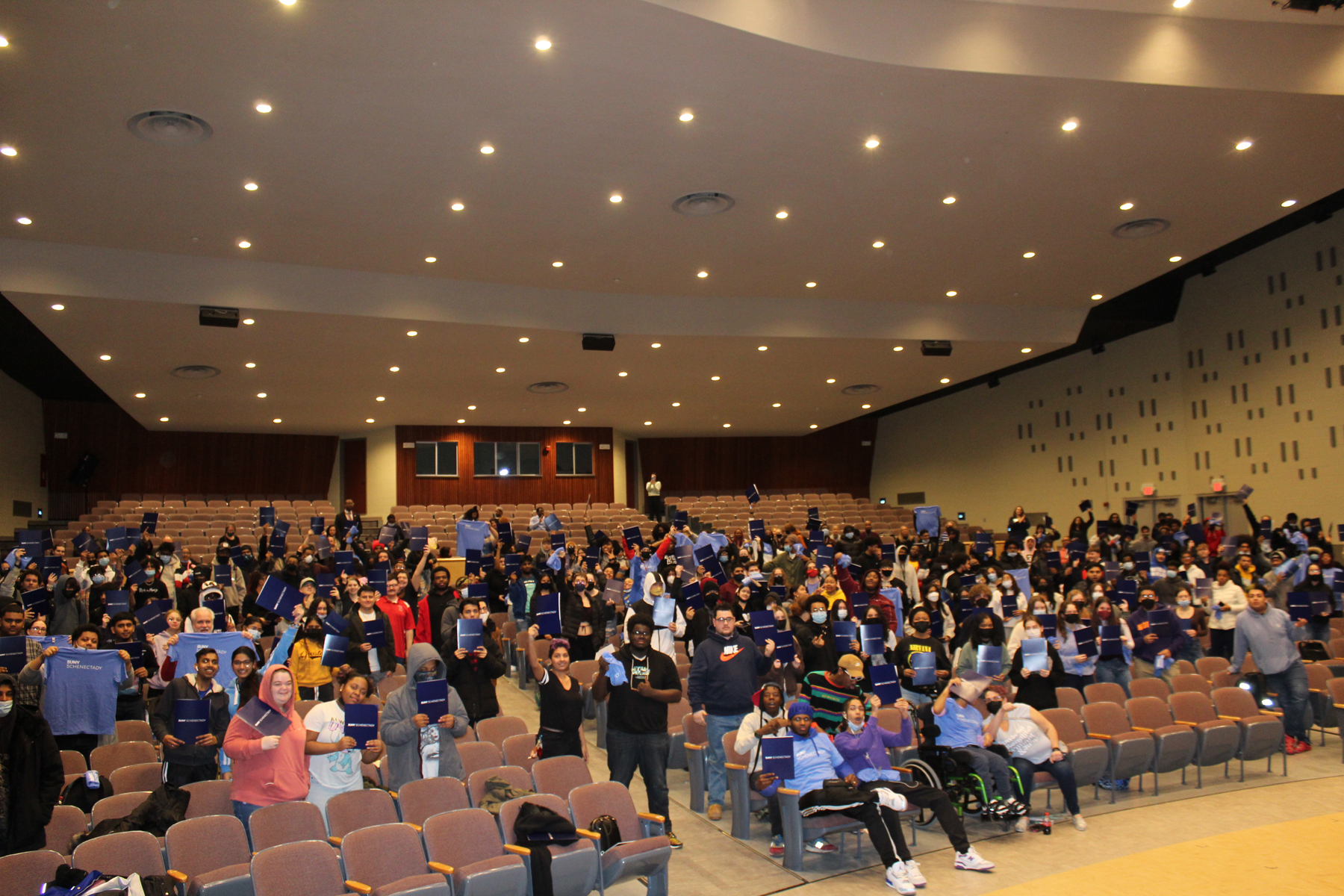 Leaders from SUNY Schenectady and the Schenectady City School District held a celebratory assembly at Schenectady High School today to announce that all members of the Class of 2022 are being granted Early Instant Admission to the College in the fall. Approximately 400 students were presented with acceptance letters to SUNY Schenectady and next steps so they can begin planning for college entry.
The commitment between the school district and the College, otherwise known as "The Schenectady Promise," serves to ensure that every student has access and opportunity to attend college including those who might not otherwise be considering college as an option due to a variety of reasons. As such, the promise to provide a pipeline and make college accessible to every student serves to address the college opportunity gap for underserved students.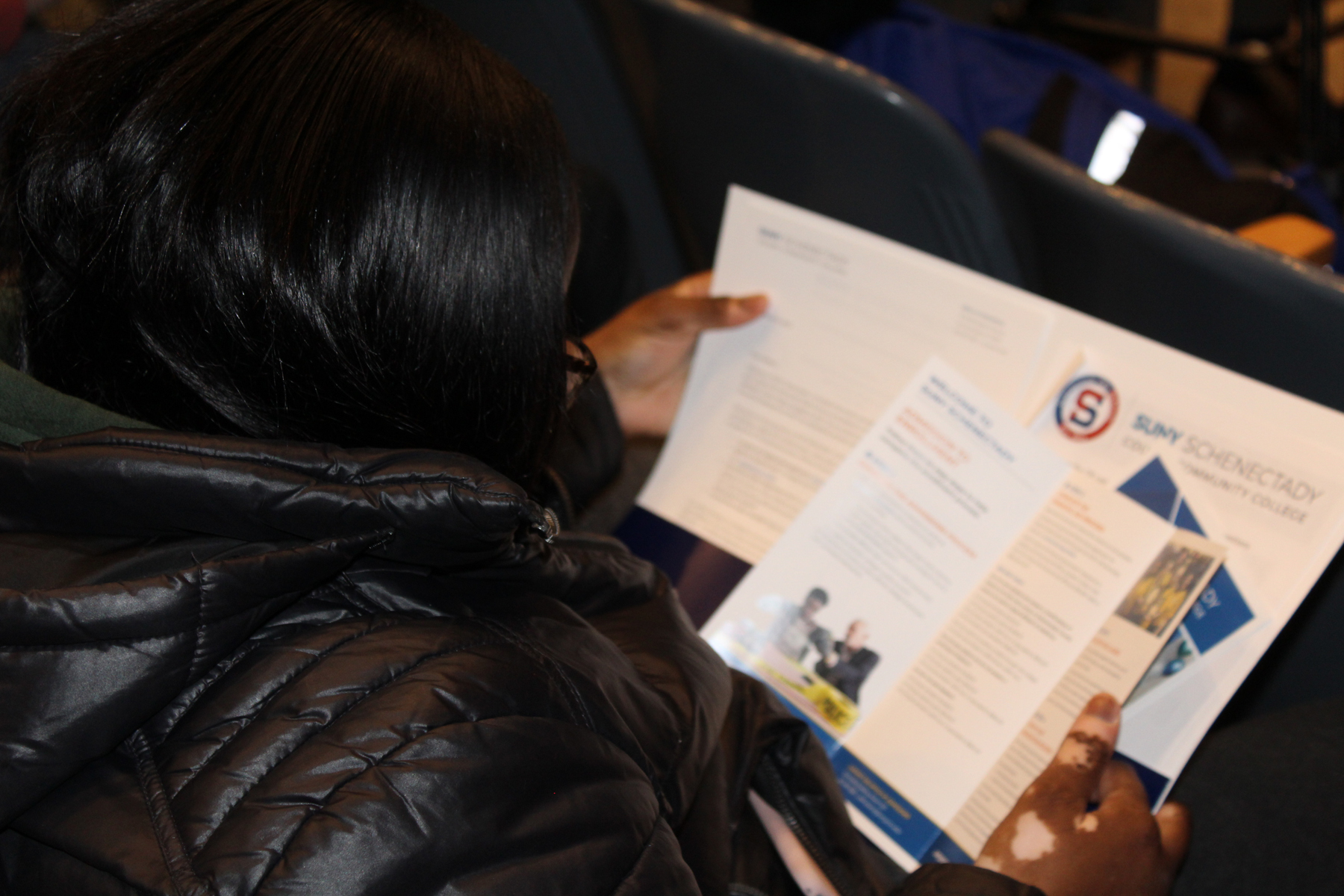 Along with an acceptance letter, Laura Sprague, Director of Admissions at SUNY Schenectady, presented each student with next steps and information on choosing a course of study and how the College supports students upon enrollment.
"Today is a wonderful day for Schenectady High School, SUNY Schenectady, and our community as we welcome Schenectady High School seniors to SUNY Schenectady, providing them with a direct pipeline into higher education. Our partnership with Schenectady High School is extremely valuable as we provide access for high school students to earn college level credits through our College in the High School, Smart Transfer, and Smart Scholars programs. Now through The Schenectady Promise, high school seniors can take advantage of the excellent degree and certificate programs we offer right in their own backyard."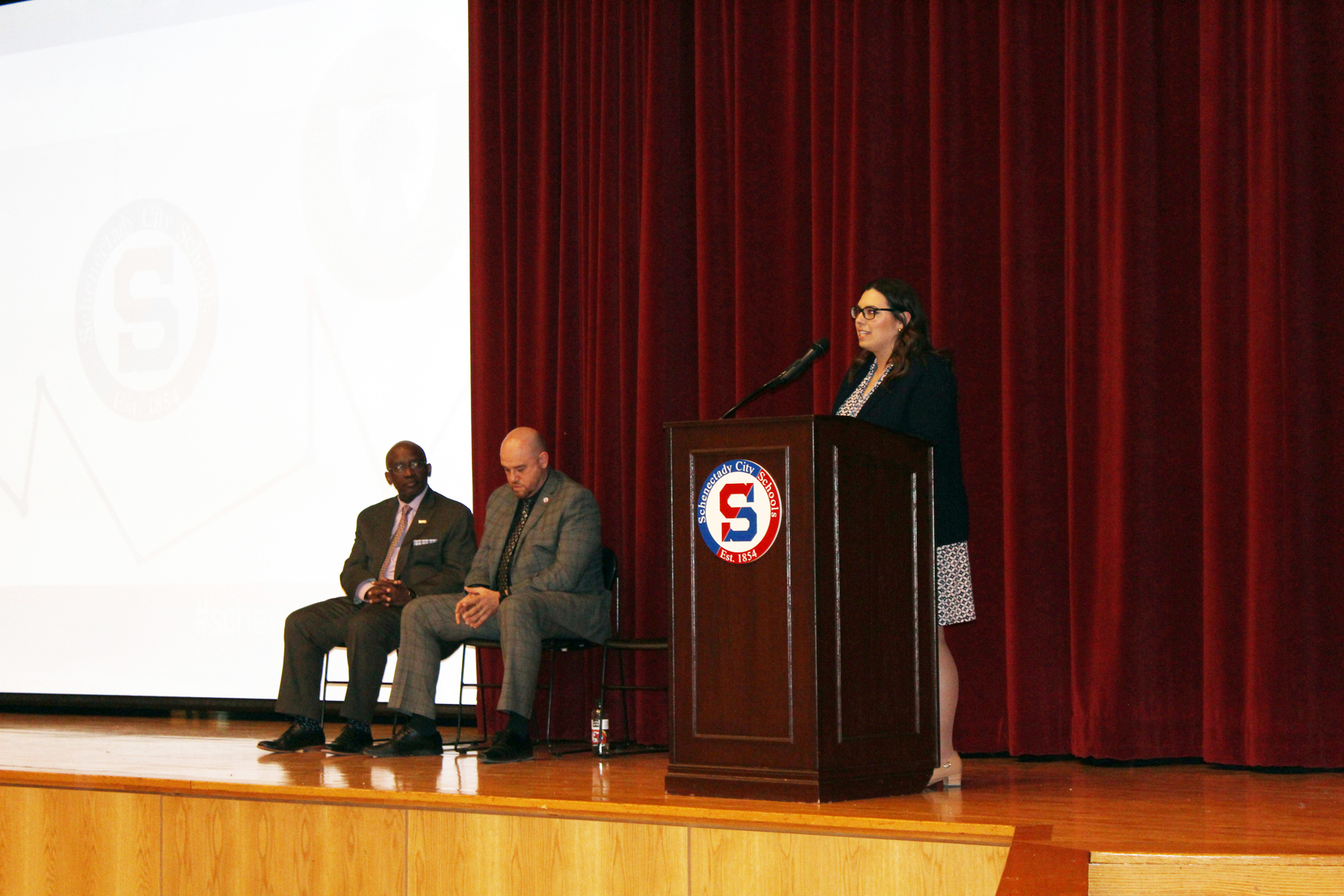 "The Schenectady Promise shifts the focus away from how to submit an application and instead allows us to talk to students about the variety of programs, student support services, and career exploration opportunities available at the college. We're promising a seat and support to the students – we hope to inspire personal success for all in our community."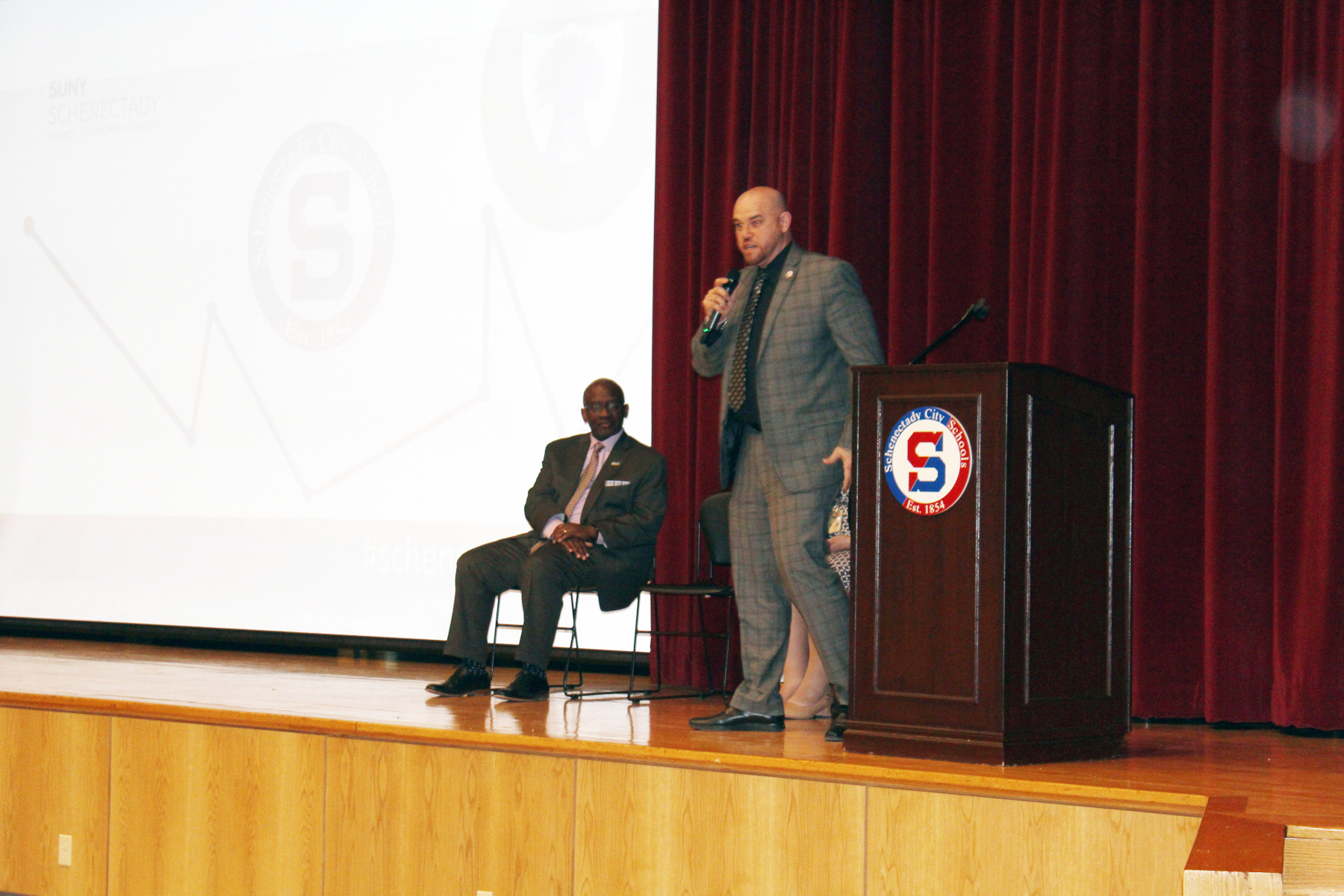 "This is an exciting day for our city, our high school, and especially our students here today. We are grateful to SUNY Schenectady for their continued partnership in education and for this incredible pathway and opportunity available to our students. The news shared with the Class of 2022 today serves to open a new door for so many. It's one that offers hope, possibility, and promise. It should no longer be a question for our kids to ask, 'Can I get into college' but instead ask, 'What do I want to study in college?' Removing this barrier of access supports our work in Schenectady around equity."
"This is a truly incredible partnership between the Schenectady City School District and SUNY Schenectady right here in our community. The promise and opportunity of higher education is a gateway to success in the workforce for so many local youth and we are very proud to support these local partner institutions that will provide this invaluable pathway to build a brighter future for our community."
"The partnership between SUNY Schenectady and the Schenectady City School District continues to provide extraordinary opportunities to our students. The outlook improves for so many with Schenectady's next class of graduates being afforded this incredible opportunity to attend college in the fall. We are grateful for the ongoing collaboration, this pathway and opportunity, and the unwavering support provided to the students of our community."
"This opportunity opens doors and provides opportunities for our scholars to achieve college and career success."
"We value our long-standing relationship with SUNY Schenectady and recognize it is a valuable resource for our students and families. We are so proud of the Class of 2022 knowing everything they have endured during their high school years and are excited that they are all being offered this wonderful opportunity."