Chocolate, chocolate, chocolate! Sweet Addition to Culinary Arts Program Features Bean to Bar Chocolate
8/16/2021
Chocolate, chocolate, and more chocolate!
This fall, students in our Culinary Arts and Culinary Arts – Baking Concentration programs will learn how to make "bean to bar" chocolate for the first time in the College's new Confections Lab in the Mill Artisan District in downtown Schenectady.

They will start with raw cocoa beans and using state-of-the art equipment, they will create delicious chocolate bars and desserts.
"The bean to bar chocolate movement has been growing in popularity and our students are going to be learning the entire process," said Chef Vanessa Traver, Assistant Professor in the School of Hotel, Culinary Arts and Tourism.
She will be teaching Chocolate and Confections courses in the new Confections Lab which features a roaster, winnower, nib grinder, melanger, sifter, and enrobing, tempering, and conching machines. The lab also features three large monitors and cameras that follow Chef Traver so as she's teaching at the front of the lab, students will follow along at their stations.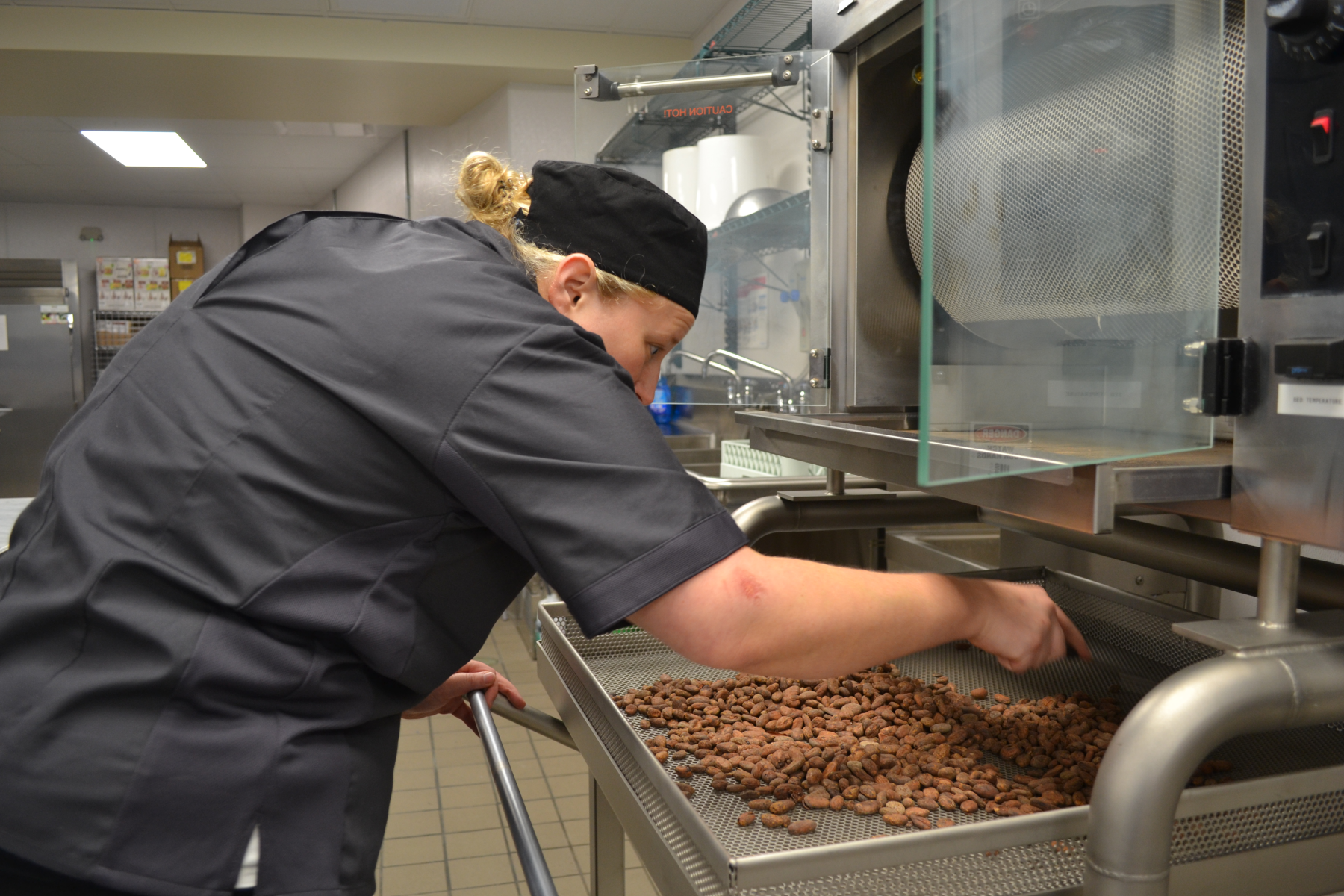 Students will learn the process of making chocolate from start to finish and how to make other confections from chocolate and sugar. The skills covered in courses in the new Confections Lab will prepare students for careers in bakeries as pastry chefs, chocolatiers, as well as other roles in the Culinary and Hospitality fields that require knowledge of chocolate and confections.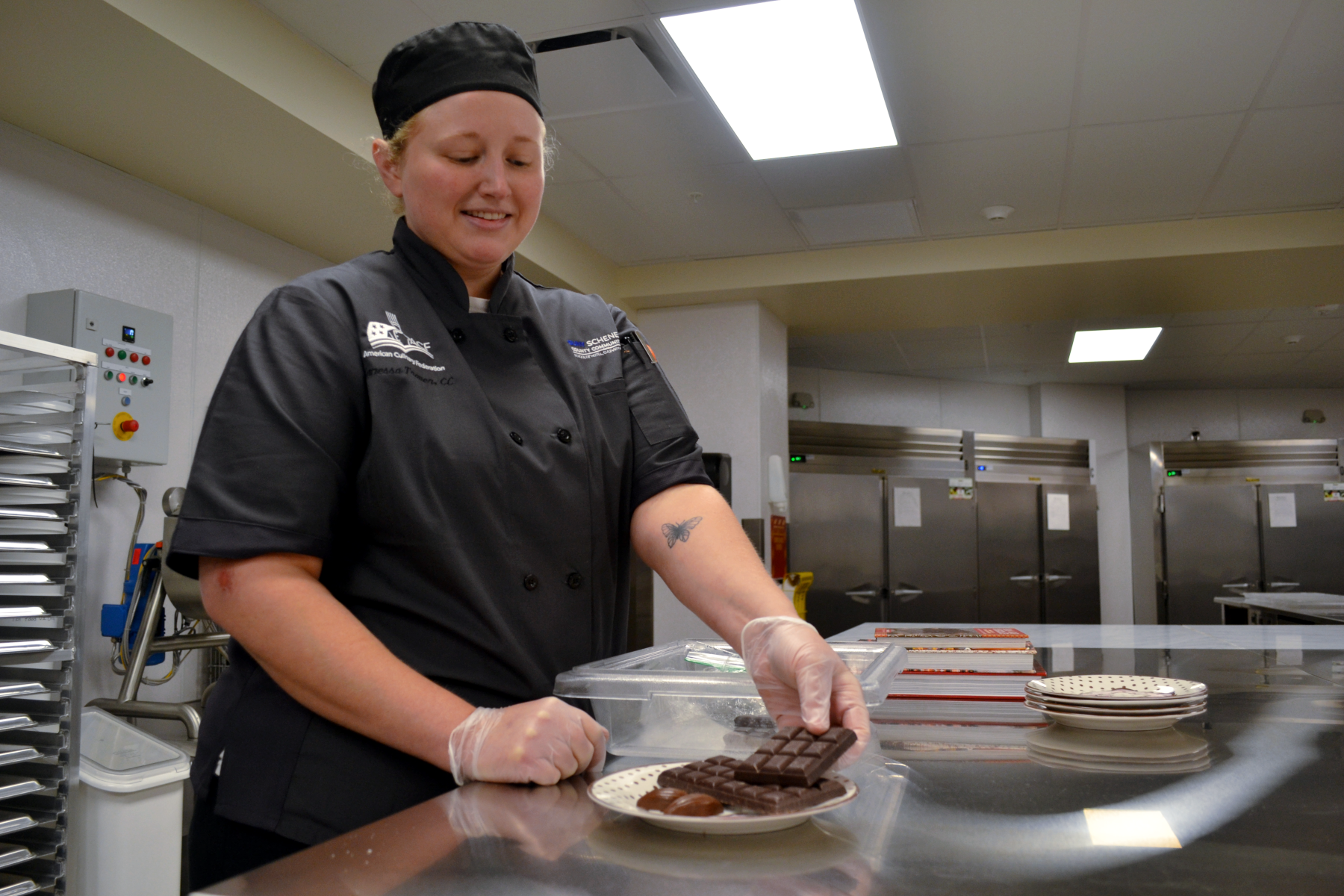 Chef Traver is a proud alum of SUNY Schenectady with her degree in Culinary Arts – Baking, and in 2020 she attended specialty chocolate workshops at the Institute of Culinary Education in New York City.
"When I was growing up, I always loved Willy Wonka and the Chocolate Factory and now I get to teach my students the art of making high-quality chocolate. This is going to be a great experience."