Serving Our Community and Helping Others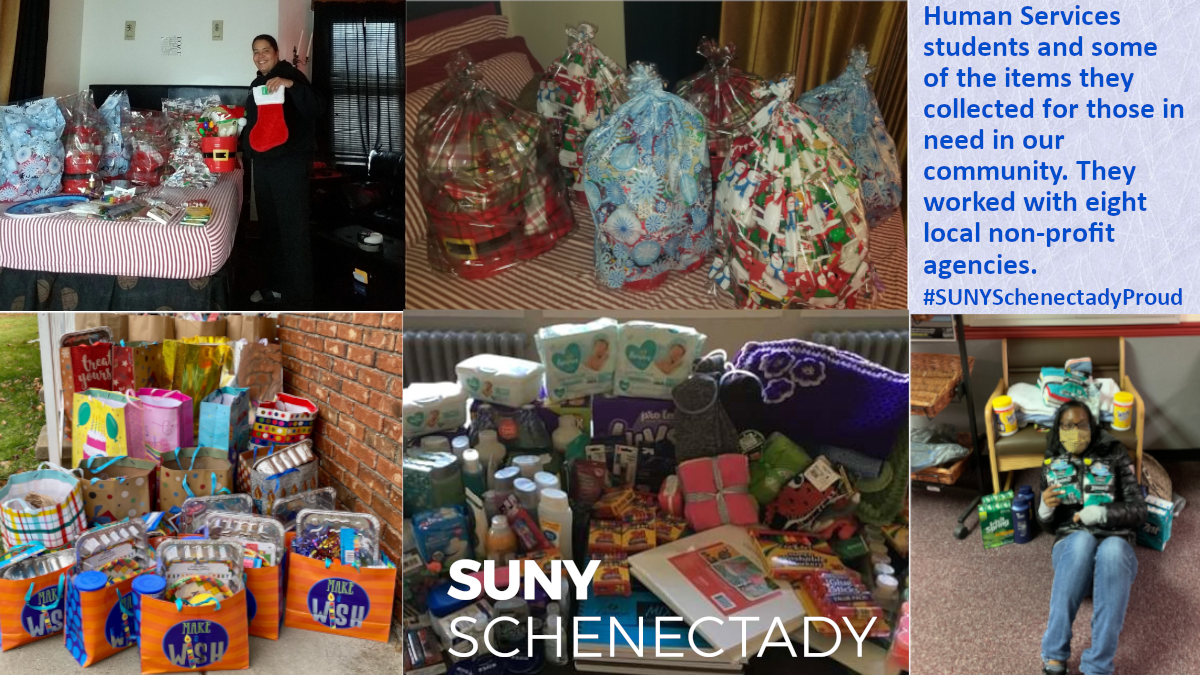 12/22/2020
Human Services students work together with local agencies to provide essential items for those in need.
As 24 "birthday bags" filled with cake mix, candles, icing, balloons, streamers, plates, cups, and pans for cakes and cupcakes lined Summer Rodeghero-Immer's front walkway, she reflected on their significance. "For children, birthdays are such a milestone and that isn't always considered from a food pantry perspective," the Human Services major and Treasurer of the College's Student Volunteer Organization (SVO) explained. "These supply kits are a way to acknowledge a child's birthday and help them feel honored and special."
The bags were assembled by members of the SVO. This semester, they bought all of the items and worked virtually with youngsters in nearby Girl Scout Troop 2171, which counts Summer's two daughters as members, to donate the birthday bags to Nisky NOW (Nutrition on Weekends), a program that provides weekly delivery of food to families of students in need.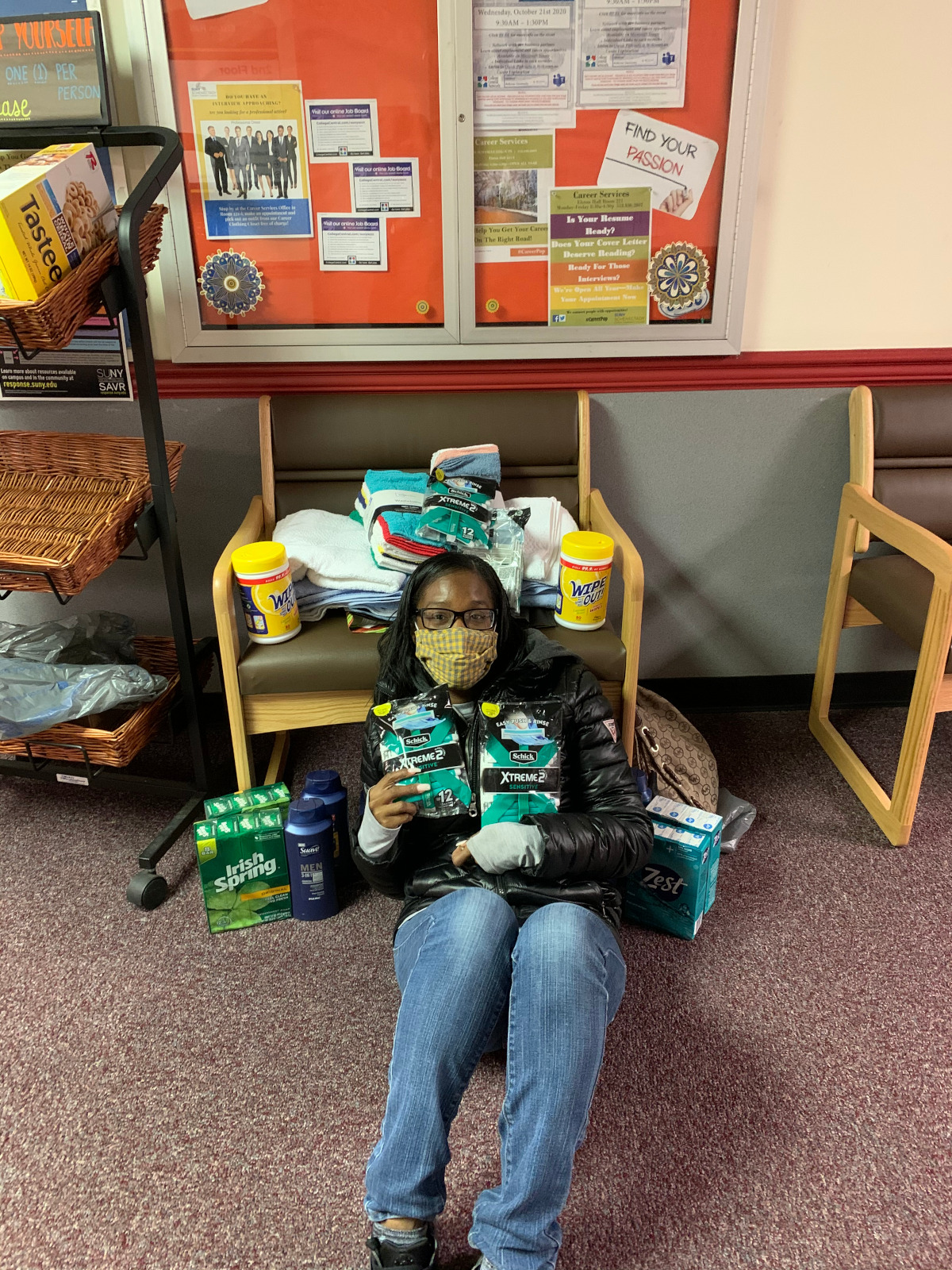 This is just one of the ways that SUNY Schenectady students are serving our community. Students in Professor Renee Adamany's SOC 127: Interpersonal and Group Dynamics course continued the course's mission of combining applied/service learning with community service during group projects. Several students were already employed and volunteered at local agencies, and in speaking in with employers, they determined what the agencies most needed. Each student group had discussions online and then collected items individually that were donated to local non-profit organizations. During the course, students not only learn how to pinpoint the needs of local agencies and work with them; they also combine their own strengths to work effectively as a group and communicate with one another.
This semester, 32 students in eight student groups collected more than $2,000 worth of goods for eight local agencies: ARC; Girls Inc. of the Capital Region; The Boys and Girls Club of Troy; Conifer Park; Northern Rivers; Things of My Very Own; St. Anne's Institute; and Interfaith Partnership for the Homeless.
"Once again, the determination, resilience and generosity of SUNY Schenectady students progresses in new and amazing ways," Professor Adamany said.
Shaniqua Pierce, Human Services major, is shown above with some of the items she and her group collected for Interfaith Partnership for the Homeless. Their families and friends also contributed to the collection. "It's a great feeling to help someone who can't help themselves at this moment. I always tell my kids to share what you have with others."