Dr. Moono Named Educator of the Year by Zambian Association Network of the United States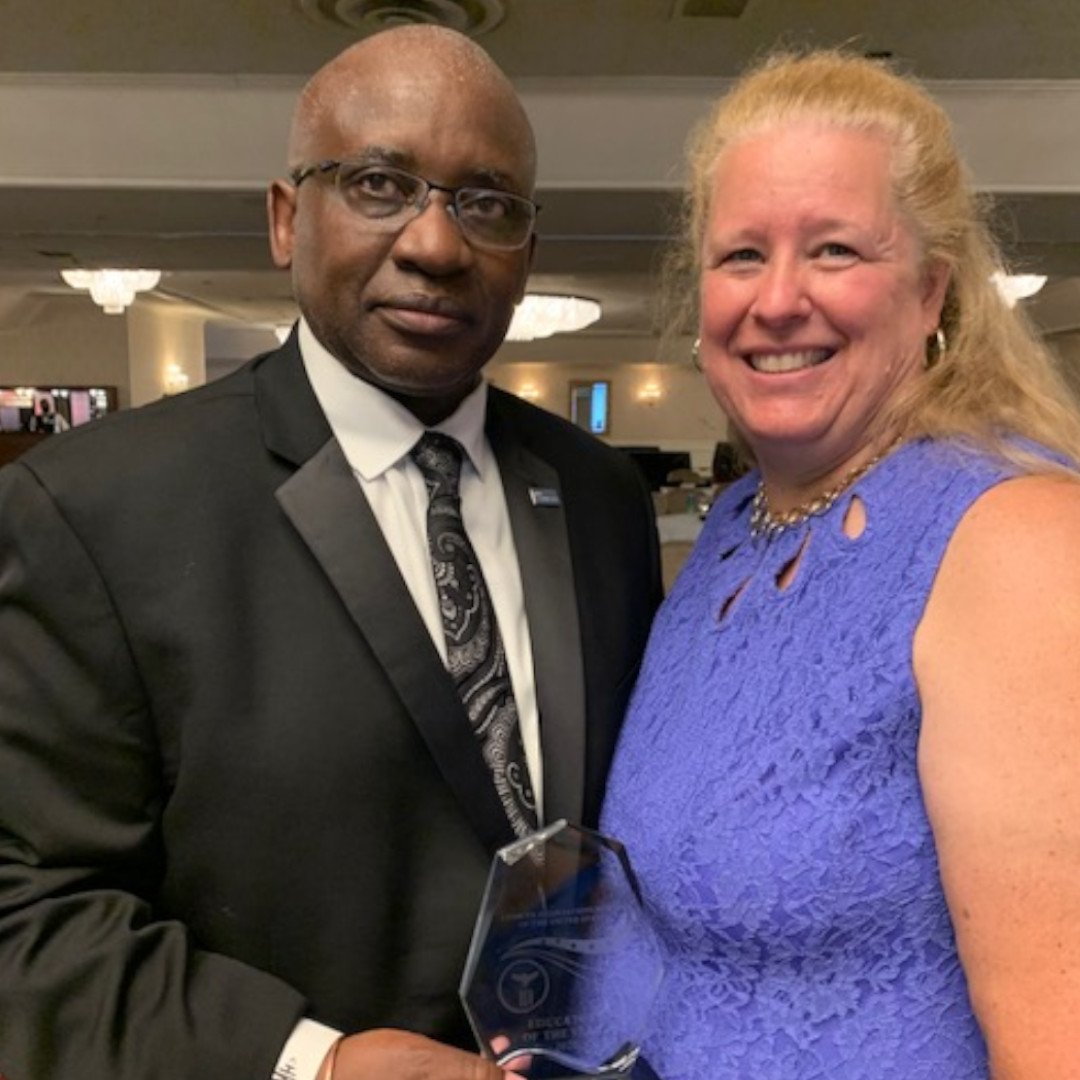 9/01/2021
Dr. Steady Moono, President of SUNY Schenectady, was named Educator of the Year by the Zambian Association Network of the United States (ZANUS) during their 2021 Inaugural Biennial Zambia-U.S. Business Conference held this past weekend in Las Vegas, Nev.
ZANUS noted that Dr. Moono was selected for the award "based on his mentorship and contribution to the global community, especially to underprivileged communities."
"Dr. Moono's work as an educator goes beyond his leadership role at SUNY Schenectady," said Fred Kazembe, President of ZANUS. "He is also an inspiration to the Zambian community through his family and personal philanthropy work in the education sector."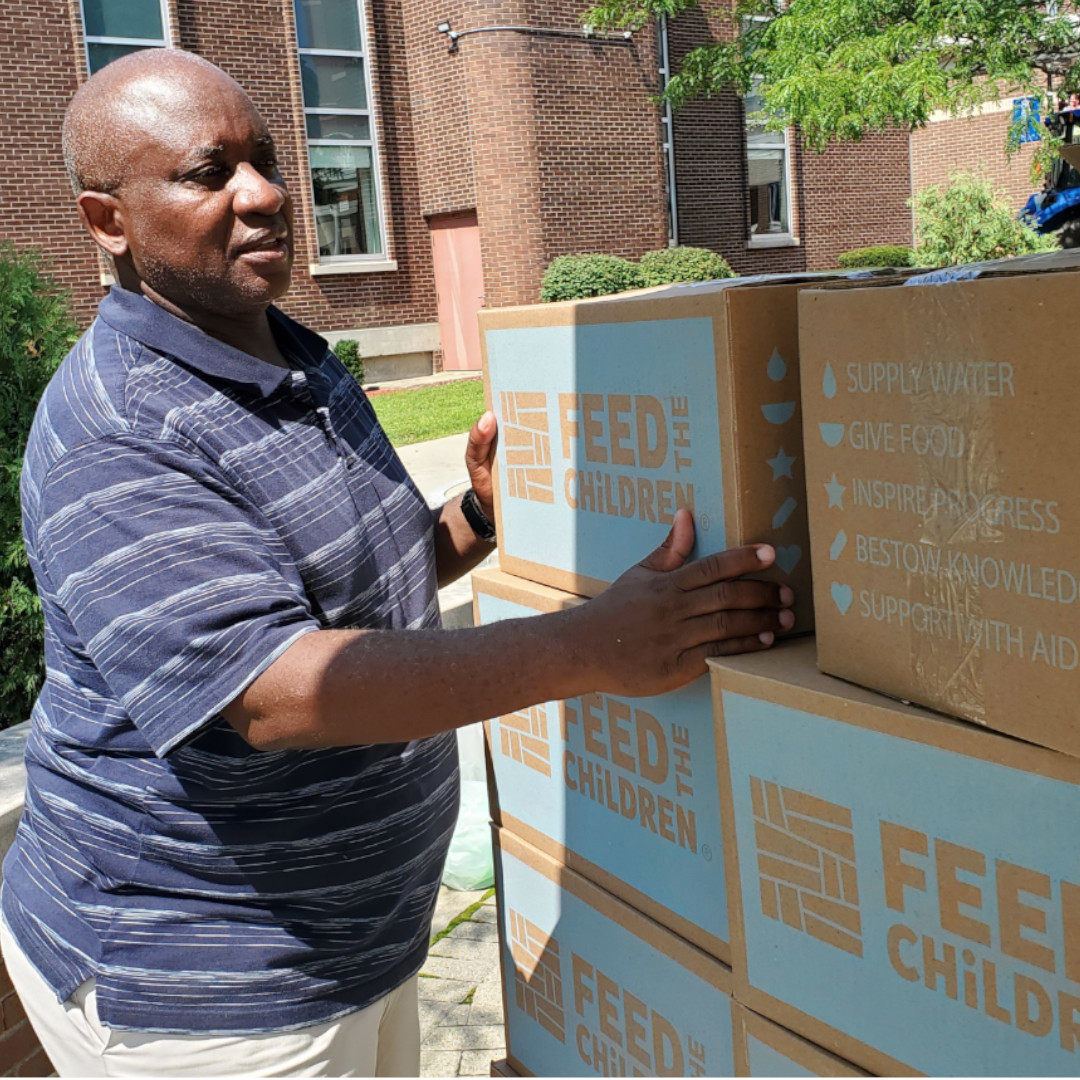 Dr. Moono emigrated from Zambia to the United States in 1981 to attend college, earning his B.A. in Education from Messiah College in Mechanicsburg, Penn. He was able to come to the United States after his family, friends, and those in his village pooled their money to buy him a plane ticket to the U.S. He often notes how this changed the trajectory of his life as he went on to earn his M.A. in Counseling and Theology from the Biblical Theological Seminary, M.A. in English from Arcadia University and Ed.D. doctorate in Higher Education Leadership from Immaculata University.
Just as he found mentors who supported him and encouraged him while he was a college student, Dr. Moono has served as a mentor to students and colleagues alike. He is committed to creating pathways to higher education for students with all different types of goals, from those who are still in high school to students who are attending college as returning adults. Dr. Moono has served as President of SUNY Schenectady since 2015.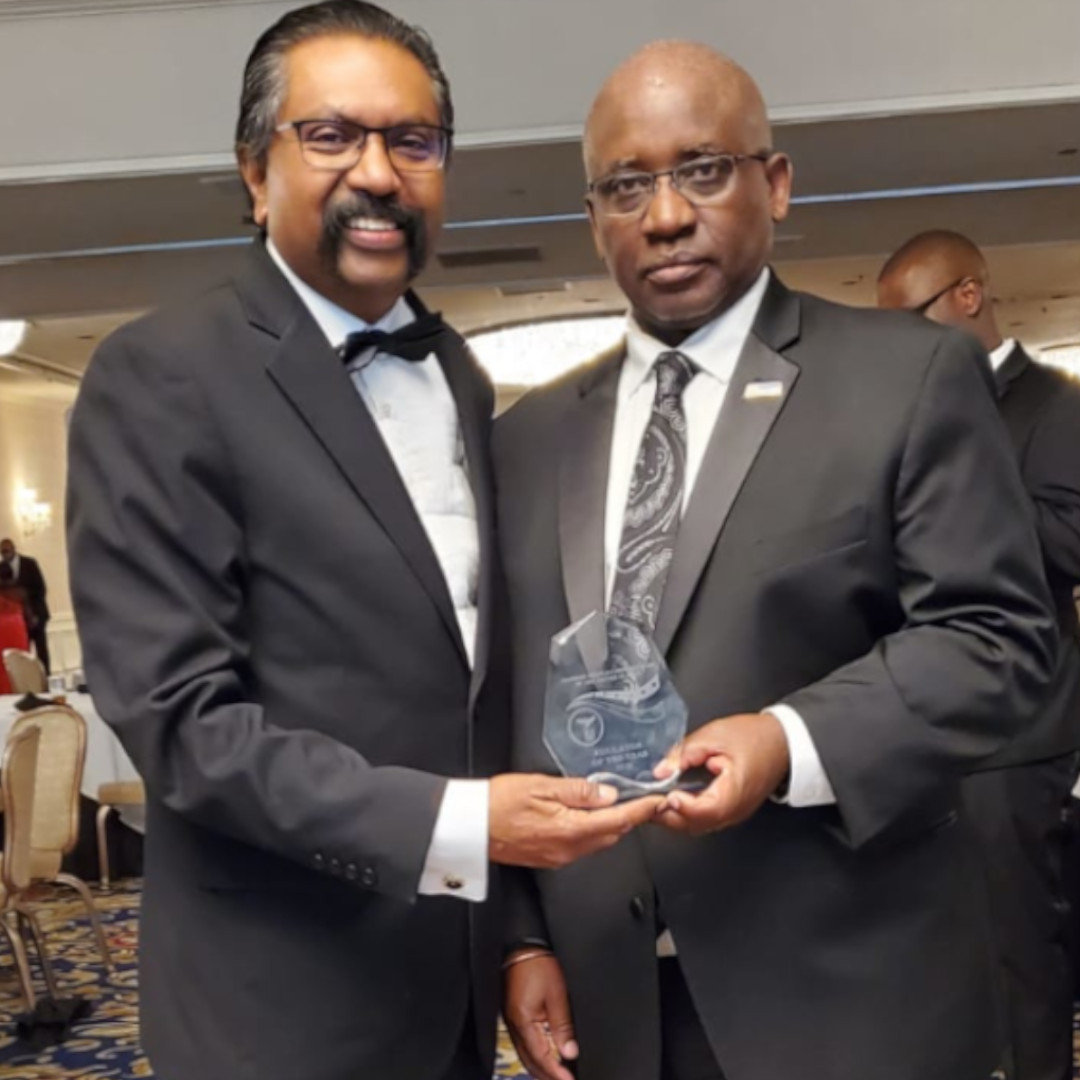 Dr. Moono with Robert C. William, Founder and President/CEO of Pennsylvania Center for International Exchange and Partnership (PCIEP), a member of ZANUS.