December Graduate Spotlight: Business Administration Major Brenda Beauregard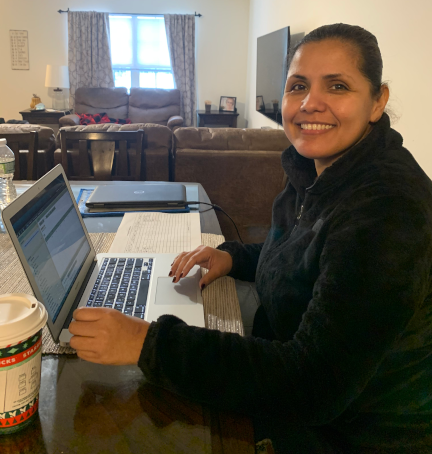 3/22/2021
SUNY Schenectady congratulates all of those students who graduated with their degrees and certificates in December 2020!
Among them is Brenda Beauregard who graduated with her degree in Business Administration and is now pursuing her next career move. She feels confident that the internships she finished last semester and added to her resume will help during her job search.
Even with the pandemic, Brenda was able to complete two internships. During her Business Internship with the College's Foundation, she worked remotely, connecting students with scholarships.
At the same time she was interning with the Foundation, taking two other courses last semester, and raising her four children, she was also going to Sandler Training in Albany two times a week to learn from sales professionals at the company, earning college credits for the College's Management 215: Sales and Service course. Both internships helped round out her Business degree.
"They were both really interesting. I learned so much and connected with business professionals while I was still in college. The internships helped me build a really good resume."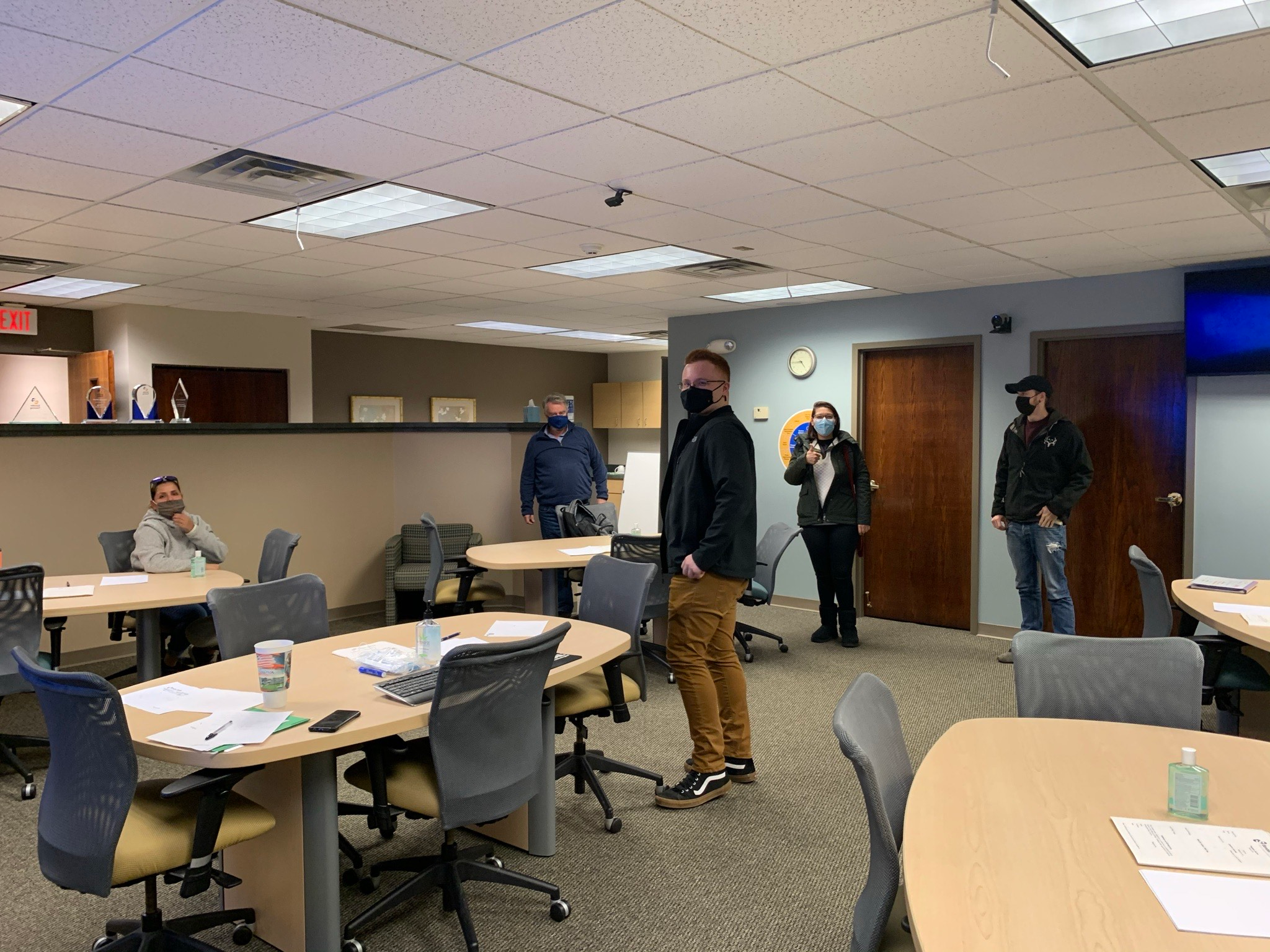 During the Sandler training, Brenda was in a socially distanced classroom, taking the same training that sales professionals from throughout the Capital District were taking through a partnership that the College has with the company.
"Every day we're doing some type of selling," Brenda explained. "They taught us the fundamentals of sales and how if you go into an interview, you are selling yourself for that position. Sales happens on an everyday basis."
A career in business is the next step for Brenda. Before moving to the United States from Mexico in 2004, she had been an assistant and a bookkeeper for several years.
When she moved to the U.S. in 2004, she opened a second hand store which she ran for about five years, and then she began working as a hair dresser in 2014. In between she earned her GED through BOCES in Saratoga.
Although she was hesitant to attend college for the first time as a returning adult student and with English as her second language, Brenda began majoring in Business Administration in Fall 2018.
"I wanted a degree that is very broad," Brenda explained. "I wanted something that would give me opportunities in more than one aspect. I met Professor Farron (of the Division of Business, Criminal Justice and Law); he is just the best."
"He has taught me so much and he goes above and beyond for his students. All of the professors at the College are very helpful. For working adults, they understand that we have school, work, and families, and they are very accommodating. With everything that has happened with COVID – they have been very supportive."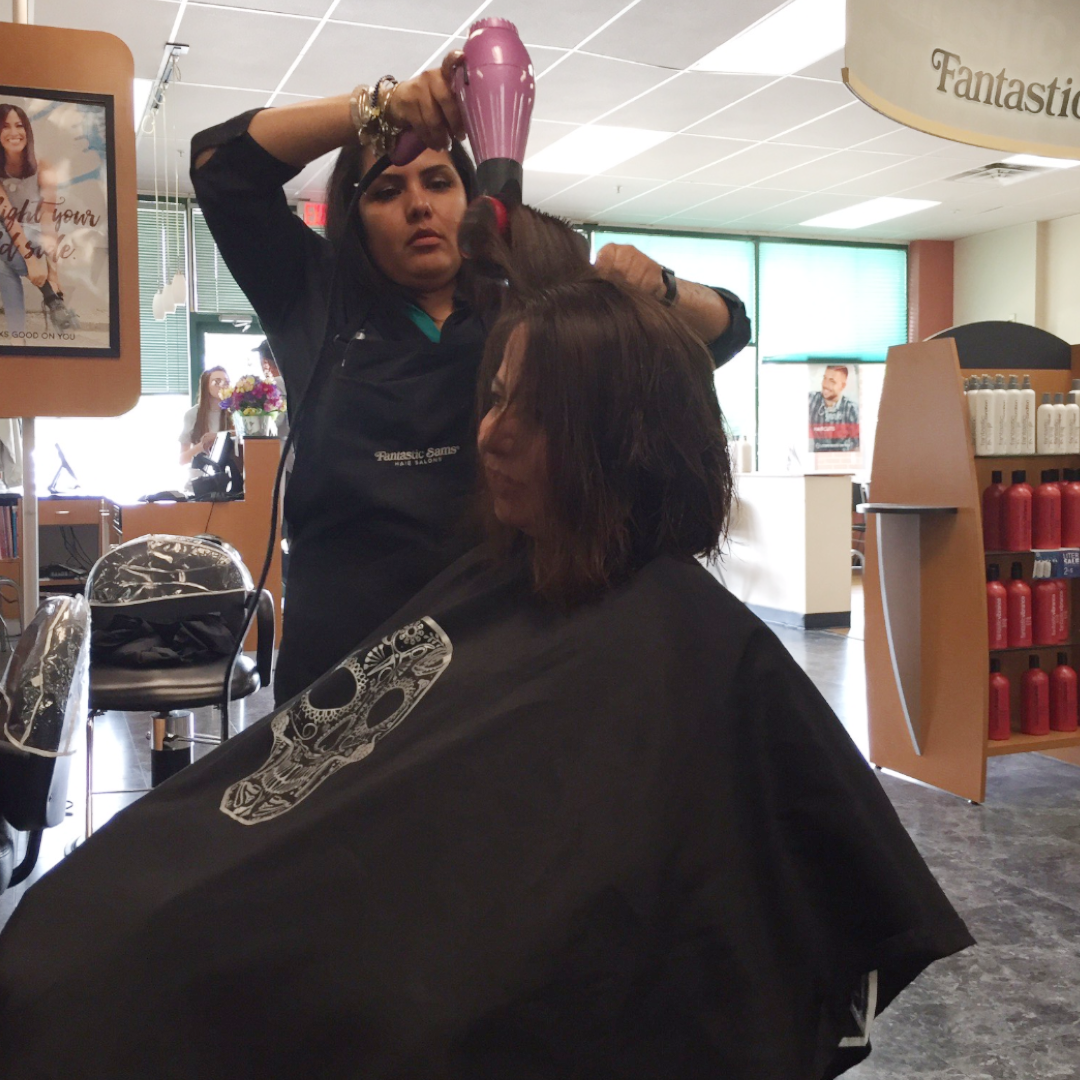 Brenda Beauregard '20 is among those students who have balanced raising a family with working and going to college. She is shown above last semester at home while taking classes remotely; working as a hairdresser at a local salon; and at Sandler Training for her Management: Sales and Service course.
As she moves from college student to business professional, Brenda continues to focus on raising her children: Maya, age 14; Allison, age 12; Matthew, age 11; and Benjamin, age 9.
Over the past year during the pandemic, they would often all be doing their homework at the same time at home.
"Especially when we were in quarantine, we would sit together and do our homework together," she said.
"I really hope they are proud of me. I should have done this 25 years ago, but sometimes we push things to the side. I really hope I'm setting a good example. At the end of the day, that is all parents wants to do for their kids."