College Congratulates Students in Schenectady Smart Transfer Early College High School Program During Completion Ceremony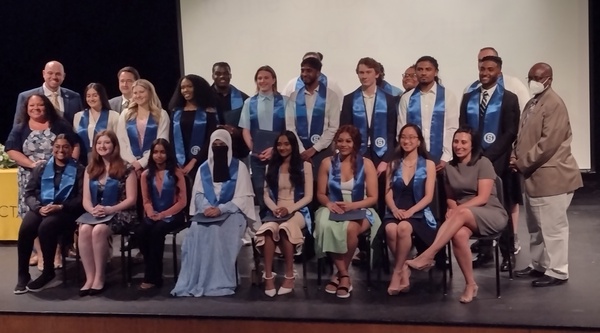 5/12/2022
A group of students from Schenectady High School have been not only working diligently on earning their high school diplomas, they have also been taking college courses toward their associate degrees at SUNY Schenectady. The College hosted a special Completion Ceremony last evening for 21 students in the Schenectady Smart Transfer Early College High School Program who have completed all their credits for their degrees or have come close to completing their degrees. Their families, friends, teachers, and staff from Schenectady High School and SUNY Schenectady gathered to congratulate them on all that they have achieved and extend best wishes for the future.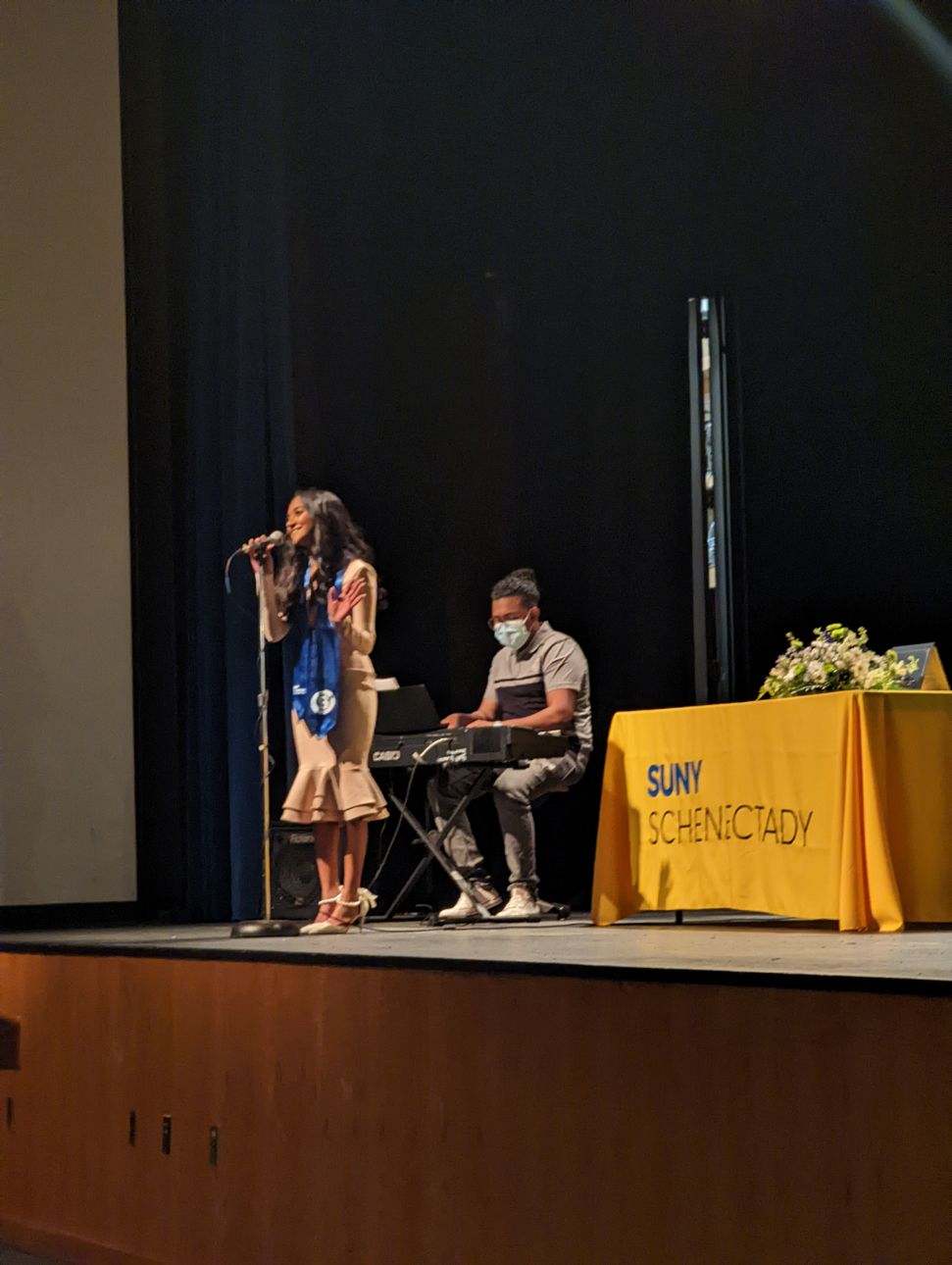 "It has been wonderful having students from the Schenectady Smart Transfer Early College High School Program on campus again taking courses as they worked toward their associate degrees," said Dr. Steady Moono, President of SUNY Schenectady. "They are engaged in designing their own educational paths and determined to chart their own futures which is energizing for all of us at the College. As they graduate from Schenectady High School and finish their coursework at SUNY Schenectady to pursue their bachelor's degrees and beyond, we wish them nothing but the best in the future."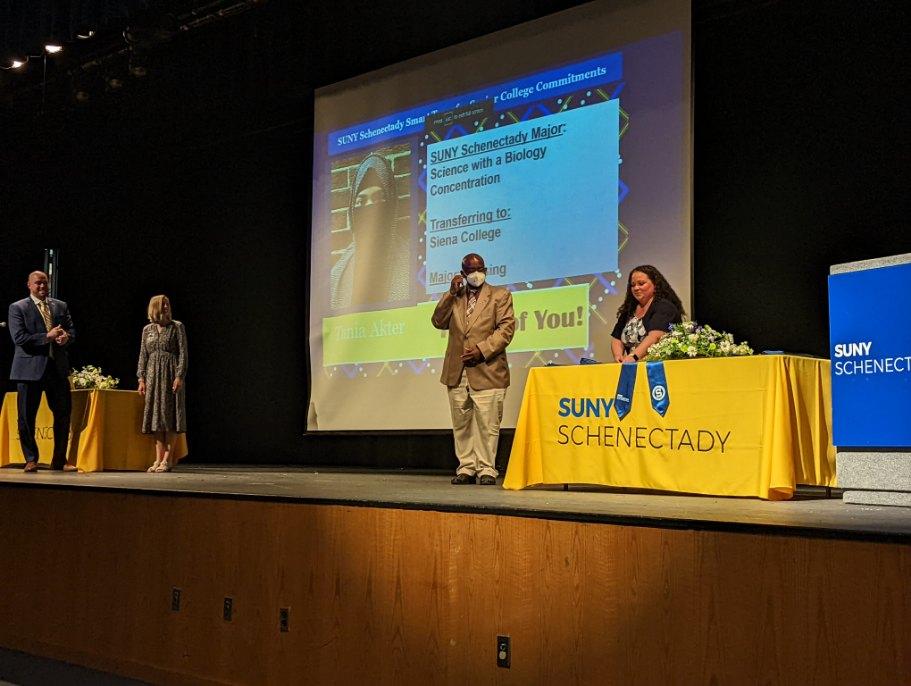 Students from the program began taking courses at the College during Summer 2018 when they were going into ninth grade. Then, in Fall 2020, they all began taking courses full-time at SUNY Schenectady while they were in 11th grade at the high school. Students in the Smart Transfer program can then transfer as juniors to a four-year institution to complete their bachelor's degrees. Students have been accepted into a variety of colleges and universities including Pace University, Fordham University, SUNY Oneonta, SUNY Delhi, University at Albany, and Temple University, among others.
Anibal Soler Jr., Superintendent of the Schenectady City School District, congratulated the students and their families on graduating with their high school diplomas while also earning their associate degrees or taking courses toward their degrees.
"Thank you to Dr. Moono and SUNY Schenectady for the continued partnership and the many opportunities made available to Schenectady students including The Schenectady Smart Transfer Early College High School Program," he said. "This is an exciting day for our students, who will graduate from high school next month having already earned college credits and a college degree. This is the result of hard work, commitment, and perseverance, especially with the unprecedented challenges posed over the last two years. Today we are proud as we celebrate and congratulate our students for this achievement and the exciting journey that stands before each. We wish them all the best moving forward."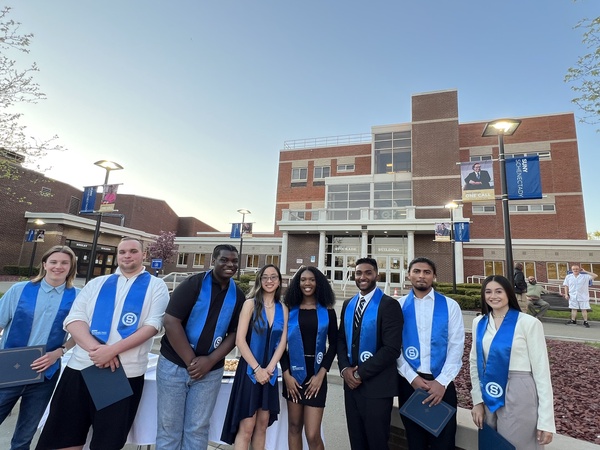 The Schenectady Smart Transfer Early College High School Program is funded through a $1 million grant from the New York State Education Department and is a partnership among SUNY Schenectady, University at Albany, SUNY Delhi, and the Schenectady City School District.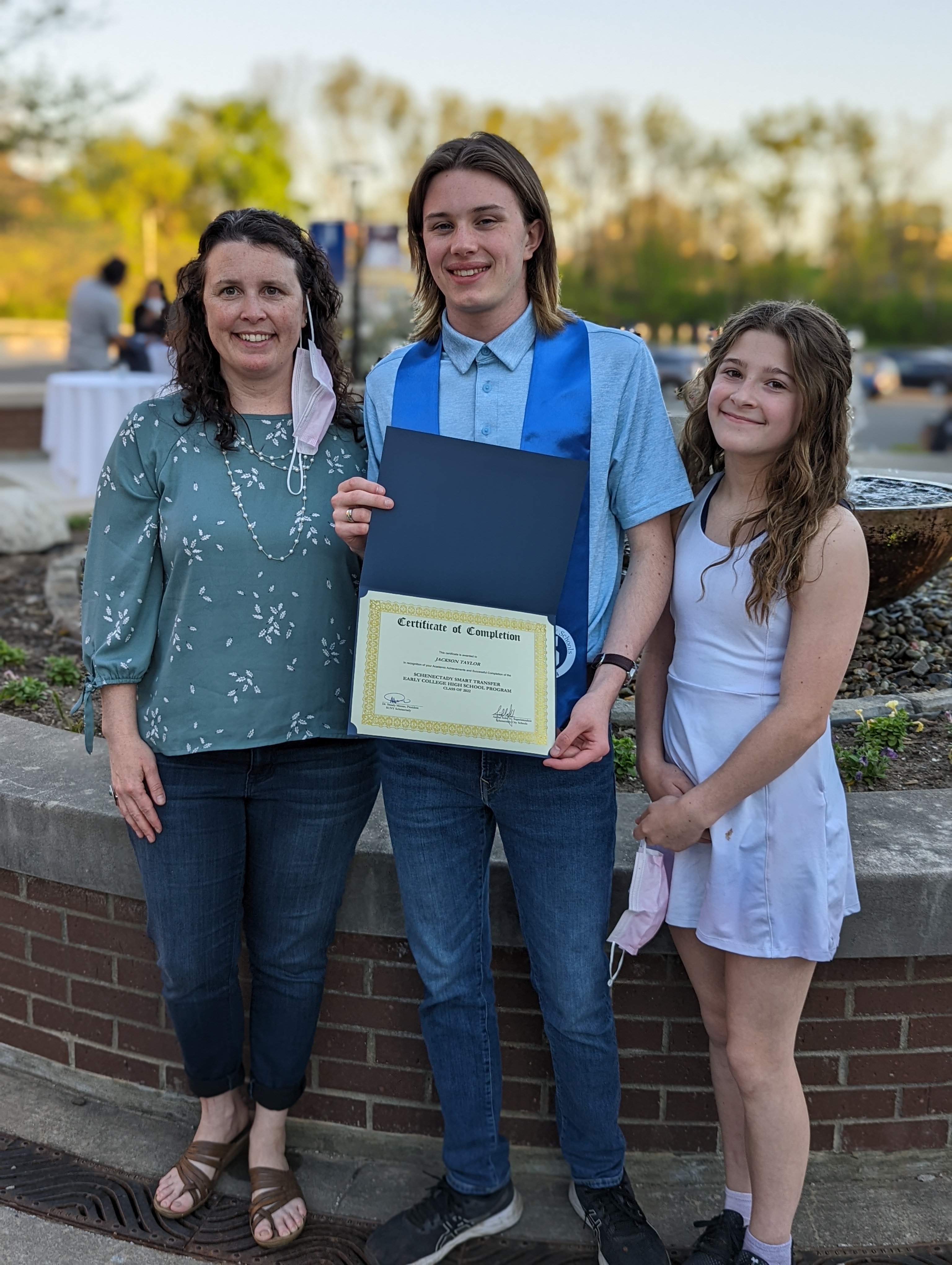 Pamela McCall is the Director of College and High School Partnerships at SUNY Schenectady.
"I am humbled and honored to celebrate each one of our graduating Smart Transfer seniors," she said. "These students have come a long way since they were rising eighth-graders, taking a chance on an unknown program. They have achieved so much in the face of adversity, which includes 18 months of online courses through a pandemic. Celebrating their achievements in front of their families and guests is but a small way of recognizing each one of them."
Those students who are graduating with their associate degrees will attend SUNY Schenectady's outdoor Commencement ceremony on Friday, May 20, at 10 a.m. in the School of Music Parking Lot.