Alumna Helps Lead Effort to Chronicle History of the Pandemic through Individual Stories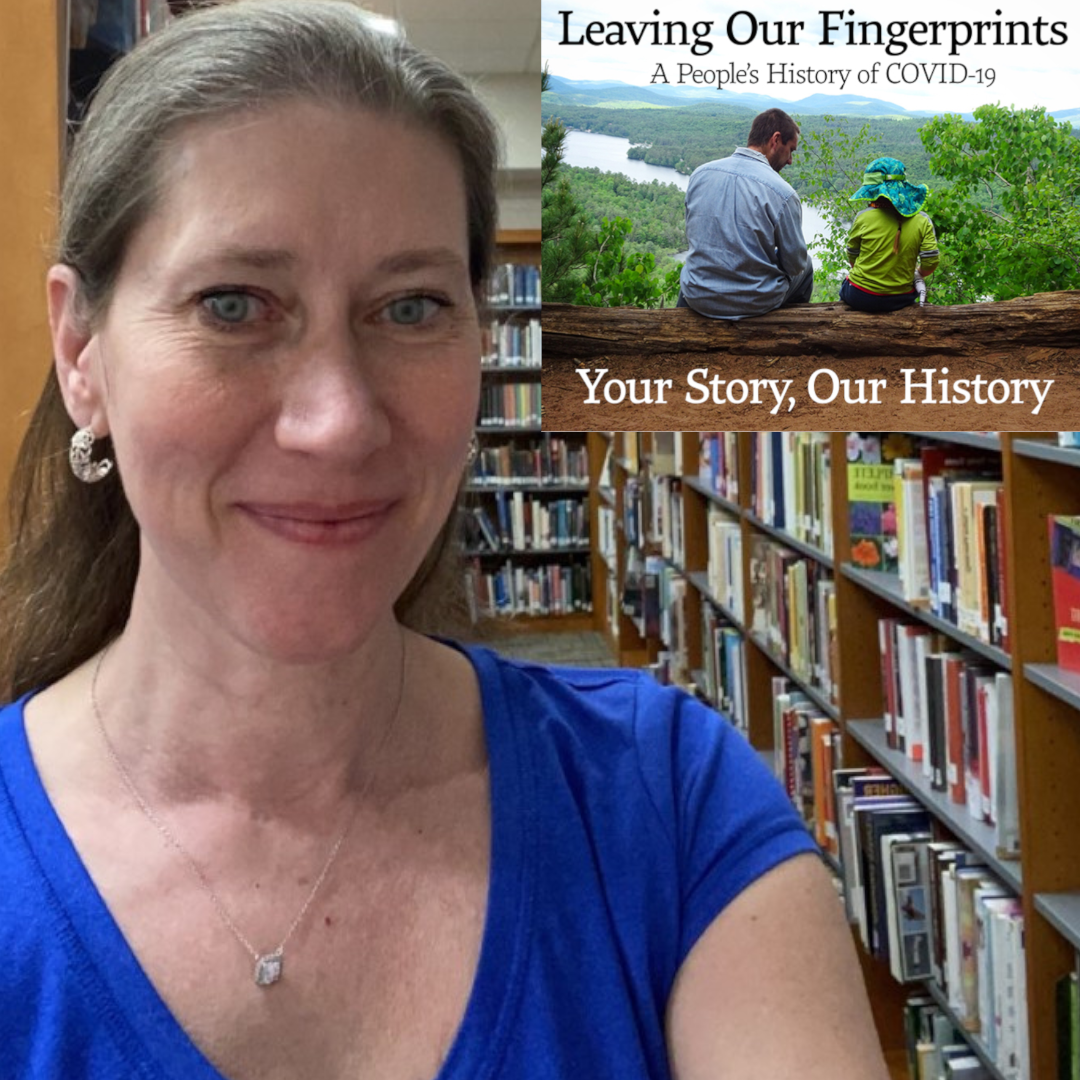 4/10/2021
Michelle Isopo '09 and a team of other local librarians realized early on during the pandemic that they needed to create a virtual space for people to connect and share their stories. The site they created, Leaving Our Fingerprints on History, has grown into a global virtual exhibit, with people from around the world sharing their images and thoughts about life during COVID-19.
She encourages people to answer questions in the survey Leaving Our Fingerprints: A People's History of COVID-19: Your Story, Our History and become part of the living history exhibit. Both are coordinated by the Southern Adirondack Library System.
"It's therapeutic to fill out the survey," she said. "Just to have a place to have a voice - because there's no contradiction. It's your words, it's your voice."
Michelle, a 2009 graduate of SUNY Schenectady, is the Adult Services Librarian and Local History Archivist at Schuylerville Public Library. She sees the exhibit with virtual displays including "Family" and "What We Missed" as an important historic reference.
"This will be a primary source for research," she explained. "50 years from now, someone will go back and ask, 'How did they survive this? What did they do?' "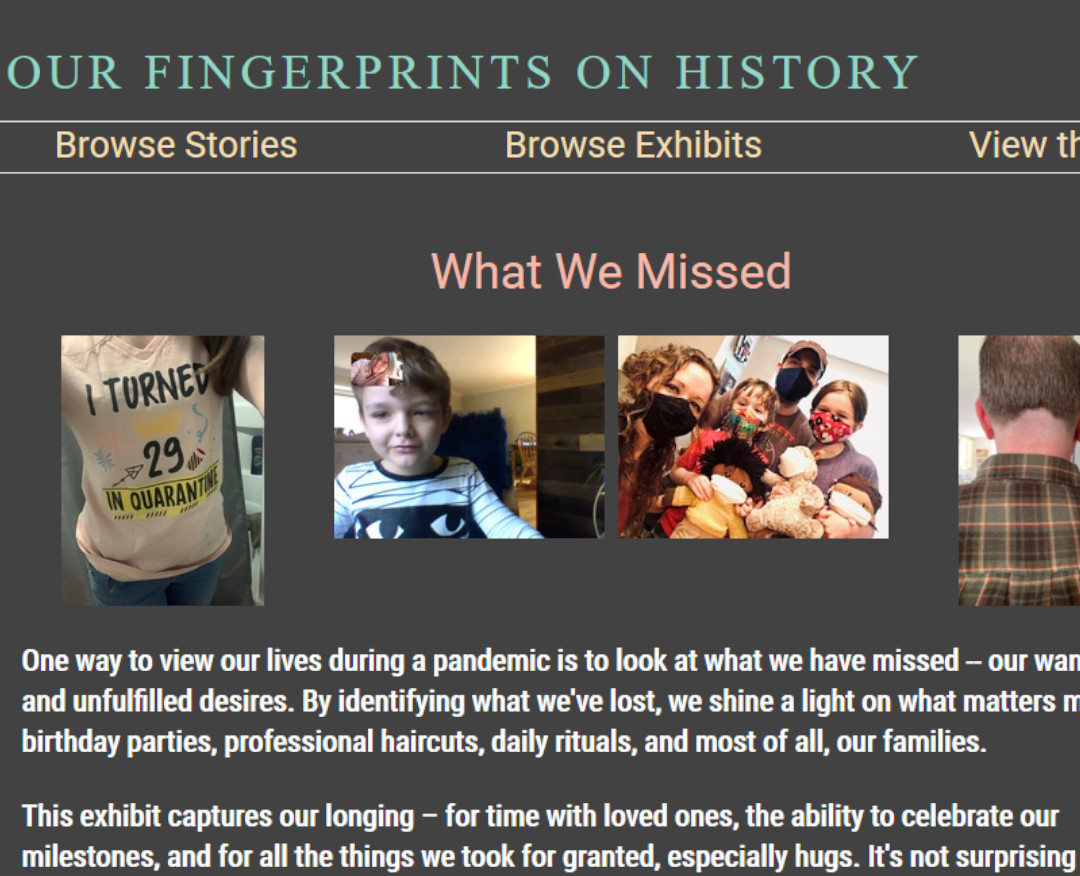 She added that the exhibit will become part of the New York State Library Archives.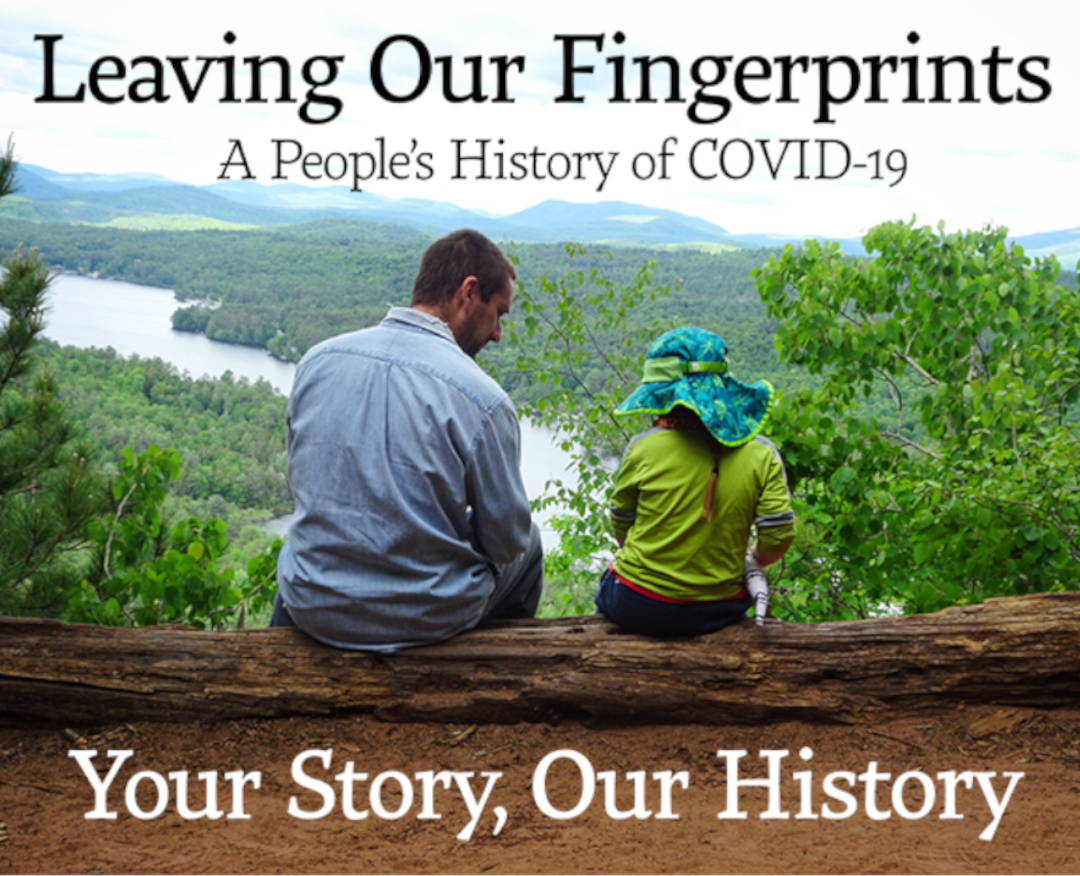 Strength, perseverance, and hope run deep through the exhibit. They are three words that could also be used to describe Michelle's journey from the time she first started at SUNY Schenectady in 1984 as a Secretarial Science major to her current role as a Librarian.
After studying for a semester at the College, Michelle decided to begin working full time and raise her family. She came back to SUNY Schenectady in 2005, but due to the strains of a difficult divorce, moving, and working, she had to miss classes.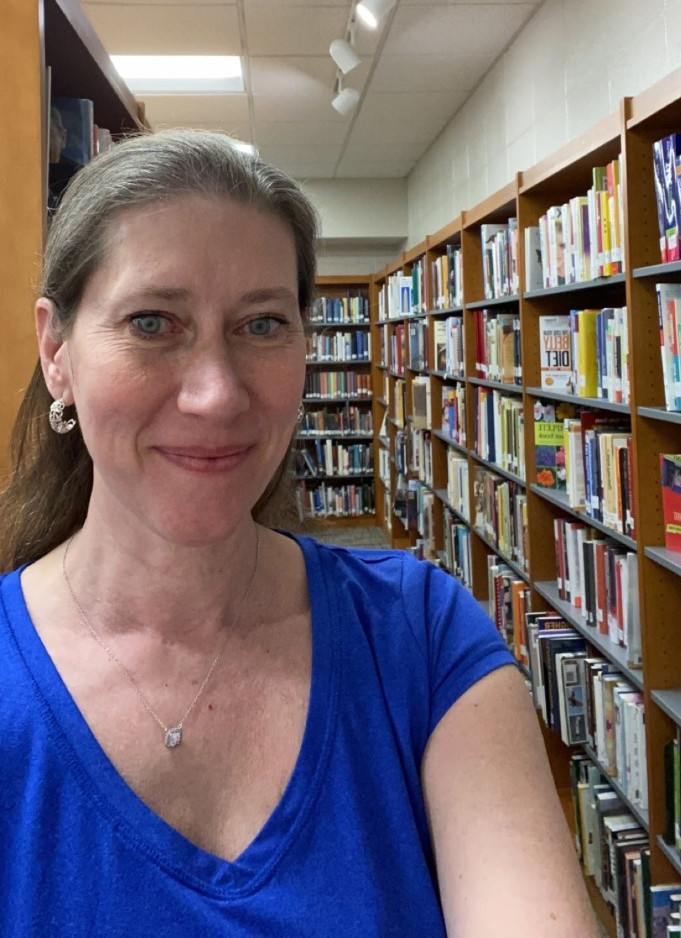 In 2007, when her four children were teenagers, she started to pursue her degree in Business Administration as a full-time student, becoming a member of Phi Theta Kappa Honor Society and the Business Club, and graduating in 2009. " I said, 'If I have to crawl across the stage, I'm finishing.' "
She went on to earn her B.B.A. in 2016 from SUNY Delhi (magna cum laude), taking classes on the SUNY Schenectady campus, and had just started her first semester that fall at the University at Albany when she received a breast cancer diagnosis.
Michelle continued with school even through chemotherapy, radiation, and two surgeries. "I needed to focus on something. This was my way of getting through it," she said.
She graduated with her M.S. in Information Science with a concentration in Archives and Records Administration in 2018 and has been with the Schuylerville Public Library since 2018, where she also leads a "Girls Who Code" group for teenage girls interested in computer science.
Michelle shared that SUNY Schenectady provided her with the foundation she needed to transfer and begin her career as a librarian.
"It all started at SCCC. The professors were there not only for academic help, but for personal encouragement. They helped us get through. When you put your foot forward, they were there to help you the rest of the way."