The Quarry Project
11/11/2022 7:30 PM - 8:30 PM
Carl B. Taylor Auditorium
The School of Music Chamber Music Series presents The Quarry Project.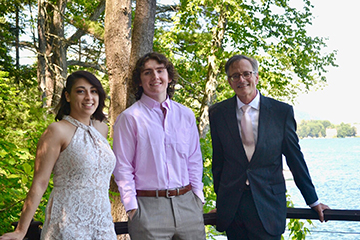 Open to the public. Free.
The newly founded Quarry Project, comprised of SUNY Schenectady faculty and alumni performers and composers, will premier John Carroll's micro-opera Troubleshooting.
A work for two voices and piano, Troubleshooting depicts a phone call between a lonely, socially dysfunctional young adult and a volunteer social worker with similar issues. The show portrays the struggle neurodivergent people often face when they desire connection and closeness but feel thwarted when having to navigate social settings which do not adequately accommodate their issues. The subject matter is informed by Carroll's own experience as someone with autism spectrum disorder, and the roles are written in such a way that anyone of any gender identity or voice type could perform them.