Clarinet Day
SUNY Schenectady Clarinet Day
Sunday, June 5, 2022
SUNY Schenectady School of Music invites clarinetists of all ability levels to a day with some of the area's finest professional players. Spend the afternoon immersed in music making with other clarinetists as you attend a Master Class with Tom Gerbino and enjoy a Capital Region Wind Ensemble performance, featuring Julie Taylor, clarinet.
Schedule
1:30 - 4:00 p.m.
SUNY Schenectady, School of Music Building
1:30 p.m. - Master Class with Tom Gerbino
Students have the option of performing for Mr. Gerbino, or simply attending and learning as Mr. Gerbino teaches. Students who have prepared a NYSSMA solo or have an upcoming audition are encouraged to request to perform.
3:00 p.m. - Capital Region Wind Ensemble Concert, featuring Julie Taylor performing Debussy's Premiere Rhapsodie.
Students who register for Clarinet Day will receive a complimentary ticket to the performance. Tickets for the general public will be available for purchase on the day of the concert. (Adults - $10, Students - $8)
RSVP for Clarinet Day
Please fill out the form below to let us know of your interest in attending Clarinet Day.
Loading...
Instructors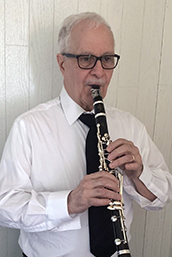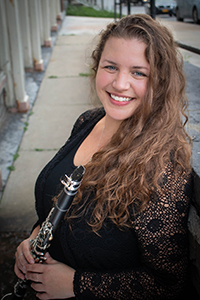 Tom Gerbino
Mr. Gerbino teaches clarinet lessons (Performance Concentration and Applied Music) for the SUNY Schenectady School of Music. A graduate of Ithaca College, Mr. Gerbino is well known as a performer and teacher in the Capital District. He is principal clarinet with the Schenectady Symphony and has performed with many of the region's orchestras. Also a jazz performer and woodwind doubler, he can often be heard in Broadway productions at Proctors.
Julie Taylor
A graduate of SUNY Crane School of Music and Ithaca College, Ms. Taylor is Director of Bands at Bethlehem Central Middle School. She performs with the Schenectady Symphony and the Capital Region Wind Ensemble. Ms. Taylor can be heard each summer in performances by the Albany Park Playhouse. She also conducts the Empire State Youth Orchestra Concertino Winds and Percussion Ensemble.