50 Years
A Message from President Moono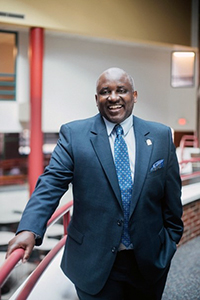 In July 1966, a 50-member Community College Study Committee, comprised of local citizens, recommended to the members of the Education Committee and the Schenectady County Board of Representatives that a community college be established in Schenectady County, stating that "the most important benefit brought by a college of this nature is the greater opportunity for education for both young and old throughout all sections and strata of the community."
On September 17, 1969, Schenectady County Community College opened its doors to the public, welcoming students who were ready to take the next steps in their education.
Fifty years later, on September 17, 2019, SUNY Schenectady officially kicks off its 50th anniversary! The College is celebrating with a variety of community events that will highlight our five academic divisions, and lay the groundwork for the next 50 years, including our vision to be the regional leader in supporting and expanding innovative and collaborative programs that transform our students and communities.
We invite you to participate in this important milestone for the College. Thank you for being a part of the SUNY Schenectady family!
Steady H. Moono, Ed.D.
President
Photo of Steady Moono by Stan Horaczek
Compiled by Maureen C. Zajkowski